Thunderwolves women's basketball team adds recruit Kaylah Lewis to 2019-20 roster
Lakehead's women's basketball team is proud to announce the signing of 5'8 guard Kaylah Lewis of Brighton, Colorado. Kaylah is the #1 ranked 5A guard in the state of Colorado.
"We have added a special player and person in Kaylah Lewis," Thunderwolves head coach Jon Kreiner says. "We are getting a proven all around player that can step in and help us on both ends of the floor immediately."
Lewis is currently in her senior year at Brighton High School, and earlier this season she broke the school's all-time scoring record. Kaylah surpasses 1000 career points in the 3rd game of this season. She is the team captain, and received the recognition of being Brighton High's Most Athletic student.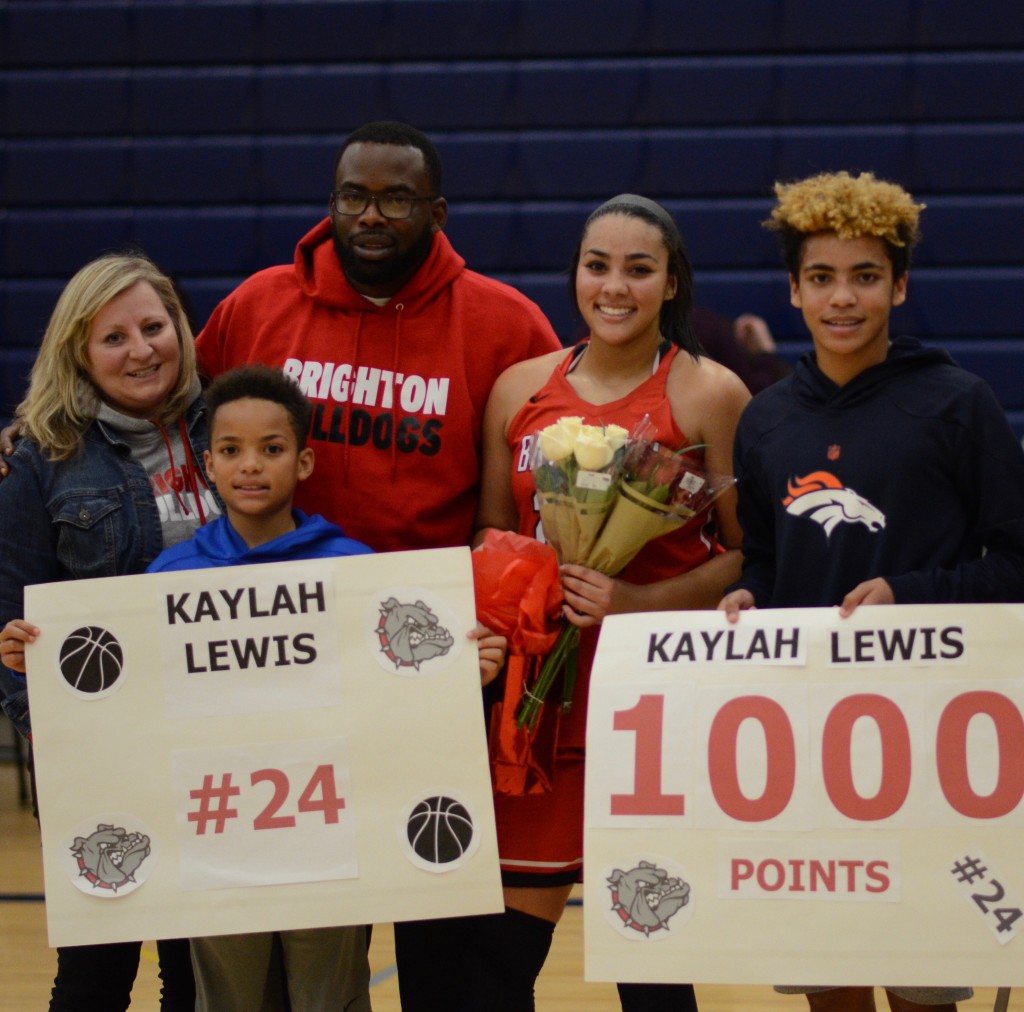 "Kaylah is a scorer," Kreiner says, "but she also has great court vision, can play multiple positions on both ends of the floor, and has a very high IQ."
She has been a four-year starter at Brighton High, was named Brighton High Freshman Athlete of the Year, and an East Metro Athletic Conference (EMAC) All Conference Honorable Mention as a freshman. She has been named an EMAC 1st Team All Conference player each year subsequently. Kaylah was named team captain as a junior, when she was the #1 5A scorer in state of Colorado, averaging 18 points per game. That same year she was a CHSAA 5A All-State Honorable Mention.
Lewis, as Kreiner notes, brings a lot more than scoring to the table, as she has averaged 8 rebounds, 2.4 steals, 3.3 assists, and 1.3 blocks per game this year. She has also collected numerous volleyball awards, including 1st Team All EMAC and CCGS All-State recognition.
"I just know that with Kaylah's passion for the game and work ethic she will continue to get better and better every year," Kreiner says. "To have such a great all around player right out of high school is a big deal for our program."
Brighton High School head coach Jim French has this to say about his star player:
"I have been beyond blessed to coach Kaylah Lewis for two years and compete with her again during the 2018-19 senior season as she finished her career as a Brighton Lady Bulldog. Kaylah demonstrated positive leadership skills while setting the tone for our entire basketball team. I am most proud of how instrumental she has been in creating a powerful legacy by developing our young team comprised of underclassmen so we collectively RUN as ONE creating a lethal combination striving to WIN together as a team!"
"I have found Kaylah to be an unselfish player," French continues, "along with being one of the most coachable individuals who always responded favorably to each and every challenge of life with a rigorous devotion to excellence. Her extreme basketball IQ, work ethic and determination to constantly work towards developing her game are aspects of Kaylah's that may be overlooked. It is obvious her opportunity to continue playing at the next level is due to many hours of individual work with a ball in her hand and correctly seeing the task to completion while no one is around."
Coaching Kaylah has been a true pleasure, enjoyable experience and unbelievable honor and I cannot wait to see her play in a Thunderwolves Uniform!"
"Within a few hours of my visit, I knew I wanted Lakehead University to be my home for the next 5 years!" Kaylah says. "The coaching staff, the players, and the tremendous community support make Lakehead a special place. I can't wait to be a Thunderwolf!"