WBB Coach Kreiner Adds Familiar Faces to Coaching Staff For 2021-2022 Season
The 2021-2022 Ontario University Athletics (OUA) season is right around the corner. With just 45 days remaining until the action kicks off for the Thunderwolves Women's basketball team, here is a look at returning Head Coach Jon Kreiner's coaching staff that will lead our talented roster this season: 
Dave McCallum – Assistant Coach
In his 28th year coaching basketball, this Thunder Bay native is in his 5th year as an assistant coach with the Thunderwolves Women's team. Dave coached high school basketball at local high schools Westgate and Churchill, winning four SSSAA/NWOSSAA championships in the process. Additionally, Dave also won an Ontario Basketball Association gold medal in 2015 as a coach of his U16 team with the Thunder Bay Junior Wolves program. Asked about this year's Thunderwolves team, Dave says "I am excited to be working with this talented group of athletes. With the enthusiasm and commitment to excellence that this group has shown I am confident we will reach our potential. I look forward to the journey".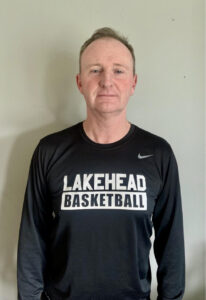 Katelyn Zen – Assistant Coach
Katelyn is a five-year veteran of the Lakehead Women's basketball program, debuting in 2012. During her time as an athlete with LU, Katelyn was also a coach in the Junior Wolves program. Since graduating in 2017, she has remained involved with the program as a strength and conditioning coach. Currently, Katelyn is a registered Kinesiologist and is the owner and operator of Zen Performance and Rehab in Thunder Bay. With the lack of sport during the past two years due to the pandemic, Katelyn is thrilled to be back behind the bench: "I am thrilled, like so many others, to be involved in sports after a long hiatus these past two years. I am grateful for this opportunity to learn more about coaching basketball at a higher level".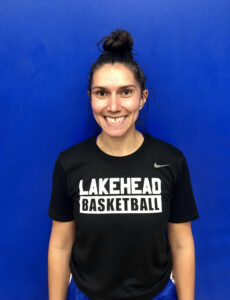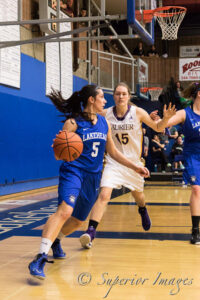 Kielly McDonough – Assistant Coach
Having played for the Lakehead Women's team from 2016-2020, Kielly knows the heart and passion it takes to be a Thunderwolf. During her time with Lakehead, Kielly ran many Thunderwolves camps and assisted with the Junior Wolves Club Program. Kielly is currently the head coach of the Westgate High School Senior Girls Basketball Team, and also works as the Marketing & Community Capacity Building Specialist for the Mikinakoos Children's Fund. When asked about making the transition from playing to coaching, Kielly says "I'm super excited to get back in the gym and look at the game from a different perspective. As a former player, I think it's important for the girls to have someone they can relate to on and off the court".  Her experience as a Thunderwolfwill be a major asset to our coaching staff.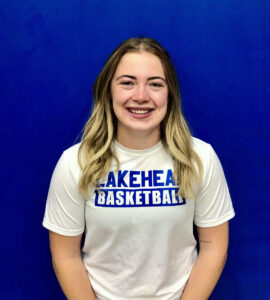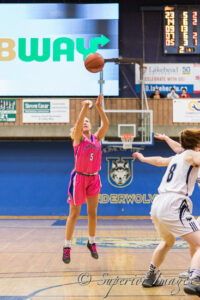 Lou Pero – Assistant Coach
Born and raised in Thunder Bay, Lou is in his 52nd year of coaching, and his 19th year as an assistant coach with the Lakehead Thunderwolves Women's team. Having been a high school basketball coach for 19 years, as well as the head coach of the Thunderwolves' Men's program for an additional 19, Lou brings a great deal of knowledge, experience, and passion to our coaching staff. Lou also earned a bronze medal as an assistant coach at the world Student Games in 1995 and was inducted into the Lakehead Athletics Wall of Fame as a Builder in late 2015.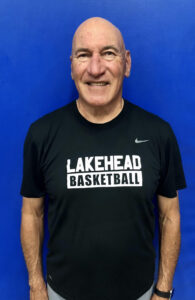 Written by: Drew Clutchey