'Wolves take on Queen's and York
The Lakehead men's and women's basketball teams will play their final two regular season games of the 2016 calendar year this weekend against the Queen's University Gaels and the York University Lions.
Women's Basketball (1-4)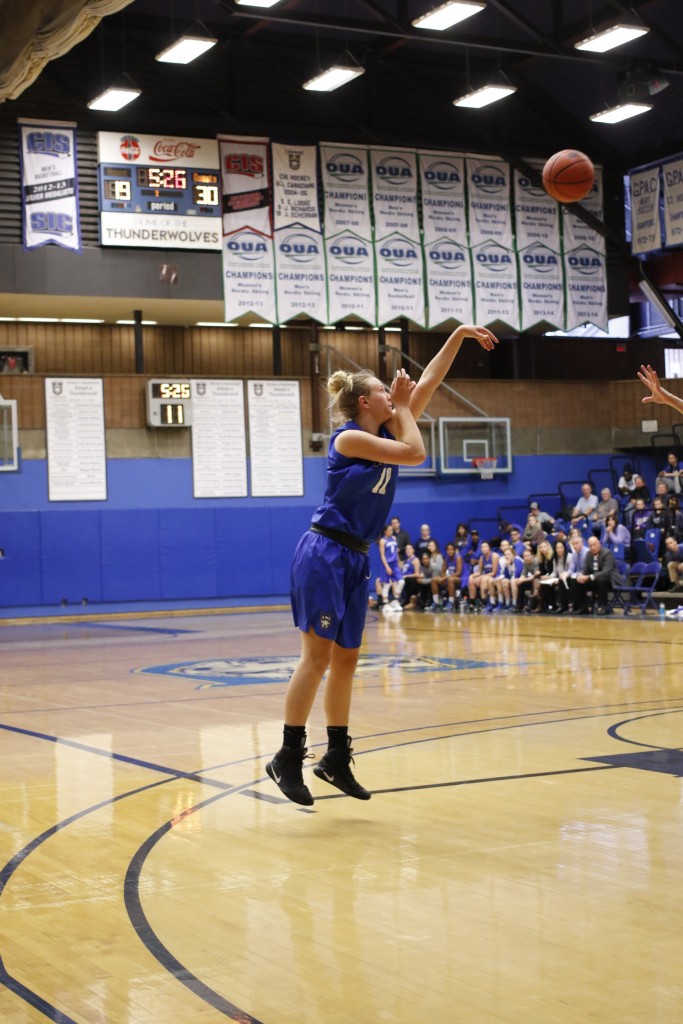 Coach Kreiner:
"Our final games before we break for exams and the holidays has us matching up against #6 Queens and York."
"Queens is big, strong and rebounds the ball better than any team in the OUA. We've had difficulty rebounding recently and will need to work hard on minimizing their inside game and keep them from second chance opportunities."
Queen's is currently undefeated (4-0) and is not only ranked 1st in the OUA East but is also ranked 6th nationally. Robyn Pearson of the Gaels is one of the top rebounders in the OUA, averaging 11 rebounds per game.
"York is also one of the top rebounding teams in the OUA. Obviously rebounding will be a focus but we also need to get back to better ball movement and getting our posts the ball in better positions to score." – Coach Kreiner
York (0-3) will be another good match up for the Thunderwolves as they look to finish 2016 with a win.
After a great weekend played by Nikki Ylagan, she now leads the league with the highest 3-point percentage of 56%. Bridget O'Reilly has been playing well for the 'Wolves with 28 combined points in two games this past weekend. Freshman Lily Gruber-Schulz has also been stepping up and making an impact on the court.
Men's Basketball (1-4)
"We've been in some close games lately but unfortunately have come out on the wrong end. A possession here or there makes a huge a difference in an outcome." – Coach Furtado
Fridays game has the 'Wolves facing Queen's who are 3-1 in the regular season and ranked 2nd in the OUA East.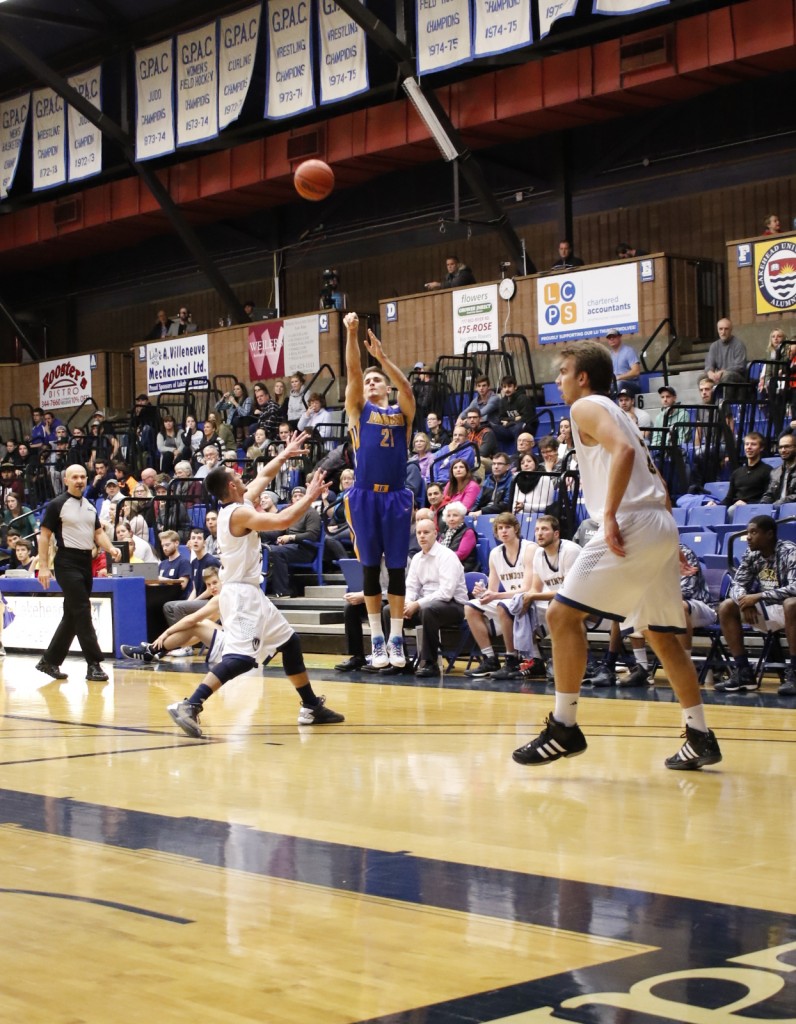 York (2-1) has had a successful start to their season winning some close games including a win against Queen's. They are ranked 4th in the OUA East and have one of the top scorers in the league in Jayden Frederick who averages 22 points per game.
"We need to take one possession at a time and execute at a high level to give ourselves a chance this weekend." -Coach Furtado
The men's team has consistently had at least 4 players score in the double digits over the past few weekends including seniors Alex Robichaud and Bacarius Dinkins.
After two hard fought losses this past weekend, both men's and women's teams are ready to come out hard on Friday, and finish on a high note before heading into the new year.
The 'Wolves will first take on Queen's on Friday, November 25 at the C.J Sanders Fieldhouse.
BASKETBALL WEEKEND SCHEDULE
Friday November 25 vs. Queen's
6:00pm – Women
8:00pm – Men
Saturday November 26 vs. York
6:00pm – Women
8:00pm – Men
Webcast of these games will be available via OUA TV