THUNDERWOLVES WOMEN'S BASKETBALL IS EXCITED TO ANNOUNCE THE COMMITMENT OF 5'10" GUARD RHIANNA-MAE LAING OF BRADFORD, ENGLAND.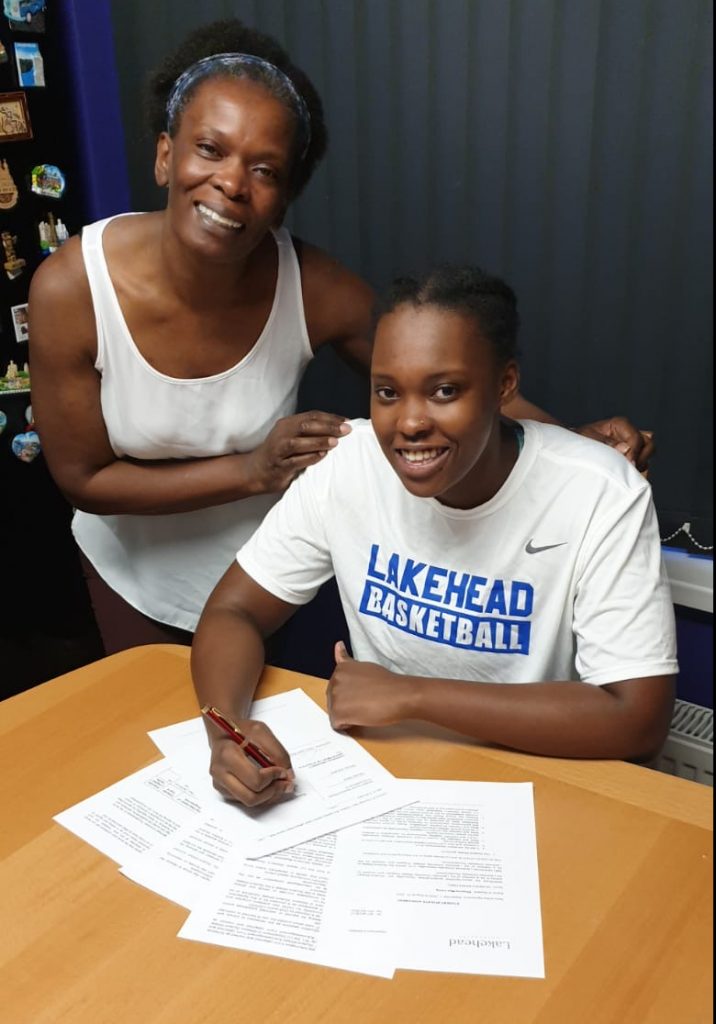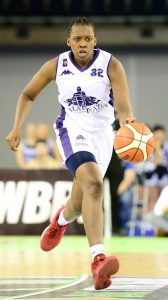 Rhianna-Mae is transferring to the Thunderwolves from D1 Florida Atlantic, after previously playing two seasons at Cowley College in the Kansas Community College Conference (2015-2017). During her time at Florida Atlantic, Rhi had her fair share of obstacles, resulting in a red-shirt season in 2017-2018. Due to challenges back at home, she left after that season to return to England.
Rhianna-Mae has overcome these obstacles to go on and compete with the Durham Palatinates of the WBBL in 2018-2019. Rhi went on to average 8.7 PPG and 3.8 APG in the Championships. Most recently Rhianna-Mae has found a new home where she is eager to get back on the court again while achieving her goal of attaining a degree in Applied Life Sciences with a concentration in Biomedical Sciences.
"I decided to choose Lakehead as I felt most comfortable with the coach. He has helped me through some difficulties and has been one of the most open coaches, with a balanced and prudent mindset," explains Rhianna-Mae.  "I also appreciated the ease I had speaking to the team whilst making my decision."
Rhianna-Mae Laing is a very experienced basketball player who has competed at a very high level for many years. Rhi's playing career highlights are;
1) 2011: Member of the U16 English National Team that won second place in the European Division B Championships (promoted to Division A)
2) 2013: Captained the U16 National Team during the European Championships
3) 2013: Competed for Great Britain in the Youth Olympics held in Australia
4) 2014: Competed for the English National Team in the U18 Division B European Championships
5) 2015-2017 Member of Cowley College of the Kansas Jayhawks Community College Conference (KJCCC) where she averaged season highs of almost 10 PPG, 2 Steals per game & 4 rebounds per game while shooting over 45% from the field and 33% from beyond the arc.
6) 2016: KJCCC Region IV Championship Team (Cowley College)
7) 2017: Recruited to NCAA Division 1 Florida Atlantic
"We are getting a very experienced and well-rounded student-athlete in Rhi. She has played at the National level for her country and had great success at one of the top Community College's in the United States. She had some very unfortunate events happen to her which kept her from playing NCAA D1 ball but she is looking forward to the opportunity to play in Canada while earning a degree of her choice," says Coach Kreiner. 
"Rhi is not only a very talented, well rounded athlete with great size and athleticism, but is also a very smart and versatile student-athlete. Rhi excels in the classroom and has the versatility to play the point, wing or forward positions and she will immediately make us a stronger team, especially on the defensive end."