Thunderwolves Women's Basketball Announces First Recruit for the 2020-2021 Season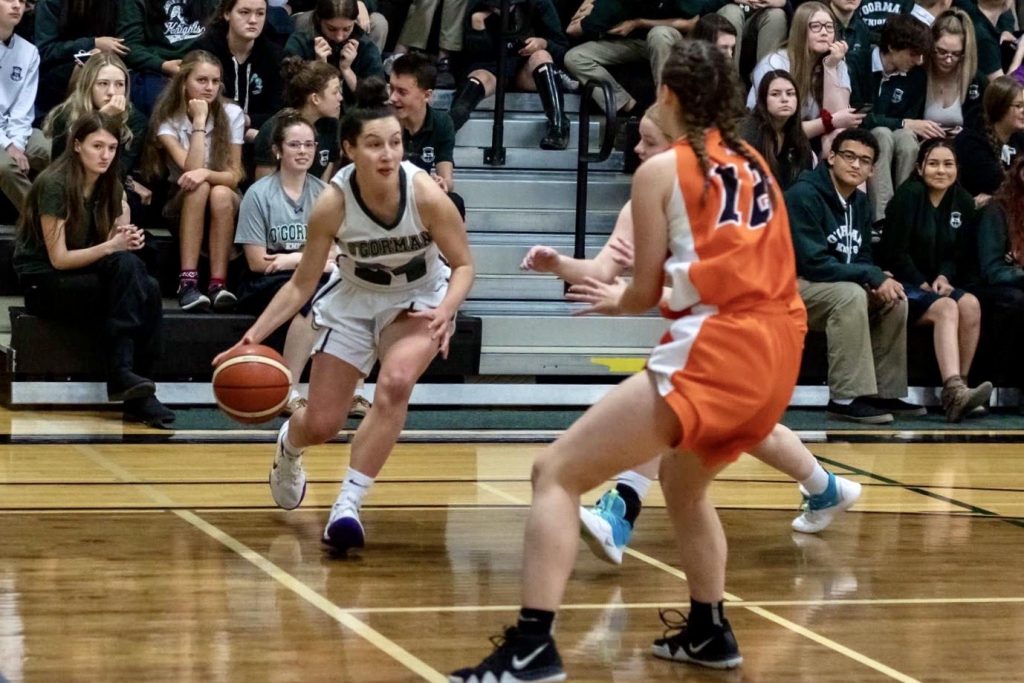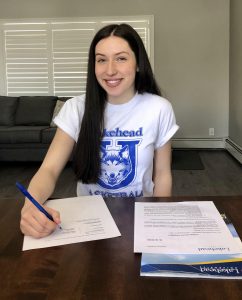 Lakehead Women's Basketball is proud to announce the commitment of Ally Burke from Timmins, Ontario and O'Gorman High School.
Ally is a 5'6″ point guard that comes from an extremely successful Knight's program that has won four OFSAA medals, including two gold, in the last four years. This past season she led her team to a 20-3 record, a bronze medal at OFSAA and three tournament wins out of four. 
Ally was MVP at Crown the Queen, Sister Fay and Laurentian tournaments as well as participating in the Canletes High School All-star game three straight years. Ally's high school Coach Marcy McCarty has this to say about her star point guard;
"Ally was born to be a basketball player and an athlete. She is driven, passionate and a true team player. She is an architect on the court and has been an absolute pleasure to coach over the past four years.  I look forward to watching her chase her athletic and academic dreams. I am proud of her and wish her all the best next year in Thunder Bay".
With numerous awards and distinctions over her career as both a member of the Knights and as a Timmins Selects Club player, Ally recalls earning Senior Girls MVP last year, when her team won OFSAA Gold, as being her most memorable. Ally is as humble as they come and envisions Lakehead University as the pertinent step in her life.
"I chose Lakehead because the campus was stunning and everyone I met on my visit was incredibly welcoming and friendly.  The faculty, team and coaching staff instantly made Thunder Bay feel like home. I know that Lakehead is an environment that will provide me with all of the support I need to be successful both academically and athletically."
Ally has also excelled as a member of the Timmins Selects. She has led her team to multiple OBA Division 1 and Provincial Championship appearances. Her club coach Jamie Lamothe has high praise about Ally;
"Ally has dedicated the past 6 years to achieving the goal of playing in the OUA for a contender like Lakehead. She is a perfect role model for all student athletes in the North that with hard work, sacrifice and dedication, you can achieve success, even from a small town like Timmins. She has been an absolute pleasure to coach and wish her all the best in her next chapter at Lakehead University". 
As a four time OFSAA medalist (2 gold, 1 silver, 1 bronze), Coach Kreiner knows he has a winner in Ally Burke;
"Our program is getting a proven winner. Ally has competed and excelled at all levels and does this with a TEAM FIRST attitude. The coaching staff and I couldn't be more happy to announce Ally as our first commit to the Thunderwolves Women's Basketball Program. Her work-ethic, toughness and skill at the point guard position is at an elite level," said Coach Jon Kreiner.
"Ally has also demonstrated the willingness and desire to be a very coachable student-athlete. I cannot overemphasise just how excited we are to work with Ally and to help her achieve her goals both in the classroom and on the court".
Ally will be enrolling into the Nursing program with a 90% average.