Women's basketball team's comeback effort falls short to Gee-Gees in OUA semi-final
Lakehead's women's basketball team lost to the Ottawa Gee-Gees in the OUA Critelli Cup semi-final tonight 68-60. The loss eliminates the Thunderwolves from contention, and the Gee-Gees move on to face the winner of McMaster and Carleton, who will face off tomorrow night in Hamilton.
"It was a very tough first half," Thunderwolves head coach Jon Kreiner said.
Lakehead fell behind 15-7 in the first quarter and it only got worse in the second, as the Thunderwolves took a 38-16 deficit into the half. The 22-point margin was Ottawa's biggest lead of the night. Lakehead shot 20.6% as a team in the first half, including 12.5% from deep.
"We struggled to score the ball and looked tense on offense," Kreiner said. "We missed shots we normally make and when you miss that much your transition D is going to suffer."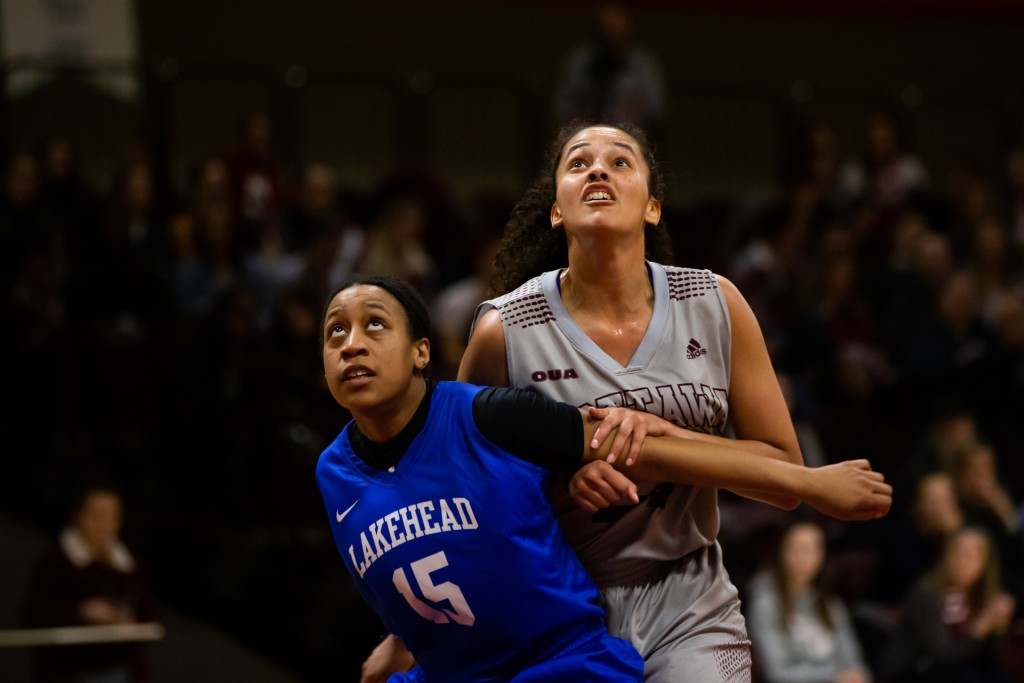 The Thunderwolves were able to turn it around in the second half behind Karissa Kajorinne's 5 three-pointers and Leashja Grant's 19 points and 11 rebounds. The staunch Thunderwolves defense also held the Gee-Gees to 38.2% shooting, including 14.3% from deep in the second half. Lakehead won the third quarter 27-16, and at one point cut Ottawa's lead down to 9, a 13-point swing in less than 10 minutes. Overall, the Thunderwolves won the second half 44-30, mounting an impressive comeback that brought them to within 5 with at the half-way point of the last period.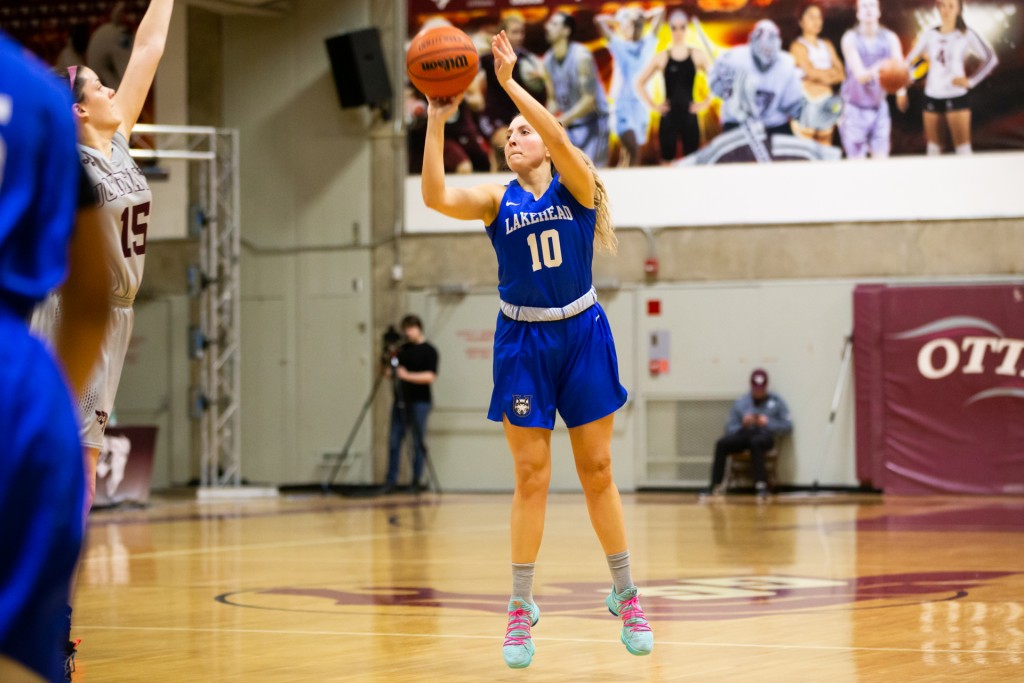 "I'm so proud of how our team battled back," Kreiner said. "We deserved a better game and our players are an amazing group."
Leashja Grant finished with 24 points, 17 rebounds, 2 steals, and 1 block, while Karissa Kajorinne added 20 points, Tiffany Reynolds grabbed 8 rebounds, and Nikki Ylagan added 8 points, 3 assists, and 3 steals. The Thunderwolves out-scored, out-rebounded, and out-shot the Gee-Gees in the second half, but it was ultimately not enough.
"At half time I just told them that this could be the last time we play together as a team so his go out there and play hard and for one another," Kreiner said. "We had a great season and gained great experience for our program."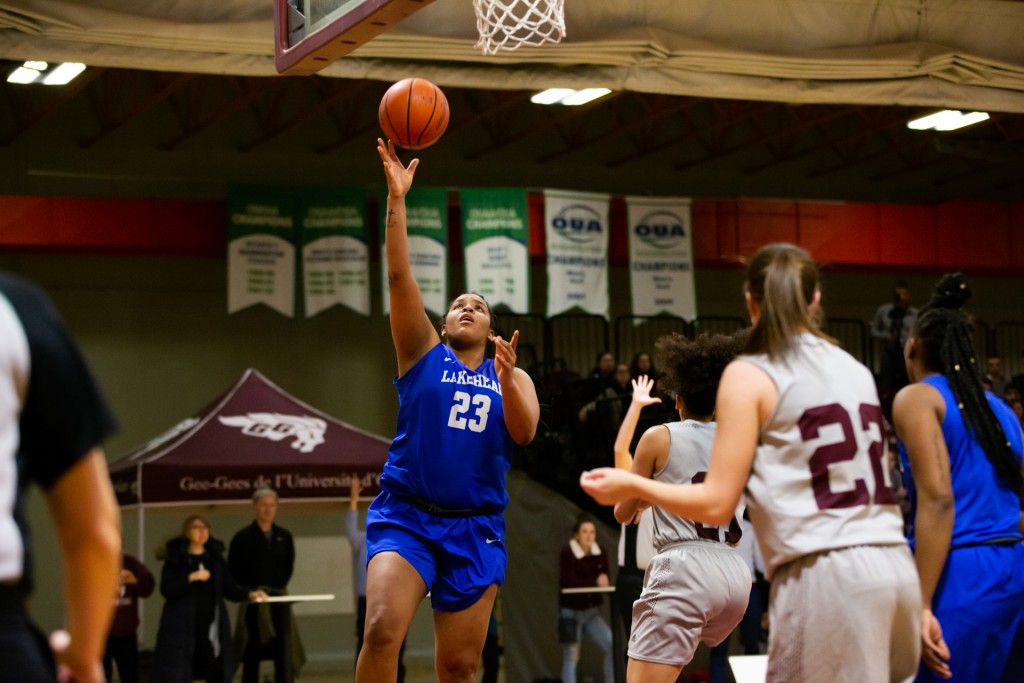 The Thunderwolves season is not necessarily finished, as the USPORTS national tournament remains and Lakehead is in contention for the at-large bid, but Lakehead's credentials don't line up with the selection committee's weighted criteria.
Lakehead's best hope would be for a McMaster win tomorrow, for Laval to win the RSEQ, and for Cape Breton to with the AUS championship. But even those events would not put the Thunderwolves in a strong position.
Despite beating both Carleton and Calgary during the season, Lakehead has a lower winning percentage overall than both teams, which the selection committee would likely see as a negative for the Thunderwolves. Lakehead also finished behind Cape Breton and UPEI in win percentage. Additionally, despite their USPORTS #6 ranking, Lakehead currently sits 9th in both RPI and SRS, behind Calgary and Carleton in both categories. Finally, playoff advancement—the measure of how close a team came to winning its regional championship—ties Lakehead with Carleton and Calgary as each team suffered a semi-final loss, while Concordia, Cape Breton, and UPEI all sit with a worst-case finals loss.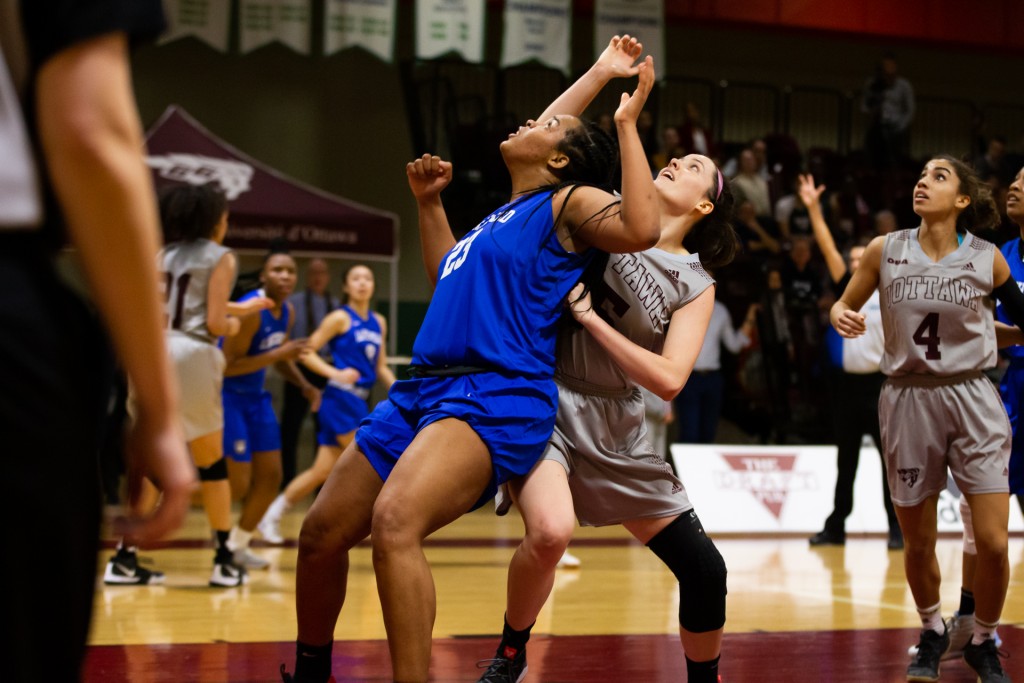 [All photos: Greg Mason]