Thunderwolves women's basketball ready to get back out on the court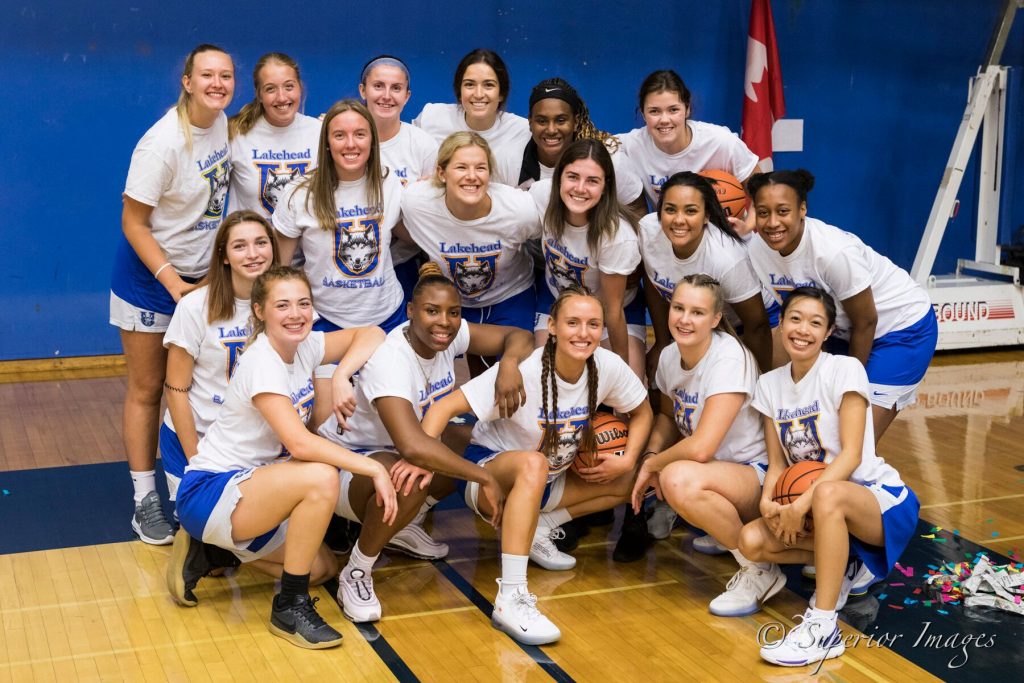 Thunderwolves women's basketball will be kicking off the 2019-20 season with back-to-back non-conference games against the University of Calgary Dinos on Friday, Sept. 27 and Saturday, Sept. 28 at 7 PM.
The two teams will also face off for a scrimmage on Sunday at 10 AM.
"We are without two of our top scorers from last season and are still in the process of defining who we are, so we will be looking at trying different line-ups and strategies to find our points," said Thunderwolves Head Coach Jon Kreiner.
"This should be a great opening weekend for us to see where we need to go next as we prepare for OUA play."
The Thunderwolves last saw the Dinos on December 28, 2018, at the University of Winnipeg Wesmen Classic, when Lakehead stole the win 67-65 with a buzzer-beater basket from Leashja Grant.
Both Lakehead (OUA) and Calgary (Canada West) made it as far as the semi-finals in their respective leagues last season.
"Calgary will be a top 10 team this year and will be a very tough opponent this early in the year," said Kreiner.
"Calgary was one of the top-scoring teams in the nation last season and we will certainly need to be ready to move our feet and defend at an elite level."
Dino's forward Erin McIntosh is a player to watch, finishing the last season with an average of 15.6 points per game. 
On the home team side, fans should keep an eye on OUA second-team Allstar Nikki Ylagan. Ylagan led the OUA in three-pointers.