Thunder Bay's Casey Turner Joins Thunderwolves
With the help of the local wrestling community, Lakehead Coach Francis Clayton continues to bolster his line-up for the 2016-17 season with homegrown student athletes.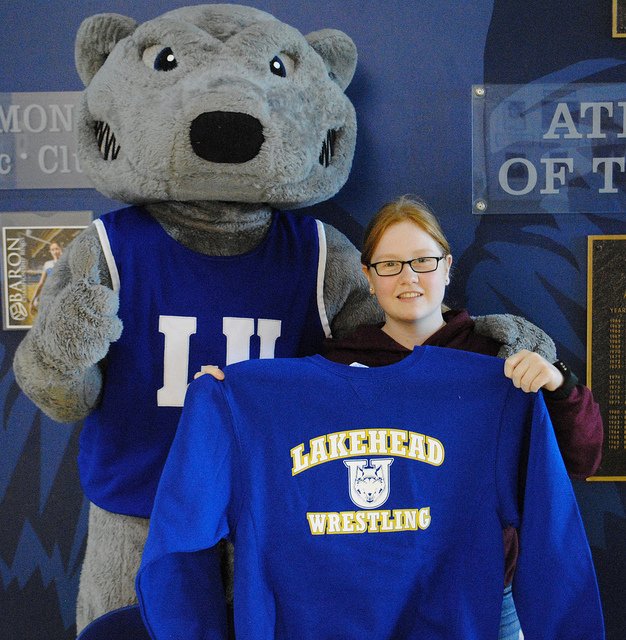 The latest addition is Casey Turner, of Churchill High School, who has benefitted from the network of Lakehead alumni who continue to grow the sport in Thunder Bay at the grassroots level.
Turner, who placed 6th at OFSAA this year in the 57.5 kg division, is coached at Churchill by Lakehead Wall of Famer Mike Thomas. Since beginning to wrestle in grade eight, Casey has been influenced on the mat by the likes of Jessica Bershatsky, Jason Bresele, Shane Comeau, Steve Gross and Dustin Helwig, all of whom are Lakehead alumni.
Casey placed 6th at OFSAA this year in the 57.5 kg division, and is a 3-time City Champion.
"I'm really excited to wrestle for Lakehead, and wrestle for Francis and Justin," says Turner, referring to the Thunderwolves' coach Clayton and assistant coach Justin Beau Parlant. "I think it's awesome, especially growing up in Thunder Bay and continuing to wrestle here."
For her part, Casey has appreciated coach Clayton's teaching technique on the mat, which allows athletes to make improvisations and develop their own style. Turner has practiced with the varsity team for the past two years, mostly under the instruction of assistant coach Jessica Bershatsky.
"It make me proud to see Casey all through high school and then come into university," said Bershatsky at Casey's letter of intent signing event in the Hangar Lounge.
"Casey's been training with us for a while now, and she's not afraid of putting in the work," says coach Clayton. "Our team's going to succeed with a strong off-season training regimen, and Casey has shown that she's ready to work 12 months of the year to get better."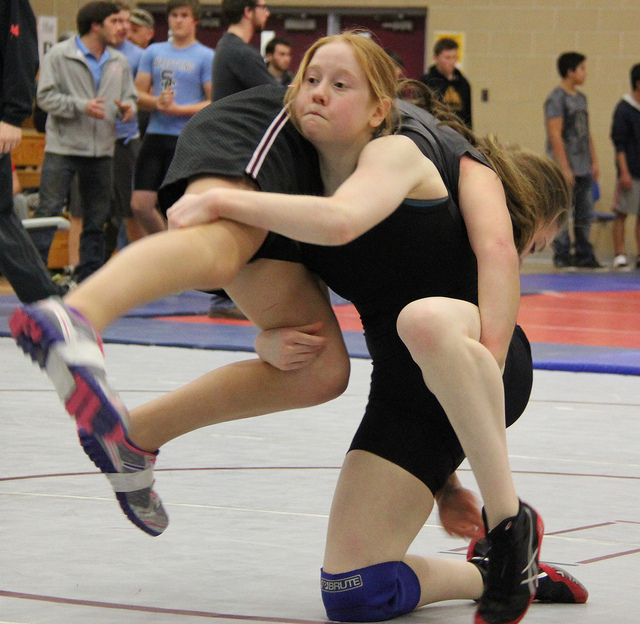 Profile: Casey Turner
High School: Winston Churchill Trojans
Accomplishments:
3-time City of Thunder Bay Champion ('14-'16)
6th at OFSAA 57.5kg (2016)
9th at OFSAA 51kg (2015)
5th at Juvenile provincials in 49kg (2015)
*Audio Feature* (Below)
Interview with Casey Turner on becoming a Thunderwolf: