Alex Randall Joins Varsity Nordic Skiing Team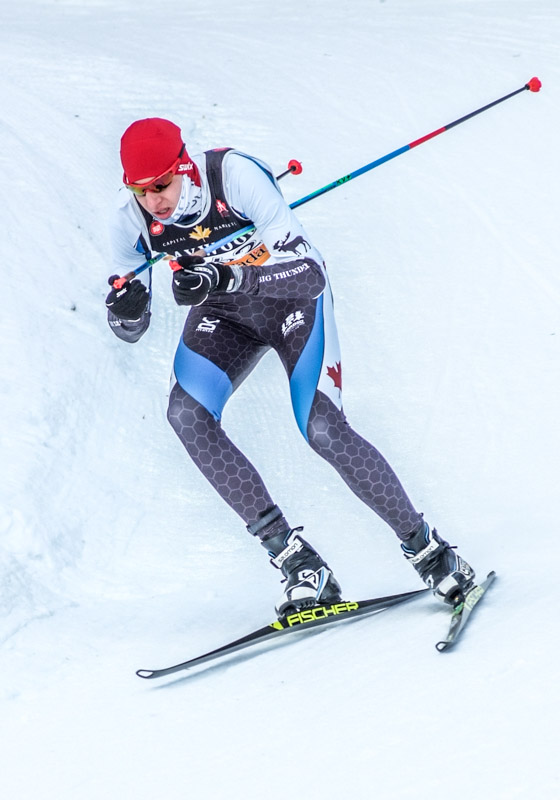 Lakehead Varsity Nordic Skiing is pleased to announce the addition of Alex Randall to our 2020/2021 Roster.  Adding to a strong stock of locally grown talent, Alex has competed as a member of the Big Thunder Nordic Ski Club and has seen much success on the provincial level.  Recently, he was named as a member of the Ontario Junior Ski Team and has represented his club and his province on the national level.
"I have coached Alex for a number of years and in that time, I have seen a lot of growth in him as an athlete and as a person.  He is very committed both academically and to his training and exudes a quiet confidence both on and off the trails.  We have worked hard together to improve, and I look forward to continuing to help him develop as a skier over the next 4 years." said Head Coach Adam Kates
Of his decision to compete for Lakehead Randall stated "I chose Lakehead because I could pursue a degree in Civil Engineering while also continuing to ski at a competitive level on the varsity team. In addition, Thunder Bay is my hometown and where I have skied competitively for 6+ years as a member of Big Thunder Nordic. Being able to pursue a university education and train close to home tipped the scales for me to make this choice."
Kates continued on to say "We are thrilled that Alex chose to stay in Thunder Bay and remain within our strong community.  He is a great team guy and bolsters the vibe at workouts with his commitment and dedication to training." 
Randall's familiarity with the current team and coaching staff also makes him a great fit to the program. "I know many of the current varsity athletes, having trained with many of them over the years. The team has a great vibe!  I look forward to training hard, continuing with my long-time coach, and helping Lakehead bring home the OUA Championship banner this year."
Alex is a recent graduate of Hammarskjold high school having competed in numerous sports.  He also raced competitively as a swimmer for the local thunderbolts swim club for a number of years.