Alexander Stirling Joins Lakehead Wrestling
Coach Francis Clayton and the Lakehead Wrestling Program are pleased to welcome Alexander Stirling to the Thunderwolves family. Alexander has had a strong High School Wrestling Career, with a lot of excellent coaches that will make his transition to University a smooth one.
Alexander is a former Orillia Secondary School athlete of the year and has competed for the school's cross-country running, track, swim and nordic ski teams. Alexander won the OFSAA wrestling championship at 41 kg in 2014 and 2015. He also wrestled for the Mariposa Wrestling Club, winning the National Cadet Championships in 2015 at 42 kg.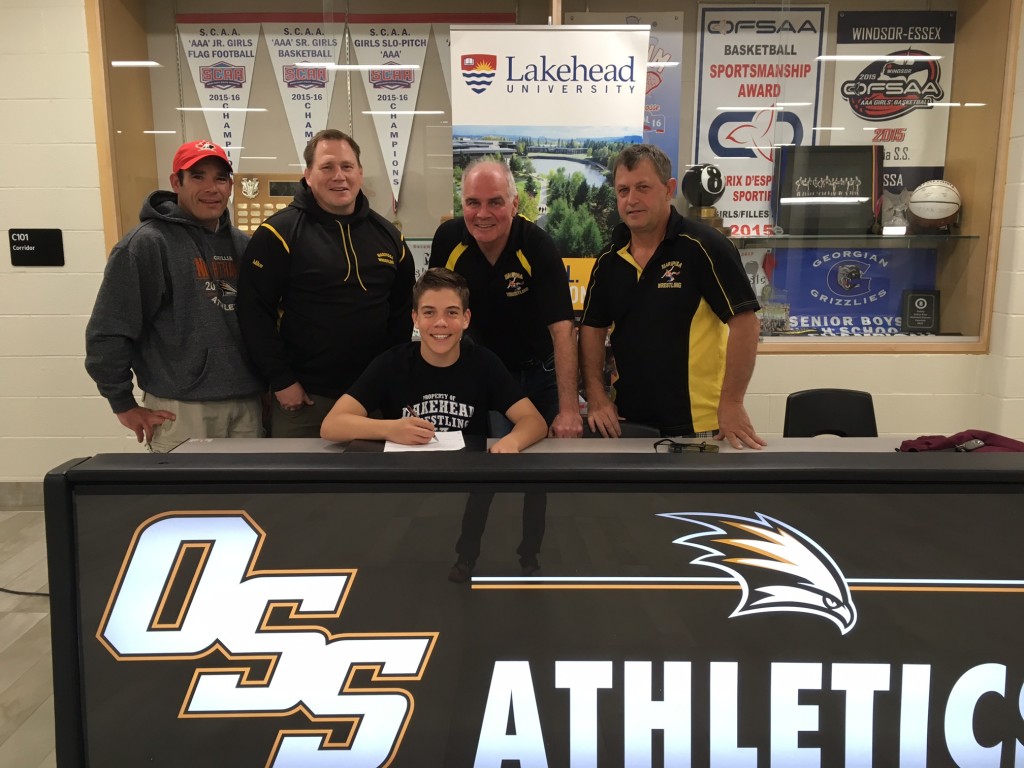 Coach Butch Roach, Alexander's high school wrestling coach says:
"Alexander is that special athlete that you need on your team. He's one of those reasons why a coach continues to coach. He is able to find ways to win and is able to adapt on the fly to coaching while competing. It's awesome from my perspective to experience that and culminating in back to back OFSAA Golds for Alexander"
Another one of Alexander's coaches was Lakehead Wrestling Alumni, Mike Kitchen. Mike wrestled for Lakehead in the early 1990's, and was a big part in the development and growth of the Lakehead Wrestling program during the years he was at Lakehead.
Alexander explains, "after my first visit to Lakehead, I knew that Lakehead was where I wanted to be.  I loved the environment, I loved the size of the university and I really loved the Wrestling Team.  I was lucky enough to have the honour of practicing with the wrestling team.  I started the practice nervous about fitting in and ended it feeling that I was already part of the Lakehead wrestling family."
Alexander will be taking Kinesiology in the fall.