Cross Country to Race at UW-Eau Claire Blugold
The Thunderwolves Cross Country team is off to Wisconsin this weekend to compete in the UW-Eau Claire Blugold Invite 2017 on Friday, September 29th.
The race will be held at Whitetail Golf Course near Colfac, WI with the women competing in 6km and the men running 8km.
There will be a total of 15 teams competing which will prove to be a competitive race on both the men's and women's side.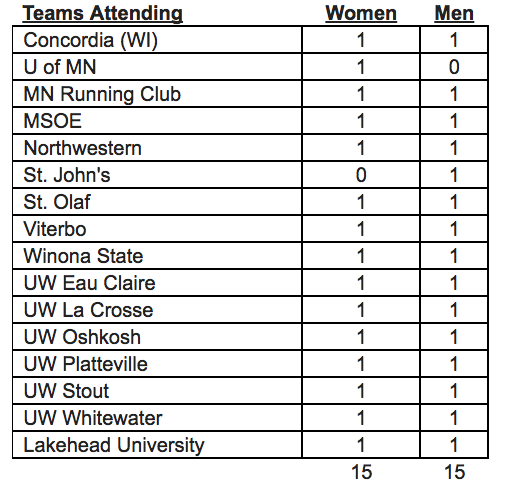 The Thunderwolves are coming off a successful first race last weekend at the Roy Griak.
"I was impressed with how well both squads competed last weekend given how young the teams are and how tough conditions were. That said, the goal every meet is to get better, build upon things we did well in the past and improve upon areas that cost us. This meet will be another chance to test ourselves and grow as a team. We look forward to the challenge."- Coach Kip Sigsworth
Lakehead weekend rosters
Women @ 5:15pm:
Rebekkah Pyle
Paige Kobe
Hailee Morisseau
Nicole Tamming
Haylee Beeman
Men @ 4:15pm:
Derek Patterson
Gavin Shields
Connor MacIntosh
Taij Mann
Waldon Moreau
Louis Moreau