Thunderwolves VS Toronto Varsity Blues
January 7, 2017
8:00 pm - 10:00 pm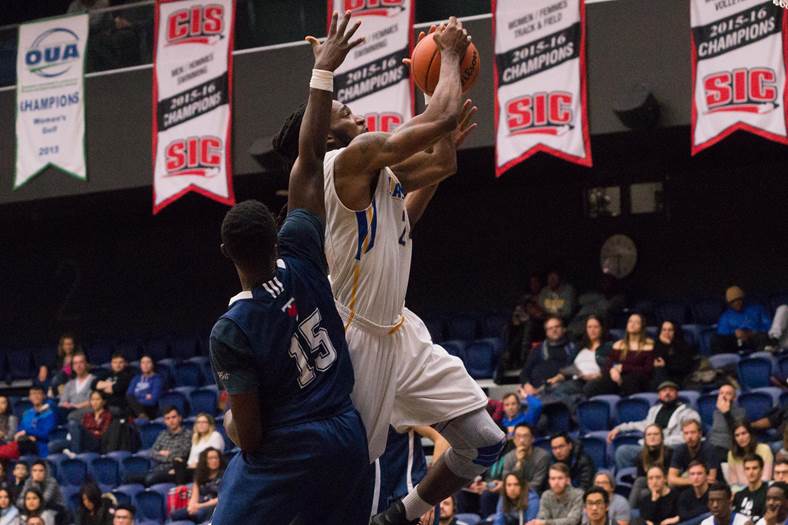 Thunderwolves
Toronto Varsity Blues
64
74
Game Review
Photo Credit: Martin Bazyl
The Lakehead men's basketball team (2-7) lost to the Toronto Varsity Blues (7-3) tonight, 74-64.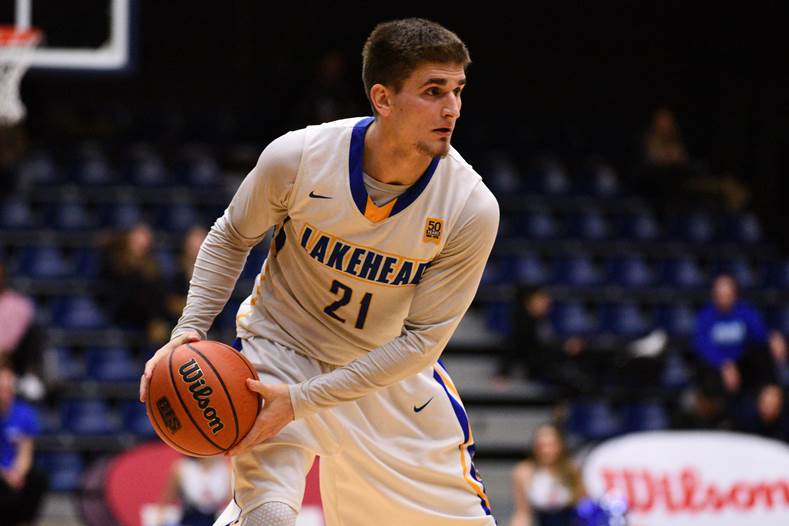 It was a tight game during first half as both teams battled back and forth. At the half, Lakehead found themselves down only 3 at 34-31.
The 'Wolves continued to play their game into the third quarter, playing good defense and making those important baskets. Lakehead outscored Toronto 23-19 in the third that put them up 54-53 at the end of the quarter.
The fourth quarter was a different story as the 'Wolves struggled to score. Lakehead only shot 23% from the field and went to the line 5 times compared to Toronto's 13. The Thunderwolves were only able to score 10 points to Toronto's 21 that gave the Varsity Blues their 74-64 victory.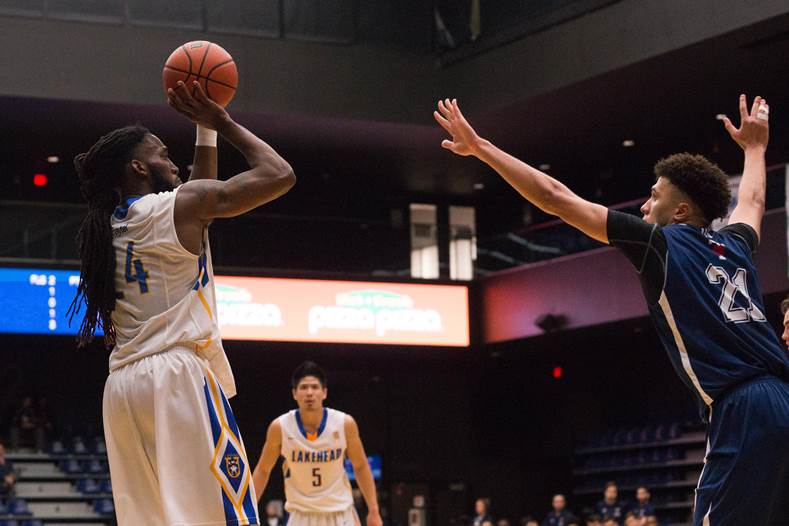 Bacarius Dinkins led his team with 18 points along side Mor Menashe putting up 17 points, 7 rebounds.
The 'Wolves once again dominated on the boards with 46 total rebounds compared to Toronto's 31.
"Our inability to make some shots hurt us tonight. We play great defense at times and rebound well but our offense is struggling" –Coach Furtado
The Thunderwolves will take on Brock next weekend in a double header at home.