Thunderwolves VS Algoma
November 5, 2016
8:00 pm - 10:00 pm
Thunder Bay
LU Fieldhouse
Game Review
The Lakehead men's basketball team (1-0) beat Algoma University 65-52 tonight in the Thunderdome, making it their first win of the regular season.
The 'Wolves started strong outscoring the Thunderbirds 10-3 at the beginning of the first quarter. Henry Tan ended the quarter with a 3 putting the 'Wolves up 20-14.
Bacarius Dinkins started the second quarter with a big dunk and continuing the momentum of his team. Lakehead scored 15 points compared to Algoma's 8 and finished the half up 35-22.
The Thunderbirds did not give up in the third outscoring the 'Wolves 17-13 and bringing it to a 5 point game at one point. The 'Wolves were able to finish the quarter leading 48-39.
The teams continued to battle in the fourth quarter but the 'Wolves maintained their lead and finished the game winning 65-52.
Bacarius Dinkins was a force to be reckoned with tonight finishing the game with 20 points and 12 rebounds. Henry Tan and Mor Menashe both had 13 points each and Mike Theodore had 9 rebounds.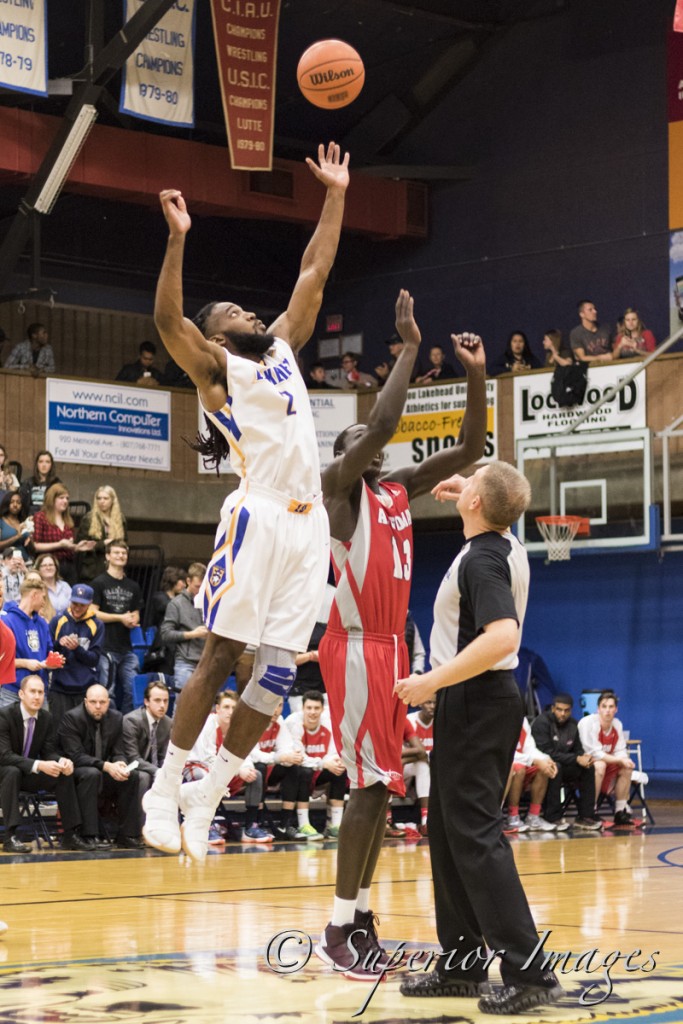 Thunderbird Reng Gum led his team with 14 points and 5 rebounds.
Although the 'Wolves were able to get the win, Coach Furtado felts as though his team had the potential to perform better:
"We can't let the score or the outcome be the standard of our performance. We made too many mistakes and didn't execute the game plan. Our listening and understanding needs to improve if we want to reach our potential this year. We'll take the win and move onto our next opponent"
With the opportunity to continue to grow, the 'Wolves will carry their winning momentum on the road next weekend where they will play McMaster University.