Thunderwolves VS Carleton Ravens
November 24, 2017
8:00 pm - 10:00 pm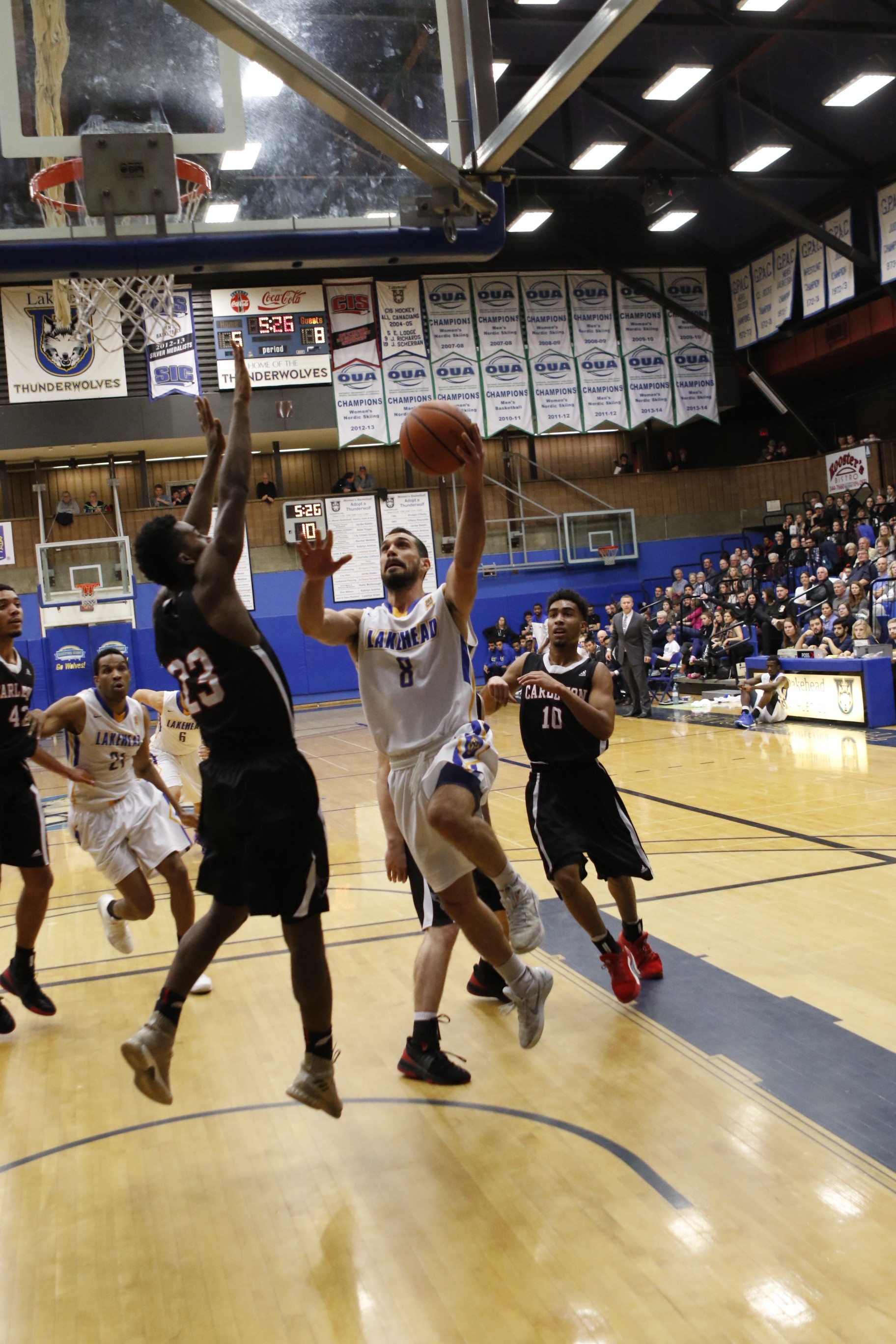 Thunder Bay
LU Fieldhouse
Thunderwolves
Carleton Ravens
57
79
Game Review
The Lakehead men's basketball team (0-7) were defeated tonight on home court, 79-57, by the undefeated Carleton Ravens (U SPORTS No. 1).
The Thunderwolves came out ready to compete in the first quarter, only trailing by 5 to a very tough Carleton team after the first ten minutes (20-15).
The second quarter was the Thunderwolves downfall as they only scored 6 points. The Ravens passed the ball well (19 assists) and picked up some easy baskets off turnovers that gave the Ravens a big 43-21 lead by half.
The Thunderwolves bounced back in the third, outscoring the Ravens 20-17 and continued to work hard in the fourth but could not close the gap.
The Wolves are one of two teams to hold the Ravens to under 80 points this regular season.
"That's the hardest i've seen our guys compete all year. Which was great to see but that 4 minute stretch in the 2nd quarter where we turned over to ball for easy scores was too much to overcome" – Coach Manny Furtado
Quincy Johnson led the Wolves with 11 points alongside Kache Kopec with 9.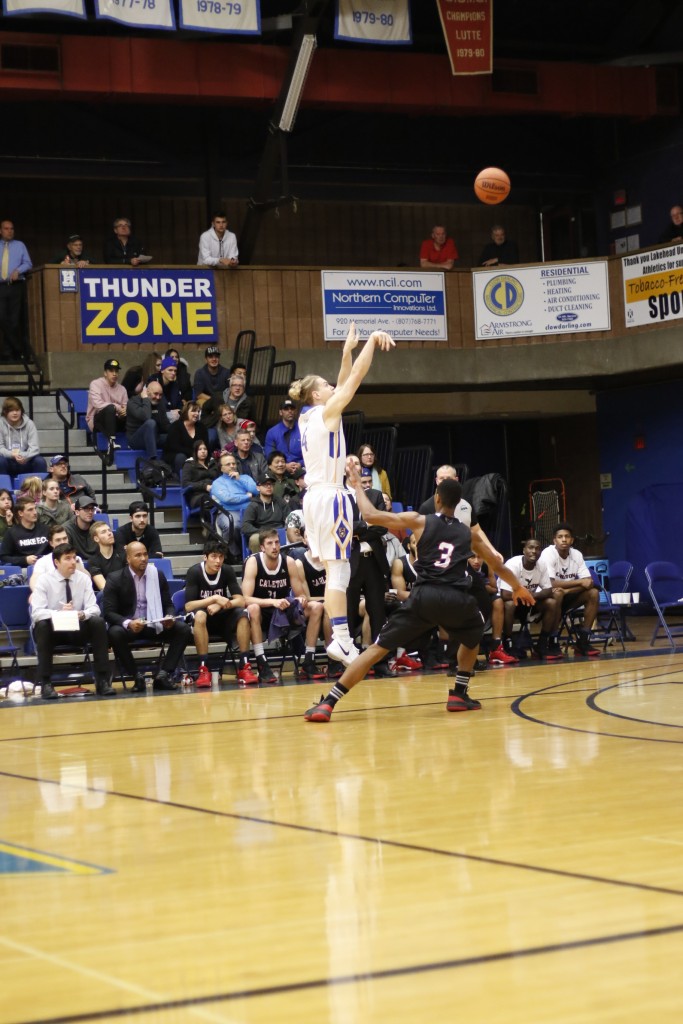 The Wolves will face Ottawa (5-2) tomorrow at 8pm in the Thunderdome.
Weekend Schedule
Saturday, November 25 vs Ottawa @ C.J Sanders Fieldhouse
6:00pm – Women
8:00pm – Men
Games will be broadcasted via OUA.tv
Photo Credit: Jarron Childs