Thunderwolves VS Guelph Gryphons
February 10, 2017
8:00 pm - 10:00 pm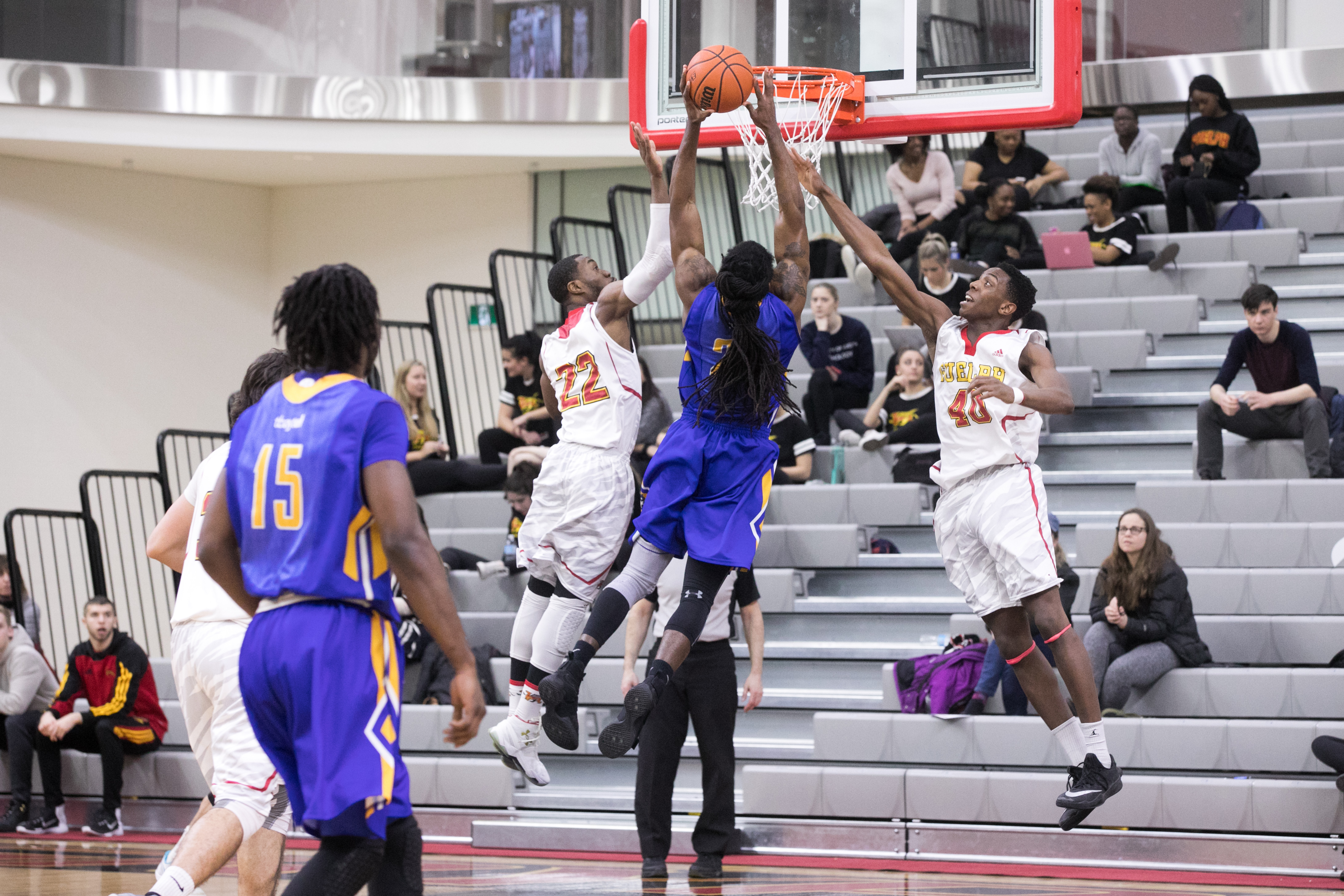 Thunderwolves
Guelph Gryphons
63
62
Game Review
The Lakehead men's basketball team (5-11) won a close game 63-62 tonight against the Guelph Gryphons (4-13) in the Guelph Gryphons Athletics Centre.
Both teams came out hard, knowing the importance of how this game can make such a big impact on playoff position. The 'Wolves finished the 1st quarter leading 14-11.
Lakehead had a 9-point lead in the middle of the second but the Gryphons responded by going on a 14-0 run. The 'Wolves went into the half down 30-25.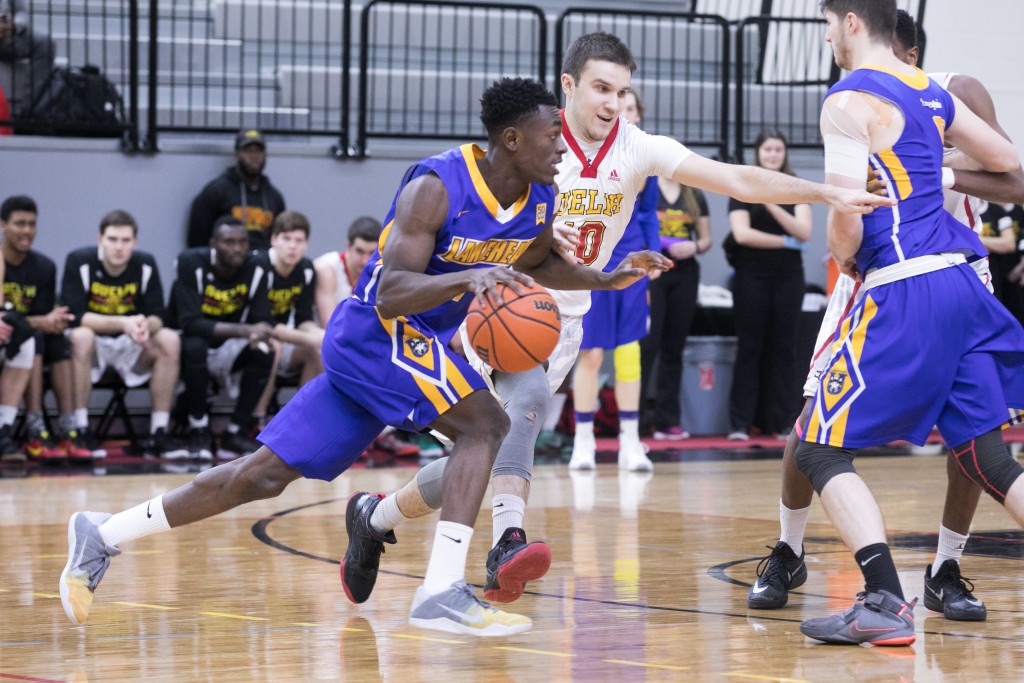 The battle continued for the rest of the second half. With less than 10 seconds left on the clock, Lakehead lead by only 1. Guelph had the shot with 2 seconds left but luckily for the 'Wolves the ball went around the rim and out, sealing the win for Lakehead.
"Great win tonight. We found a way to win and kept our playoff hopes alive for the meantime. Real happy for our guys and how hard we competed." – Coach Furtado
Bacarius Dinkins led the wolves with 21 points, 11 rebounds and 3 blocks. Nick Burke was strong with 15 points and Mike Theodore finished the game with 10 rebounds and 1 steal.
The Thunderwolves will be looking for the sweep tomorrow as they face the Gryphons again at 8pm in Guelph.
Webcast will be available via OUA TV
Weekend Schedule
Saturday, Feb 11 vs. Guelph @ Guelph Gryphons Athletics Centre
8:00pm – Men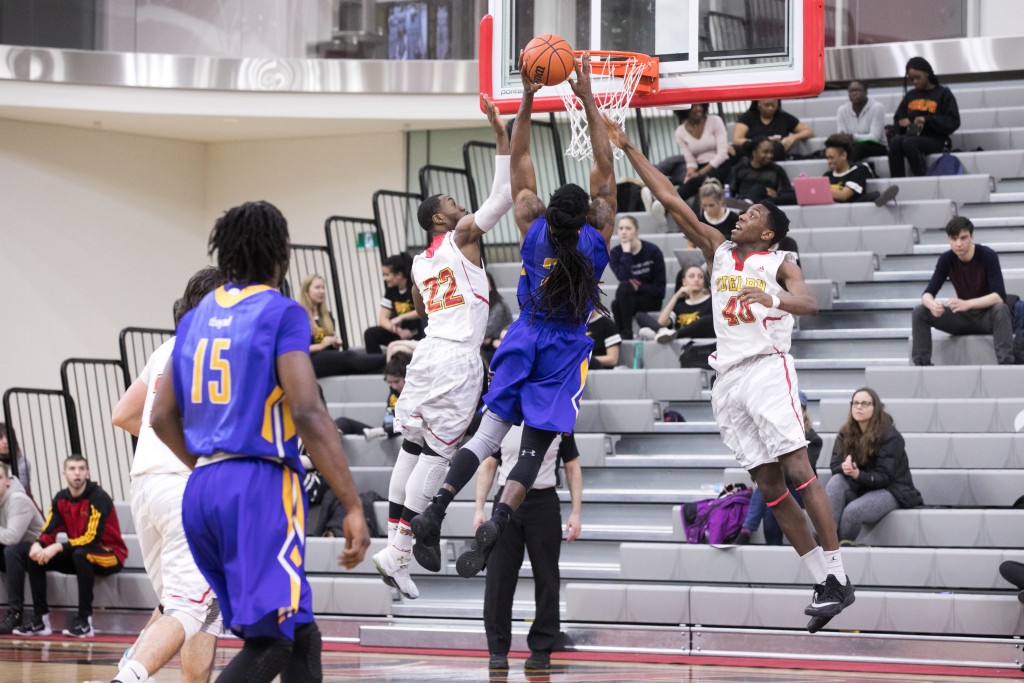 Photo Credit: Karyn Stepien