Thunderwolves VS Nipissing Lakers
November 11, 2017
8:00 pm - 10:00 pm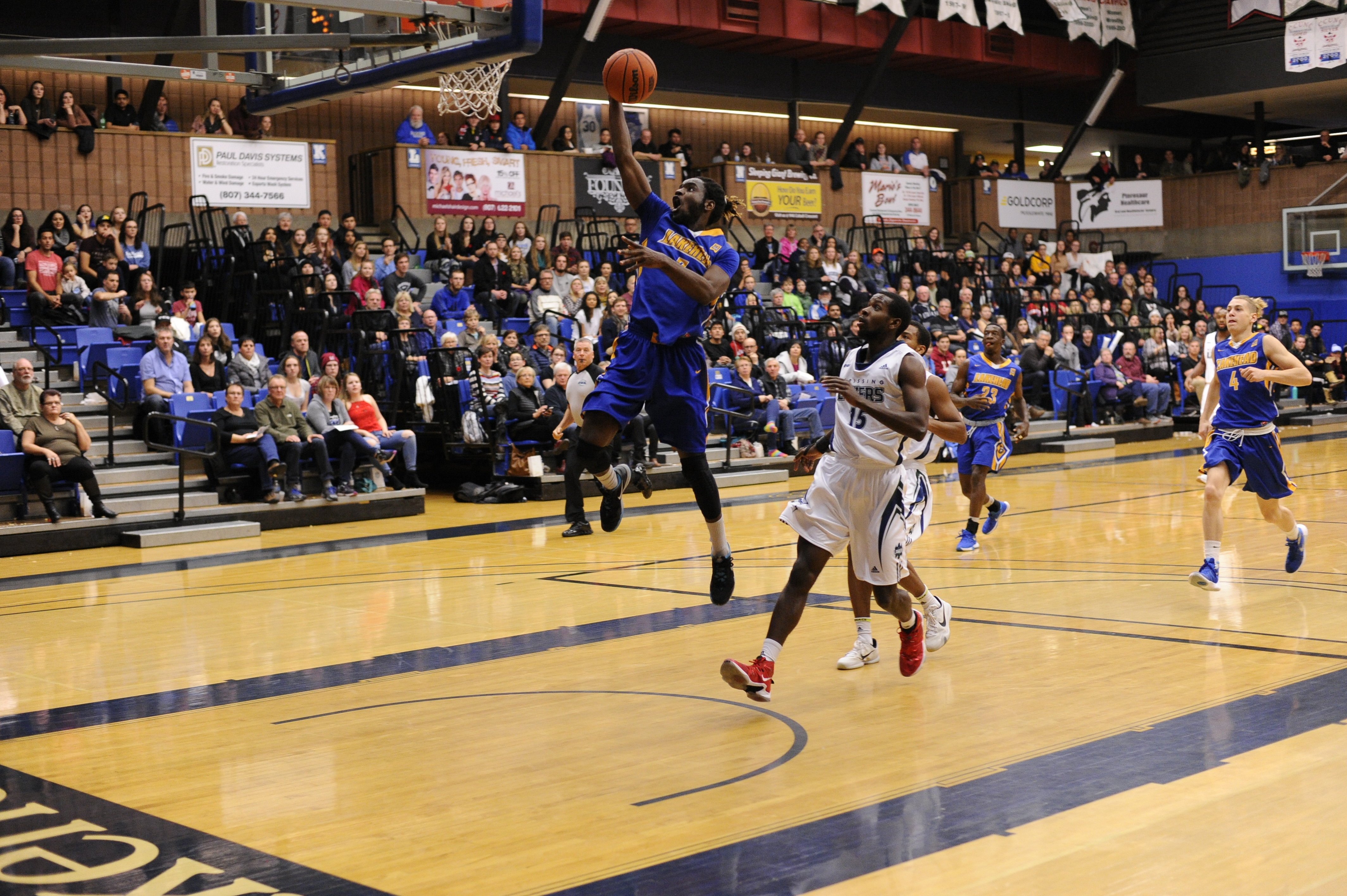 Thunder Bay
LU Fieldhouse
Thunderwolves
Nipissing Lakers
65
68
Game Review
The Lakehead men's basketball team (0-4) lost a close game to the Nipissing Lakers (2-1) tonight in the Thunderdome, 68-65.
The Thunderwolves and Lakers started the game in a back and forth battle with Nipissing leading by 1 after the first quarter. Both teams struggle to hit shots in the second with the Thunderwolves only scoring 7 points compared to Nipissing's 11.
The Lakers went up 14 points in the third but the Thunderwolves pulled it together with some important baskets that brought it to 64-58 with 4 minutes left.
The Thunderwolves fought right until the end of the game and found themselves down three points with 57 seconds left.  Lakehead had the last second shot but were unable to sink the basket.
"The importance of executing every possession, especially on the defensive end was evident tonight. We gave up way to many offensive rebounds and second chance opportunities. Great atmosphere tonight in the Thunderdome which really helped us get back into the game in the 4th quarter" – Coach Manny Furtado
Kache Kopec led the Wolves with 20 points along with Nahshon Hurst with 17 points, 11 rebounds.
The Thunderwolves will take on the Algoma Thunderbirds next weekend on the road.