Thunderwolves VS Queen's
November 25, 2016
8:00 pm - 10:00 pm
Thunder Bay
LU Fieldhouse
Thunderwolves
Queen's
75
76
Game Review
The Lakehead men's basketball team lost a gut wrenching game tonight 76-75 against Queen's University.
The Thunderwolves came out blazing with a huge dunk by Bacarius Dinkins to start the momentum of his team. Lakehead continued on a 12-0 run and finished the first quarter up 21-14.
Lakehead continued to push in the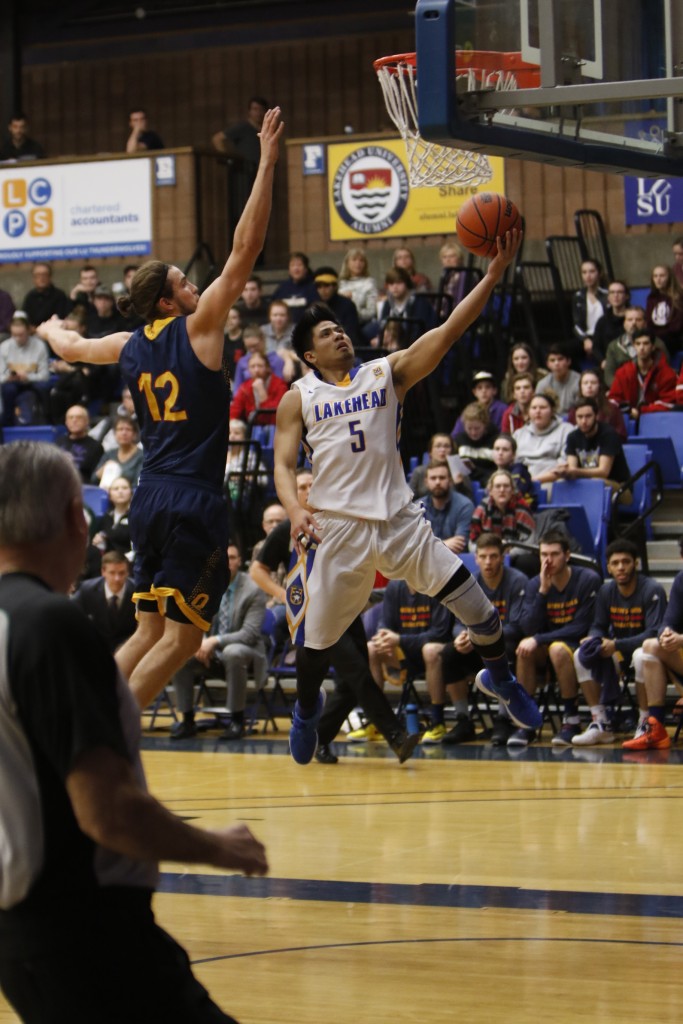 second quarter, putting themselves up 20 and giving them a 48-27 lead at the half.
The 'Wolves maintained their 20 plus  point lead for the entire third quarter and was heading into the fourth up 69-49.
The game was far from over as Queen's slowly chipped away at their deficit. Unfortunately a lack of defence and ability to score had the 'Wolves only scoring 5 points compared to Queen's 27 in the quarter. With 2 minutes left, Queen's found themselves taking over the lead at 72-71. Lakehead had the last second shot to win the game but was unable to finish and lost the game 76-75.
"I've got to take responsibility for tonight's loss. Up 25 at home and to lose is not acceptable. I didn't show the confidence in my guys like I should have. We played tight down the stretch and ended up giving away a much needed win."- Coach Furtado.
Alex Robichaud was lights out tonight hitting 8 threes with a total of 32 points. Henry Tan was also strong contributing 20 points and 5 assists.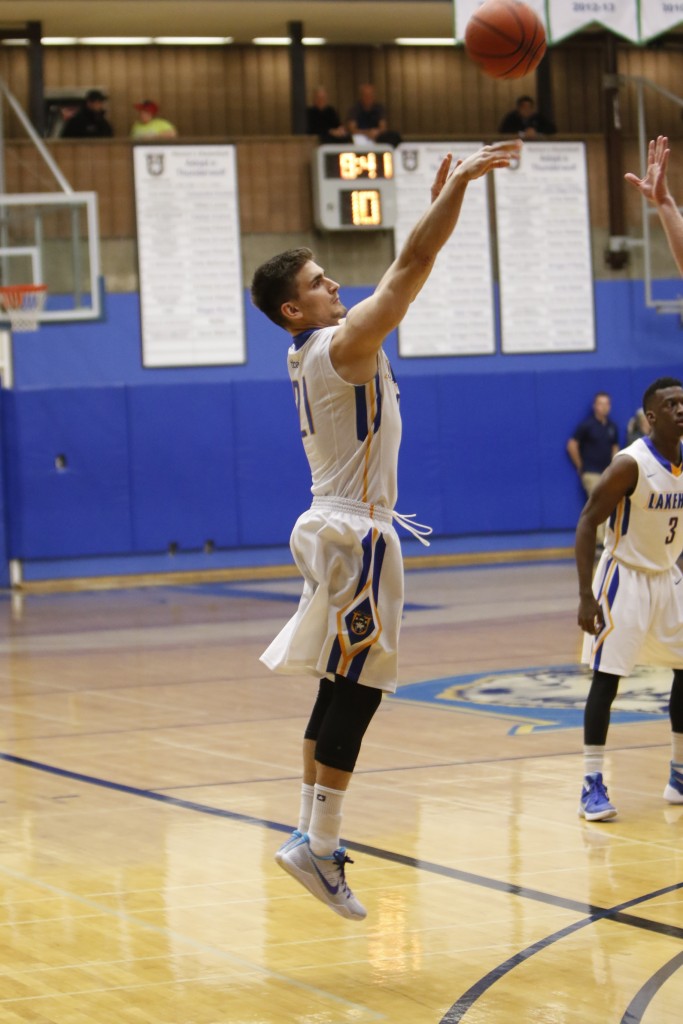 Sukhpreet Singh of Queen's scored 19 points and had 3 rebounds.
The Thunderwolves will take on York tomorrow at 8:00pm in the Thunderdome
Webcast will be available via OUA TV