Thunderwolves VS Western Mustangs
November 18, 2016
8:00 pm - 10:00 pm
Thunder Bay
LU Fieldhouse
Thunderwolves
Western Mustangs
51
53
Game Review
The Lakehead men's basketball team (1-3) lost a close game 53-51 to the University of Western Ontario (1-3) tonight in the Thunderdome.
"We've played some real good Basketball at times and some real ugly too." – Coach Furtado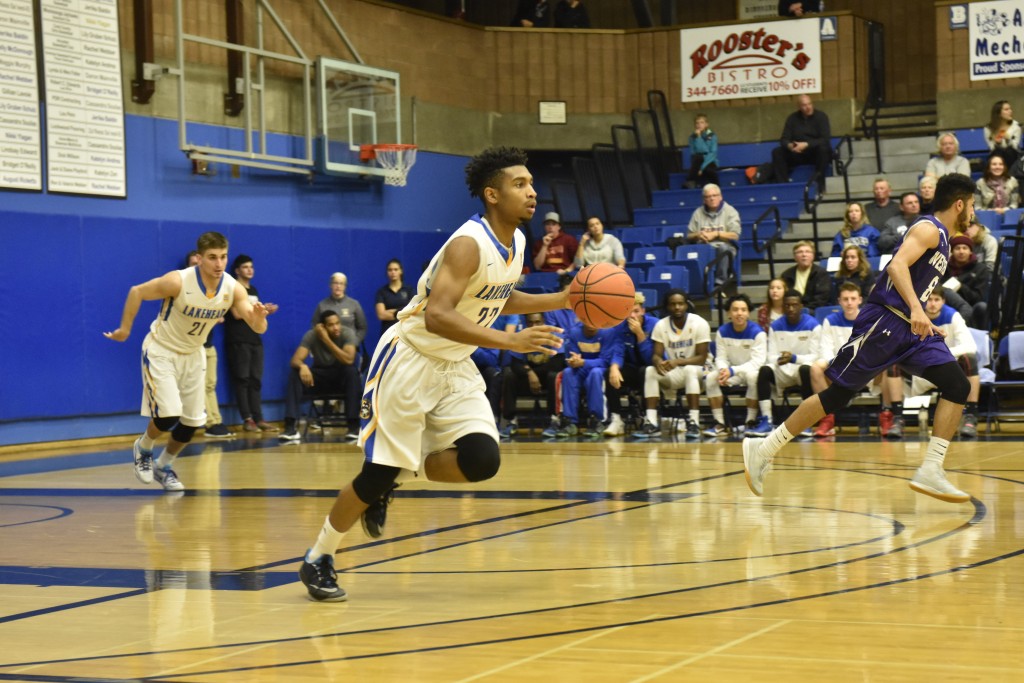 Lakehead started the first quarter with high intensity and hustle. They played great defence at times and finished the quarter leading 15-9.
Second quarter was a different story, as the Mustangs outscored the 'Wolves 11-4, taking the lead by 1 point at half, 20-19.
The 'Wolves and Mustangs battled in the third quarter going point for point for the majority of the time. Western hit a big three at the end of the third putting themselves up 38-36.
It remained close in the fourth quarter until the Mustangs took a 6-point lead nearing the end of the game. Lakehead did not give up, scoring a 3 and 2 free throws back to back making it a 2-point game with 1 minute left. Still down 2, Lakehead got the ball back with 6 seconds left and had an opportunity for the 3 at the buzzer but was unable to make the shot. Mustangs won the game 53-51.
"We need to execute every possession whether defence or offence and not have any mental errors." – Coach Furtado
Alex Robichaud led the team with 12 points and 3 steals. Barcarius Dinkins had 10 points, 14 rebounds and Darnell Curtain and Kache Kopec also both contributed 10 points each.
Nikola Farkic of Western led his team with 15 points and 16 rebounds.
The Thunderwolves will now take on Windsor tomorrow at 7:00pm in the Thunderdome
Saturday November 19
Men's vs. Windsor @ 7:00pm
Webcast of these games will be available via OUA TV