Thunderwolves VS Windsor
November 19, 2016
7:00 pm - 10:00 pm
Thunder Bay
LU Fieldhouse
Thunderwolves
Windsor
69
83
Game Review
The Lakehead men's basketball team (1-4) came up short 83-69 this evening to the University of Windsor Lancers (2-2).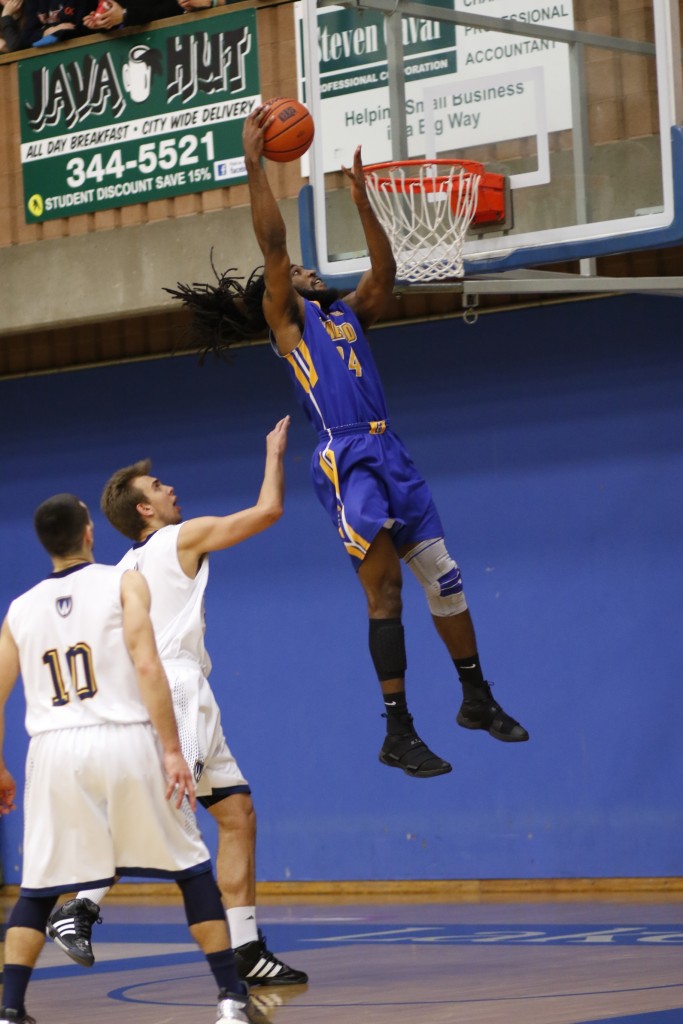 The Lancers came out strong taking the lead early on, but the 'Wolves bounced back, keeping it close throughout the remainder of the first quarter. Lakehead finished the quarter down 1 at 20-19.
The 'Wolves played hard and well in the second quarter with Alex Robichaud hitting two back to back threes putting the 'Wolves ahead. However, Windsor took back the lead and made some big shots nearing the end of the quarter, putting themselves up 43-35 at the half.
The third quarter sealed the Thunderwolves fate as they came out flat. Windsor quickly put themselves up 15 in the first few minutes and scored 21 points compared to Lakeheads 9 during the quarter. Lakehead trailed Windsor 64-44 at the end of the third.
For the remainder of the fourth quarter, the 'Wolves were forced to play catch up. Lakehead outscored Windsor 25-19, however they continued to trail by 14 or more points for the rest of the quarter. The Thunderwolves showed glimpses of success going on a 8-0 run at the end of the game, but they were unable to make up for the damage done in the third quarter.
"Our guys are competing and working hard, we just aren't executing at a high level consistently yet." – Coach Furtado
Bacarius Dinkins lead his team with 16 points, 10 rebounds and Kache Kopec was strong with 12 points. Henry Tan had 10 points, 7 rebounds and 5 assists as well as Alex Robichaud had 11 points respectively.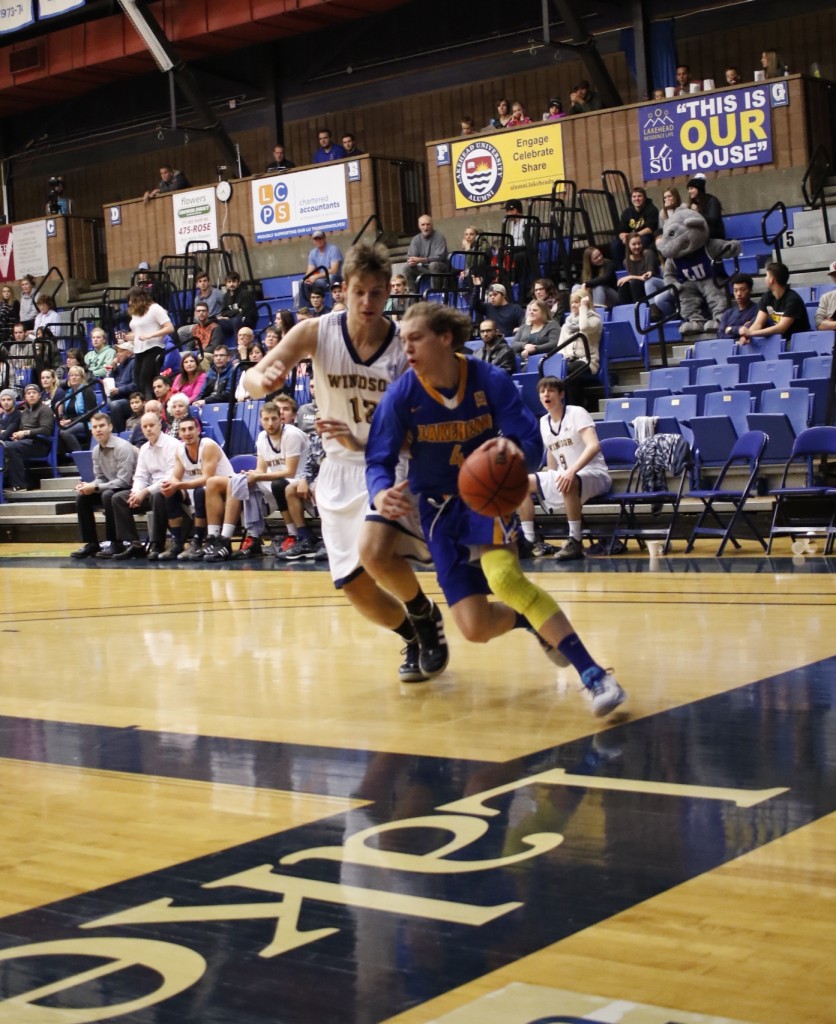 Micqueel Martin and Mike Rocca lead the Lancers with 27 and 21 points.
"Our defence has kept us in some very winnable games but our inability to make some shots has us where we are."- Coach Furtado
Lakehead made 7 of 18 baskets from the free throw line and were only 36% from the field compared to Windsors 43%.
The Thunderwolves will now prepare for their next home games on November 25 and 26 against Queen's and York.