Thunderwolves VS Winnipeg
September 29, 2018
2:00 pm - 2:00 pm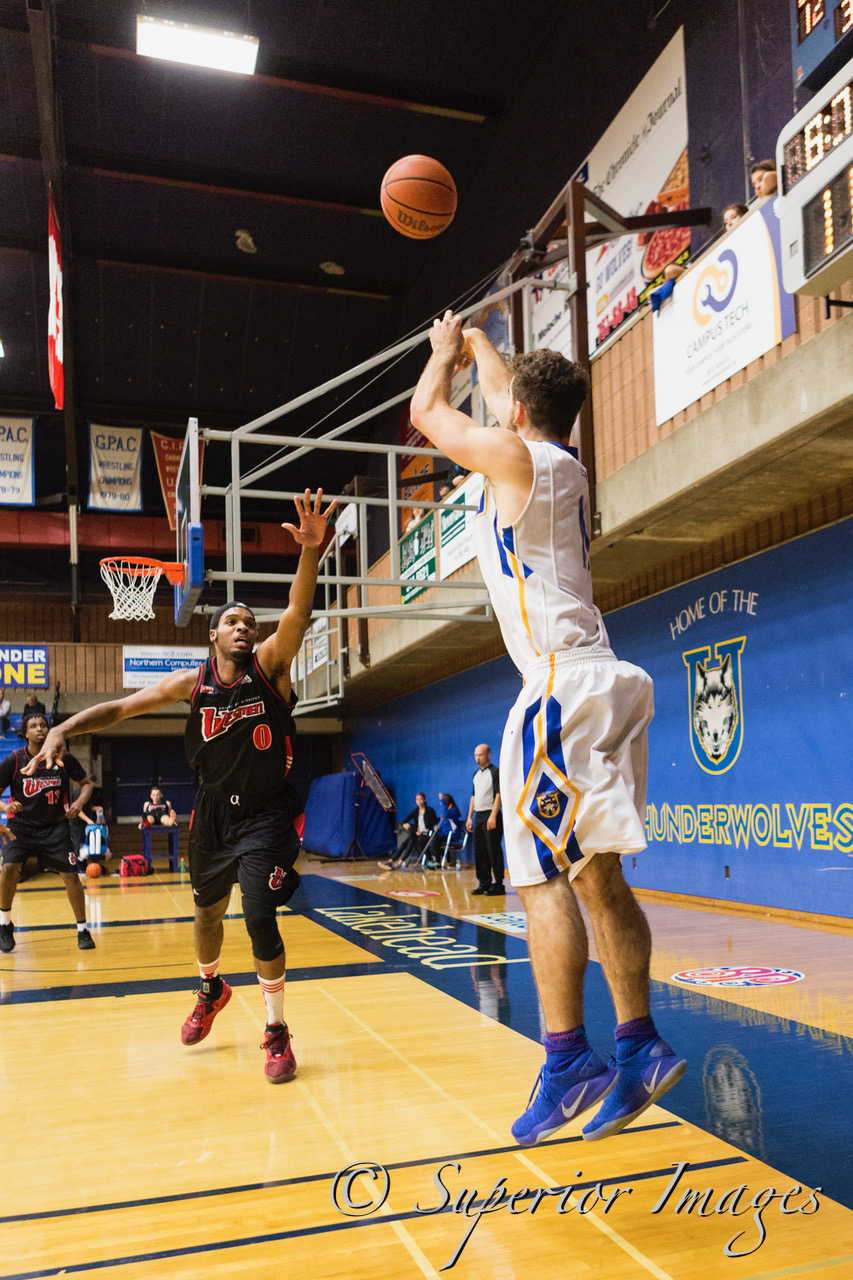 Thunder Bay
LU Fieldhouse
Thunderwolves
Winnipeg
75
61
Game Review
The Lakehead men's basketball team swept the Winnipeg Wesmen this weekend with a 75-61 win (non-conference) this afternoon on home court.
With the momentum of last night's win, the Thunderwolves captured an early lead in the first quarter. Lakehead held a solid 44-28 lead after the first half and held their biggest advantage (21) of the game in the middle of the third.
The Wesmen competed hard with the Thunderwolves in the second half but were unable to close the gap from the first, giving the Wolves their second win of the weekend.
"An ugly game but we were able to come away with the win. As a group, we need to keep growing and figuring out how to close games rather than let teams hang around" – Coach Ryan Thomson
Blake Anderson, Davarius Wright and Isaiah Traylor all put up 12 points for the Wolves.
The Thunderwolves out rebounded the Wesmen (44-38) but were only 63% from the free throw line and 41% from the field.
The next set of non-conference games for the Thunderwolves is Oct 19-20 where they head to the University of Alberta.