Thunderwolves VS Winnipeg
September 28, 2018
8:00 pm - 8:00 pm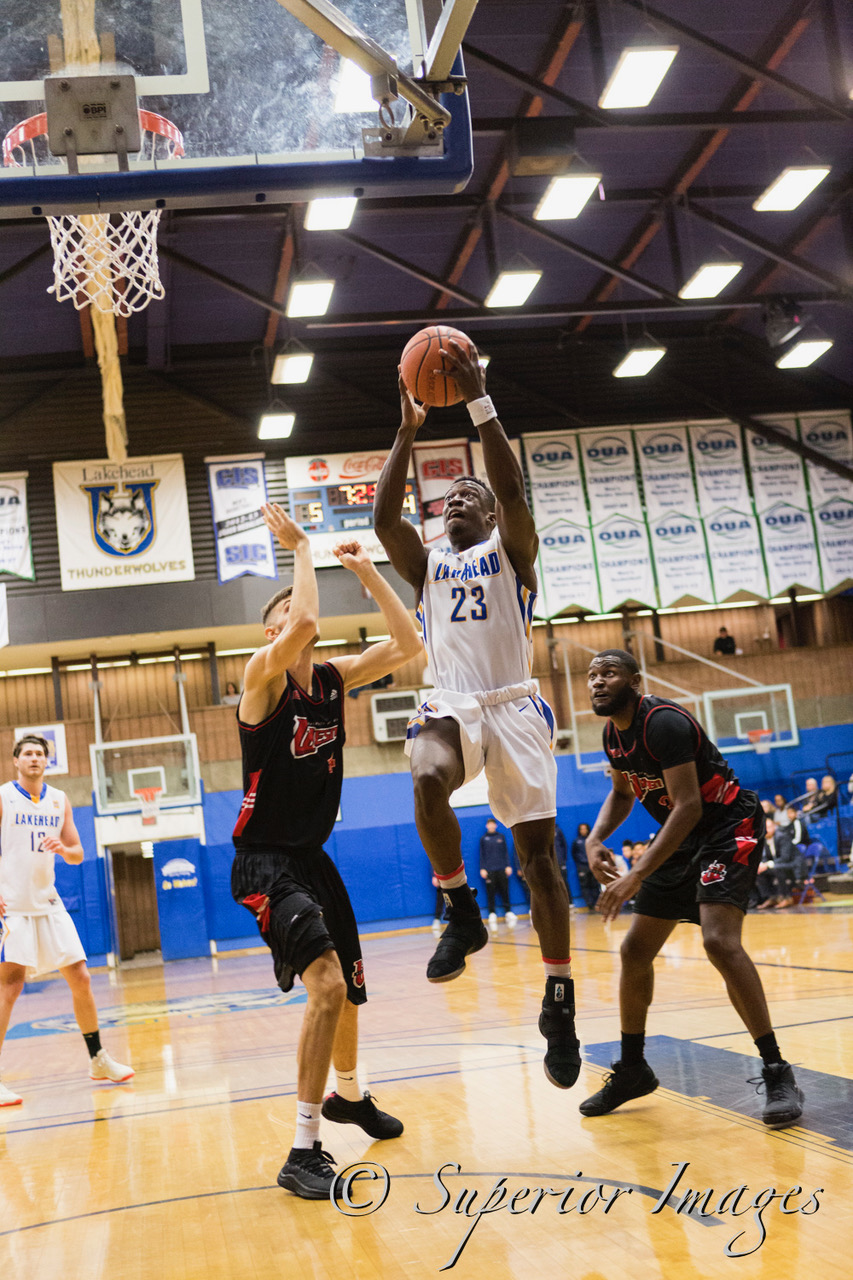 Thunder Bay
LU Fieldhouse
Thunderwolves
Winnipeg
80
67
Game Review
The Lakehead men's basketball team took down the Winnipeg Wesmen, 80-67, tonight in the Thunderdome in a non-conference game.
It was a back and forth battle for the first 8 minutes to start the game but Lakehead had a small run at the end of the first quarter to put them up 24-18. The Thunderwolves pushed an eleven point lead in the second but the Wesmen quickly bounced back with a 10-0 run. Winnipeg overall held the Thunderwolves to 12 points in the quarter and led 37-36 at halftime.
Lakehead refocused and remained disciplined and went on another run at the beginning of the third to lead 60-53 by the end of the quarter. The Thunderwolves were able to maintain their momentum for the rest of the fourth and get their first win of the year, 80-67.
Nick Burke led the Wolves with 20 points, 5 rebounds, and 4 assists. Lock Lam had 19 points and Davarius Wright had 11 points and 3 blocks.
"Our energy wasn't great in the first half and our play certainly reflected that. I was happy with the way the guys competed in the second half and glad we got our first win as a group. Short turnaround for tomorrow but it is another chance to get better," said head coach Ryan Thomson after the game.
The Thunderwolves rematch the Wesmen again tomorrow afternoon at 2 pm in the Thunderdome.
Week Basketball Schedule @ the Thunderdome
Saturday, September 29
MBB vs Winnipeg @ 2pm
Photo Credit: Jarron Childs