Thunderwolves VS Waterloo Warriors
February 17, 2017
8:00 pm - 10:00 pm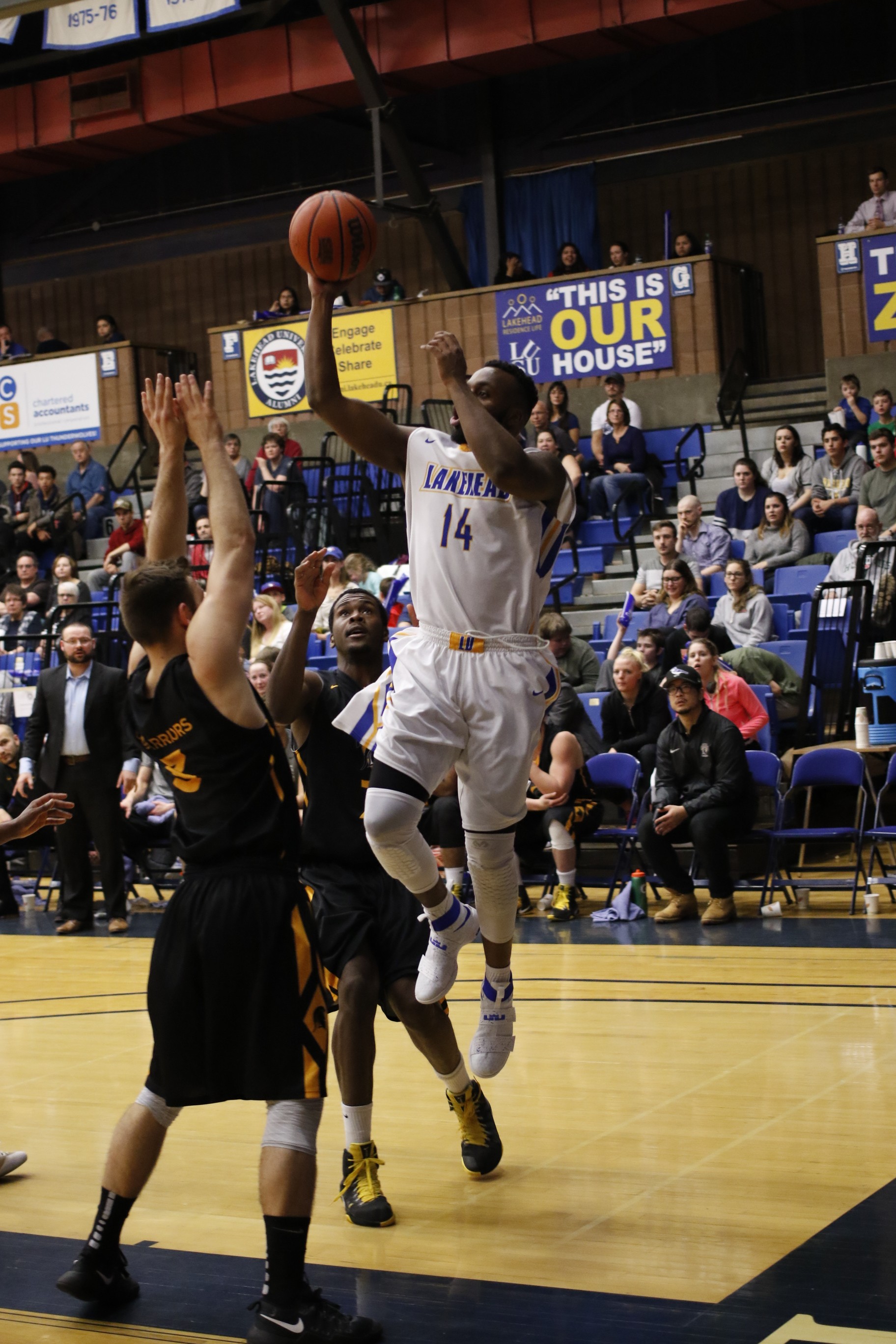 Thunder Bay
LU Fieldhouse
Thunderwolves
Waterloo Warriors
66
62
Game Review
The Lakehead men's basketball team (6-12) beat the Waterloo Warriors (6-13), 66-62 in front of a full house tonight in the Thunderdome.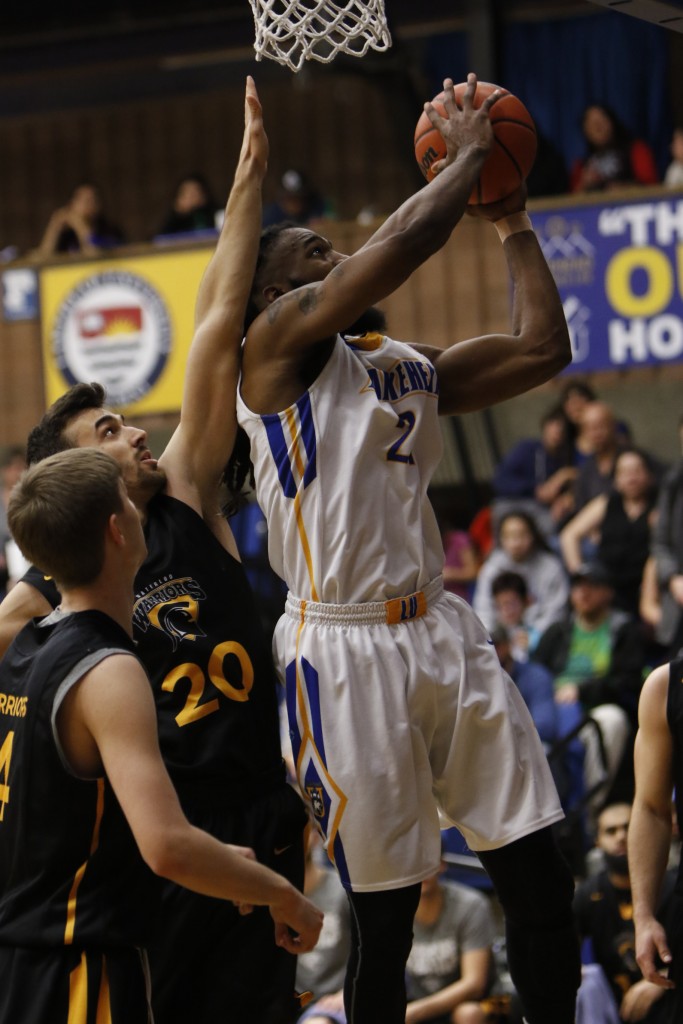 "Great team win tonight. We had some guys step up and make some big plays when we needed to. Really proud of how hard our guys competed and defended the second half." – Coach Furtado
The Thunderwolves struggled in the first half, only scoring 15 in the first quarter and 9 in the second. Lakehead found themselves down 12 in the middle of the second and were facing a 36-24 deficit going into the half.
The Thunderwolves turned it around in the third quarter, outscoring the Warriors 17-10.
Lakehead continued to chase the Warriors lead until Wais Mohamed hit a big three to tie the game followed by a steal and lay up that put the 'Wolves up 57-55 with 3 minutes remaining.
With 26 seconds left on the clock and the Warriors down 1, Waterloo had the possession in their court. Warrior Jon Ravenhorst drove to the basket, looking to draw the foul but Bacarius Dinkins took the Charge that gave the ball back to the Thunderwolves. Dinkins then sealed the deal with a lay up and-1 with two seconds remaining that left Lakehead with the 66-62 victory
Wais Mohamed was the top scorer for the 'Wolves with 15 points and Bacarius Dinkins was big with 14 points, 10 rebounds. Kache Kopec also scored 14 points and Alex Robichaud put up 10.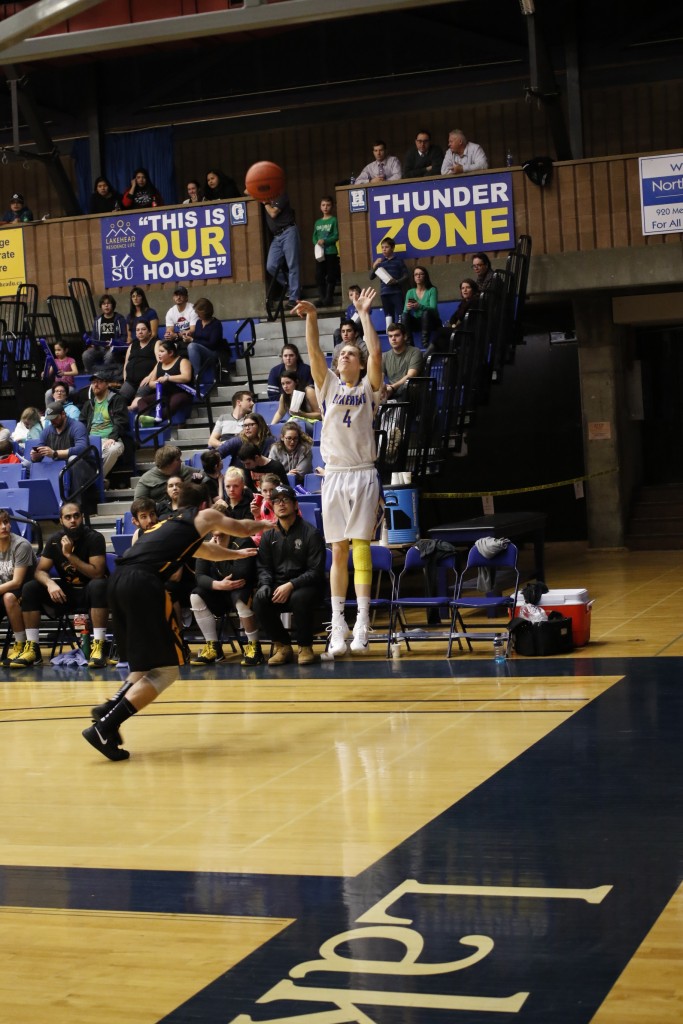 Another big game for the Thunderwolves tomorrow, as they take on the Laurier Golden Hawks at 8:00pm in the Thunderdome. The 'Wolves will be recognizing their graduating seniors before tip off.
Webcast will be available via OUA TV
Weekend Schedule
Saturday, Feb 18 vs. Laurier @ C.J. Sanders Fieldhouse (Seniors Night)
8:00pm – Men