Thunderwolves VS Laurier Golden Hawks
February 18, 2017
8:00 pm - 10:00 pm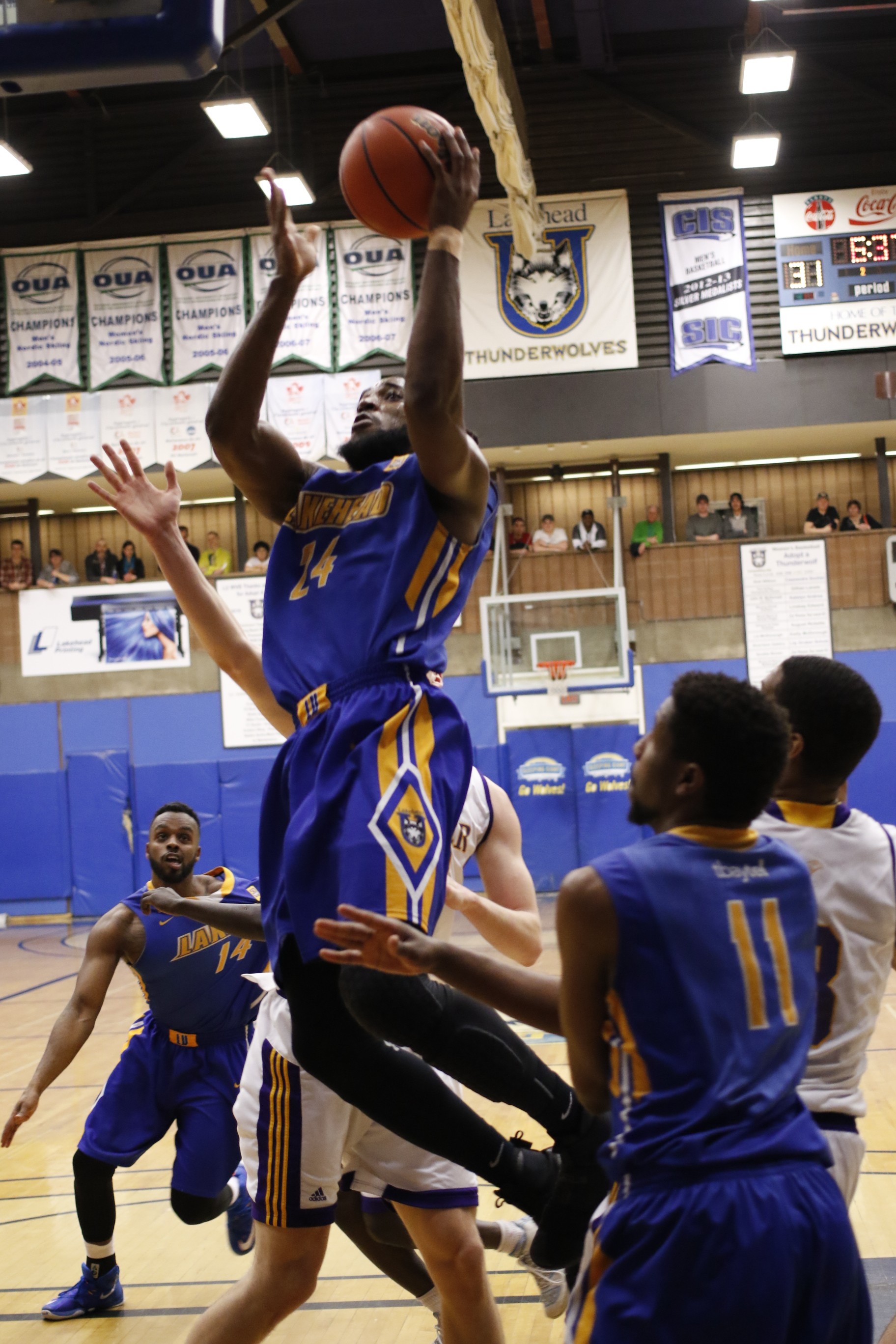 Thunder Bay
LU Fieldhouse
Thunderwolves
Laurier Golden Hawks
75
78
Game Review
The Lakehead men's basketball team (6-13) lost to the Laurier Golden Hawks (9-11) tonight in a close match up in the Thunderdome, 78-75.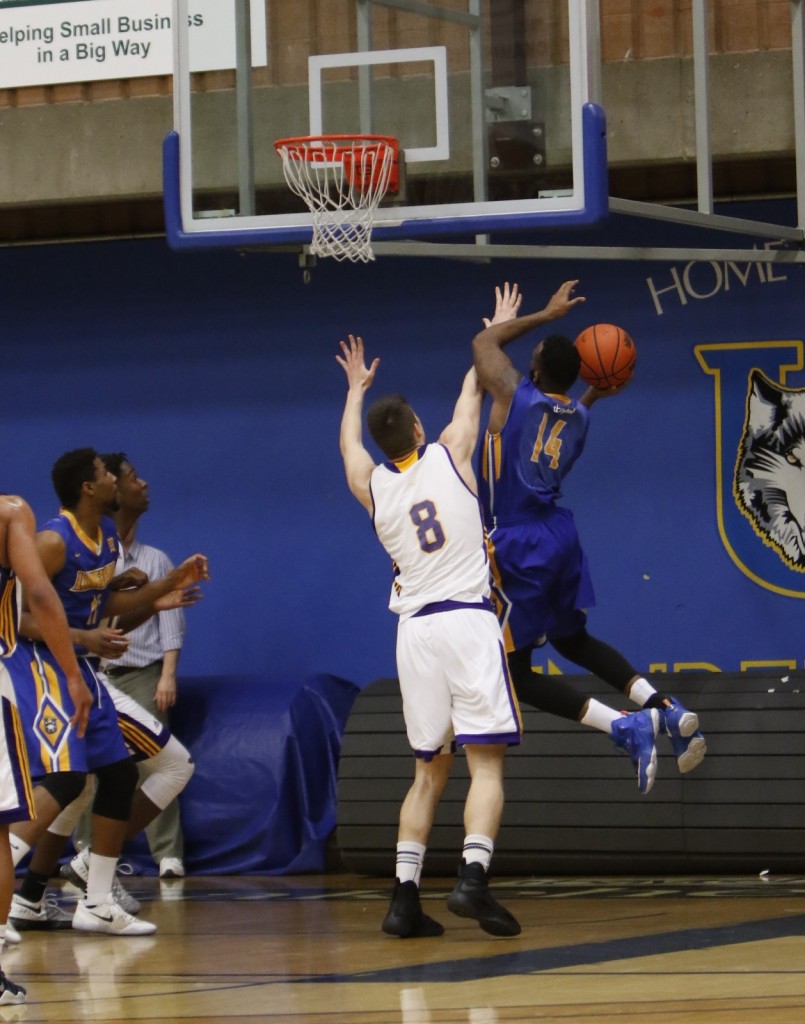 The Thunderwolves came out strong and outscored the Golden Hawks in the first quarter 21-14.
Laurier out did the 'Wolves in the second quarter by 5 points but Lakehead still led at the half 38-36.
The Thunderwolves ended the third quarter tied with Laurier at 59-59.  Lakehead and Laurier were neck and neck for the duration of the fourth quarter. Down three with 30 seconds left, Wais Mohamed hit a huge three that tied the game at 75-75. Laurier was able to draw the foul with 3 seconds left, making 1 out of 2 free throws. The Golden Hawks were able to get ball back, and drew another foul that ended the game with two more free throws.
"Tough way to end senior's night and our regular season from an execution perspective. In saying that we've given ourself a chance in making the playoffs because of our toughness and never quit attitude" – Coach Furtado
Graduating Senior Bacarius Dinkins led his team with 18 points, 11 rebounds. Kache Kopec had 14 points and Wais Mohamed put up 11 points.
The Thunderwolves clinched the 12th playoff position to compete for the OUA Men's Basketball Championship. Lakehead will play #5 Toronto (11-8) on Wednesday February 22 at 7:00pm in Toronto. The Winner of that game will play #4 Brock (15-4) in the quarter-finals on February 25.