Thunderwolves VS Winnipeg Wesmen
October 1, 2016
7:30 pm - 9:30 pm
Thunder Bay
LU Fieldhouse
Thunderwolves
Winnipeg Wesmen
69
74
Game Review
MBB lose second game against Wesmen
Samantha Connolly | Basketball (M)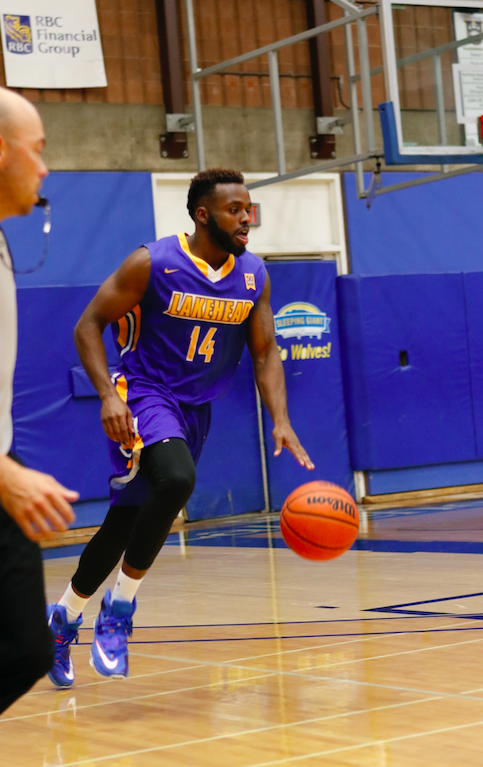 The Thunderwolves lost to the University of Winnipeg Wesmen for a second time this weekend with a close score of 74-69.
"We had our chances again tonight but didn't execute defensively when it mattered most," comments Coach Furtado.
The 'Wolves came out much more aggressively than last night, winning the first quarter 20-17. However, the Wesmen did not let up and created a 1-point lead going into the half. Wesmen guard Denzel Lynch-Blair led his team with 17 points, 6 rebounds and 2 steals. By the 4th quarter, the 'Wolves were playing catch up and eventually tied it with 3 minutes left in the game. In the end, they were unable to capture the lead and the Wesmen walked away with the win.
Bacarius Dinkins stepped up tonight with 21 points, 5 rebounds and 2 steals. Wais Mohamed followed with 17 points, 6 rebounds and Mor Menashe contributed 11 points and 7 assists.
"We will learn from this weekend and start preparing for our next games." – Coach Furtado