Thunderwolves VS York Lions
November 26, 2016
8:00 pm - 10:00 pm
Thunder Bay
LU Fieldhouse
Thunderwolves
York Lions
79
75
Game Review
The Lakehead men's basketball team took down York University 79-75 tonight at the Thunderdome in their last regular season game of the 2016 year.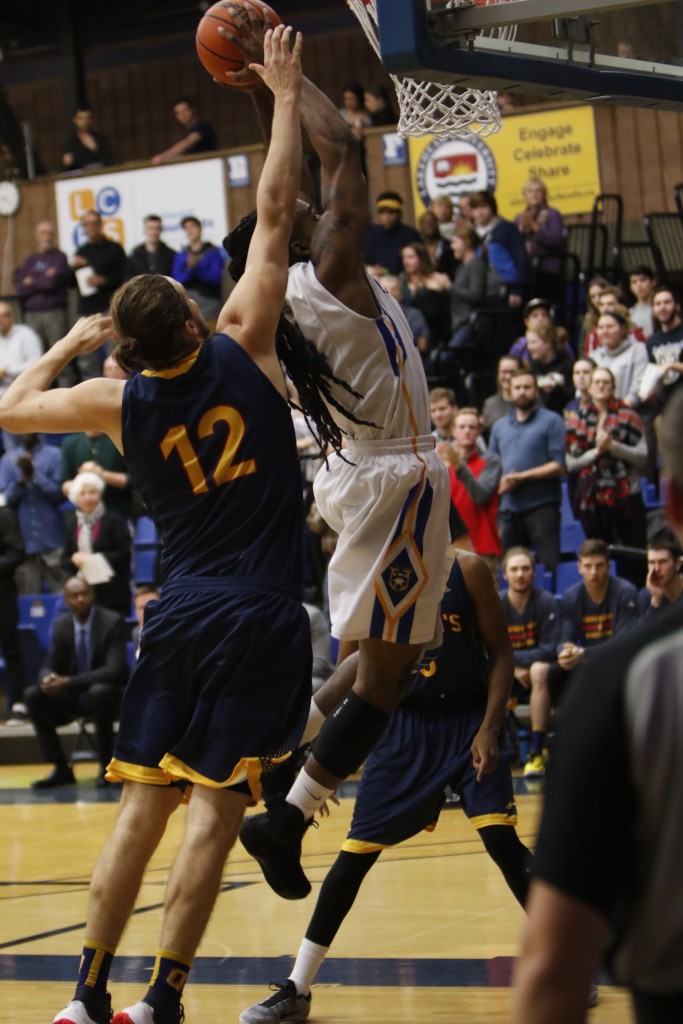 Lakehead started the game with a 6-0 deficit but quickly turned it around tying the game, 13-13, nearing the end of the first quarter. After a three by York, Bacarius Dinkins hit a jump shot, putting the 'Wolves trailing by only 1 at the end of the first, 16-15.
York quickly pulled ahead in the second but Lakehead persevered and bounced back taking the lead. Mor Menashe hit a big 3 at the end of the second that put his team up 42-37 at the half.
The 'Wolves and Lions were back and forth for the majority of the third quarter until the last 2 minutes where Lakehead began to take over. Henry Tan hit a huge 3, just inside the half court line, at the buzzer putting the 'Wolves up 63-56 going into the fourth.
Lakehead carried the momentum into the fourth going up 11 in the first few minutes. York brought it back within 3 but was unable to surpass the 'Wolves.
Lakehead took the well-deserved win 79-75.
Kache Kopec was the leading scorer for the 'Wolves tonight with 27 points, hitting 6 threes throughout the game. Bacarius Dinkins had 23 points, 6 rebounds and Henry Tan had 11 points, 12 assists.
"I'm really happy for our guys. They've been battling all year and have been in some close games. To play as hard as they did tonight after last night says a lot about their character." – Coach Furtado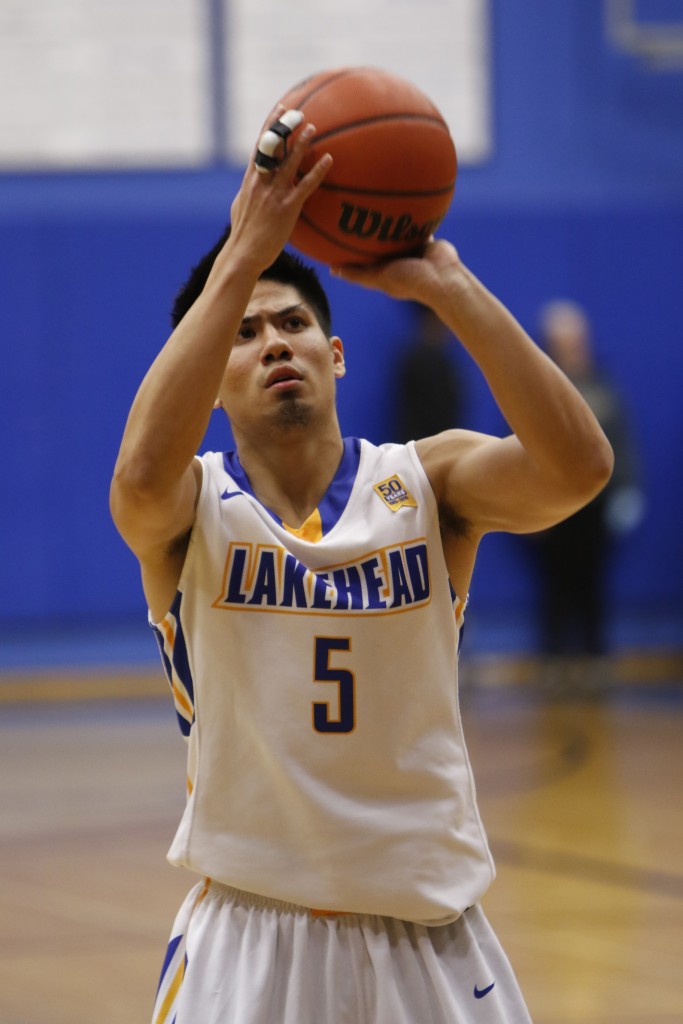 The Thunderwolves will now take a break until after Christmas where they will play at the Wesmen Classic in Winnipeg on December 28-30. The next regular season games for the Thunderwolves will be January 6, 2017 where they will play on the road at Ryerson.