Thunderwolves VS
February 26, 2017
8:00 am - 5:00 pm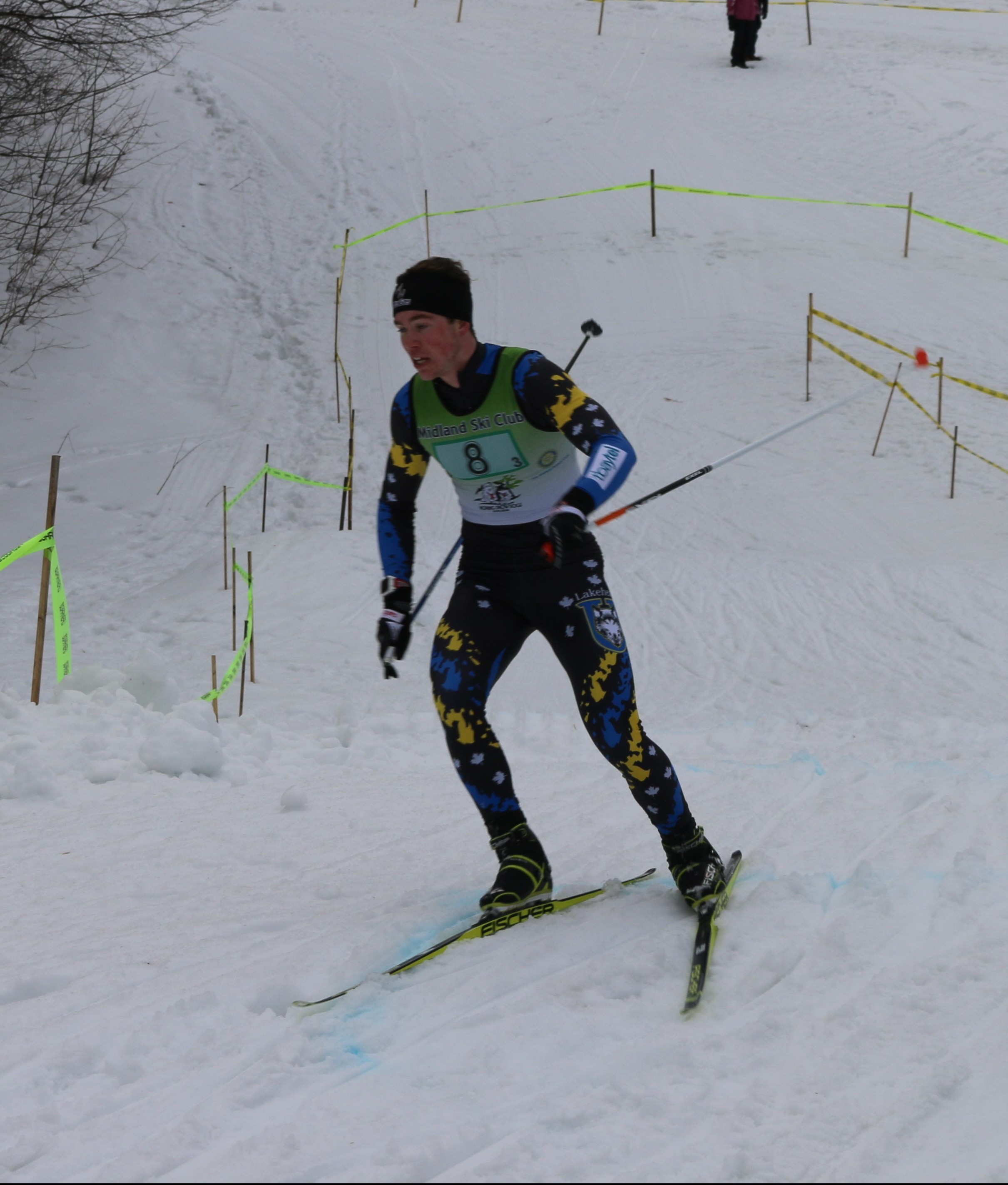 Game Review
The Lakehead Nordic Ski teams competed in the OUA Nordic Ski Championships this weekend in Midland, Ont. The Thunderwolves claimed silver on both the men's and women's side.
Lakehead skiers Jen Jackson and Gavin Shields were at the top of the podium after Day 1 of the championships, both winning gold in their events.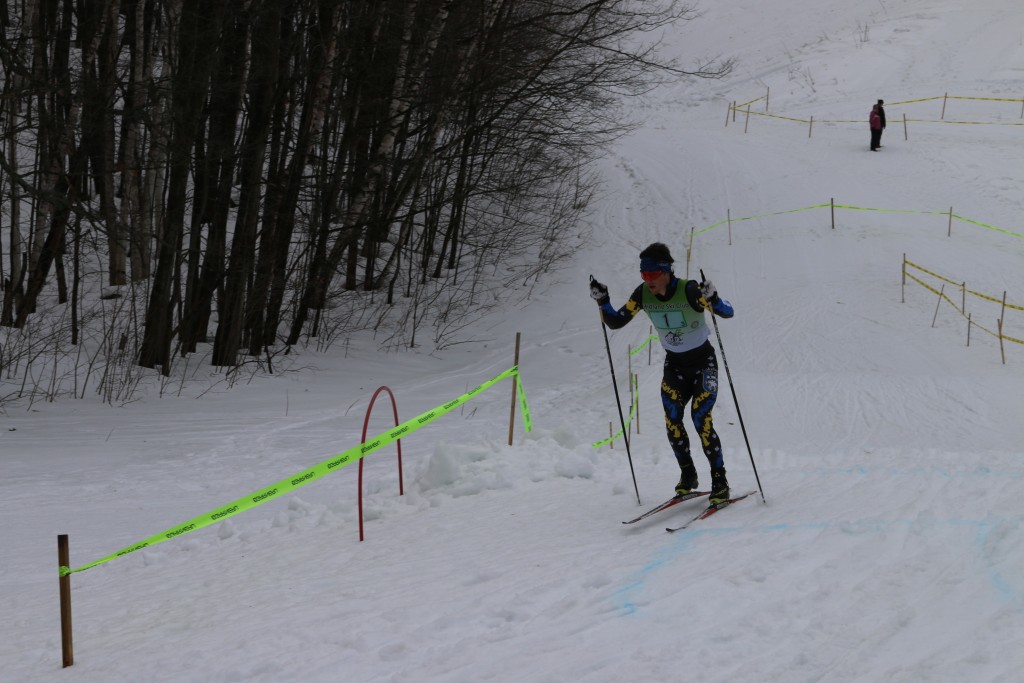 The Thunderwolves also walked away with gold on both the men's and women's side in the 3 x 3 km Free Relay.
Gavin Shields swept gold in the 10k free and relay disciplines, along side Jennifer Jackson who was perfect in the individual and relay in the women's races.
The women's team had solidified their silver medal going into the final races, however the mens side was very close with only 1 point separating Carleton and Lakehead. Despite Shields big wins, Carleton had some important finished further down the line that pushed them on top of the podium.  Carletons Kirkham edged out Lakehead's Noah Thompson for third, Pomeroy finished one spot ahead of Lakehead's Geoffrey Way-Nee for 6th, and Howard captured an 8th place finish over a pair of Thunderwolves. Those three results, coupled with Ravens finishing 11th through 13th, was enough to put the Ravens on top and snatch the championship away from the Thunderwolves.
Noah Thompson, Gavin Shields and Noah Taylor all were named OUA men's Nordic Skiing All-stars as well as Jen Jackson, Makaila Hudson and Erika Mihell on the women's side.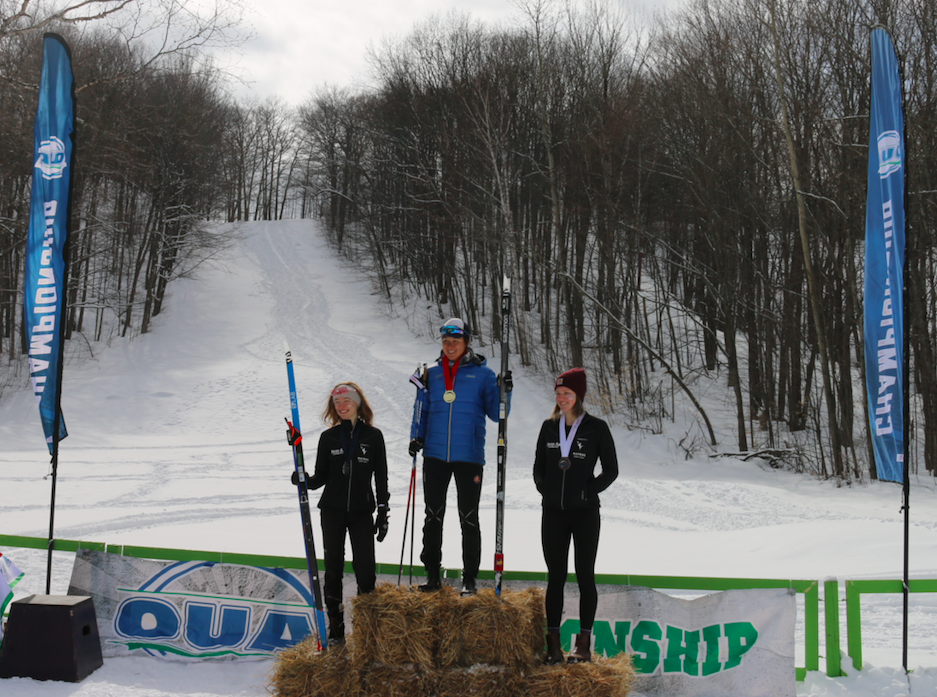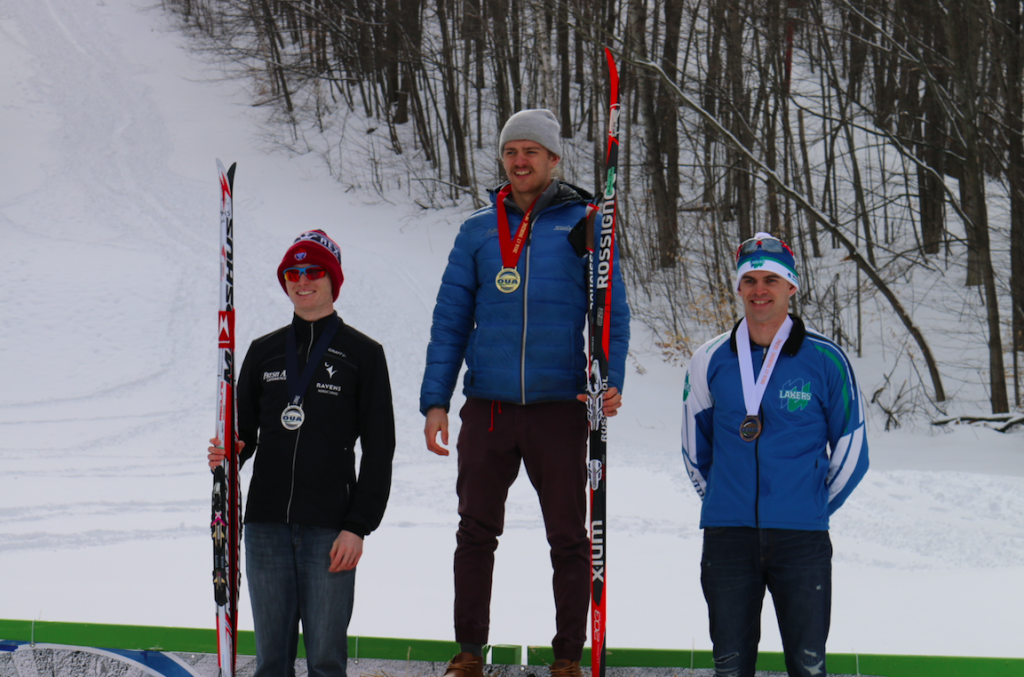 Full Results here 
Women's 5km freestyle – interval start
Friday, Feb. 24
Gold – Jennifer Jackson (Lakehead) – 13:52.1 
Silver – Zoë Williams (Carleton) – 14:59.0
Bronze – Shelby Dickey (Nipissing) – 15:19.8
Men's 10km freestyle – interval start
Friday, Feb. 24
Gold – Gavin Shields (Lakehead) – 26:00.8     
Silver – Noah Thompson (Lakehead) – 26:41.5
Bronze – Aidan Kirkham (Carleton) – 27:09.3
Women's team 3x3km relay
Saturday, Feb. 25
Gold – Lakehead (Mihell, Hudson, Jackson) – 33:18.4    
Silver – Carleton (Evans, Jones, Williams) – 34:02.8
Bronze – Carleton (Maclean, Stowe, McClure) – 35:02.5
 
Men's team 3x3km relay
Saturday, Feb. 25
Gold – Lakehead (Way-Nee, Thompson, Shields) – 26:58.1       
Silver – Carleton (Weller, Van Walraven, Pomeroy) – 27:30.2
Bronze – Carleton (Ward, Howard, Kirkham) – 27:55.6
 
Women's 10km classic – mass start
Sunday, Feb. 26
Gold – Jennifer Jackson (Lakehead)  
Silver – Zoë Williams (Carleton)
Bronze – Megan Evans (Carleton)
Men's 15km classic – mass start
Sunday, Feb. 26
Gold – Noah Thompson (Lakehead)   
Silver – Kayden Sim (Nipissing)
Bronze – Aidan Kirkham (Carleton)
 
Women's final team results
Gold – Carleton Ravens
Silver – Lakehead Thunderwolves
Bronze – Guelph Gryphons
4. Laurentian Voyageurs
5. Queen's Gaels
6. Nipissing Lakers
7. Toronto Varsity Blues
8. Waterloo Warriors
Men's final team results
Gold – Carleton Ravens
Silver – Lakehead Thunderwolves
Bronze – Nipissing Lakers
4. Laurentian Voyageurs
5. Queen's Gaels
6. Guelph Gryphons
7. Waterloo Warriors
8. Toronto Varsity Blues
 
OUA Coach of the year
Colin Rhodes – Waterloo
OUA Women's Nordic Skiing All-stars
Jennifer Jackson – Lakehead
Zoe Williams – Carleton
Megan Evans – Carleton
Maggie McClure – Carleton
Makaila Hudson – Lakehead
Emily Jones – Carleton
Erika Mihell – Lakehead
Isabelle Maclean – Carleton
Shelby Dickey – Nipissing
Alyssa Stowe – Carleton
 
OUA Men's Nordic Skiing All-stars
Noah Thompson – Lakehead
Gavin Shields – Lakehead
Aidan Kirkham – Carleton
Jordan Cascagnette – Nipissing
Carrington Pomeroy – Carleton
Kayden Sim – Nipissing
Chris Weller – Carleton
Colin Ward – Carleton
Noah Taylor – Lakehead
Patrick Van Walraven – Carleton