Thunderwolves VS Nipissing
October 7, 2016
11:53 am - 5:00 pm
Thunderwolves
Nipissing
0 (21, 19, 23)
3 (25, 25, 25)
Game Review
The Lakehead Women's Volleyball was defeated 3-0 (25-21, 25-19, 25-23) today by the Nipissing Universi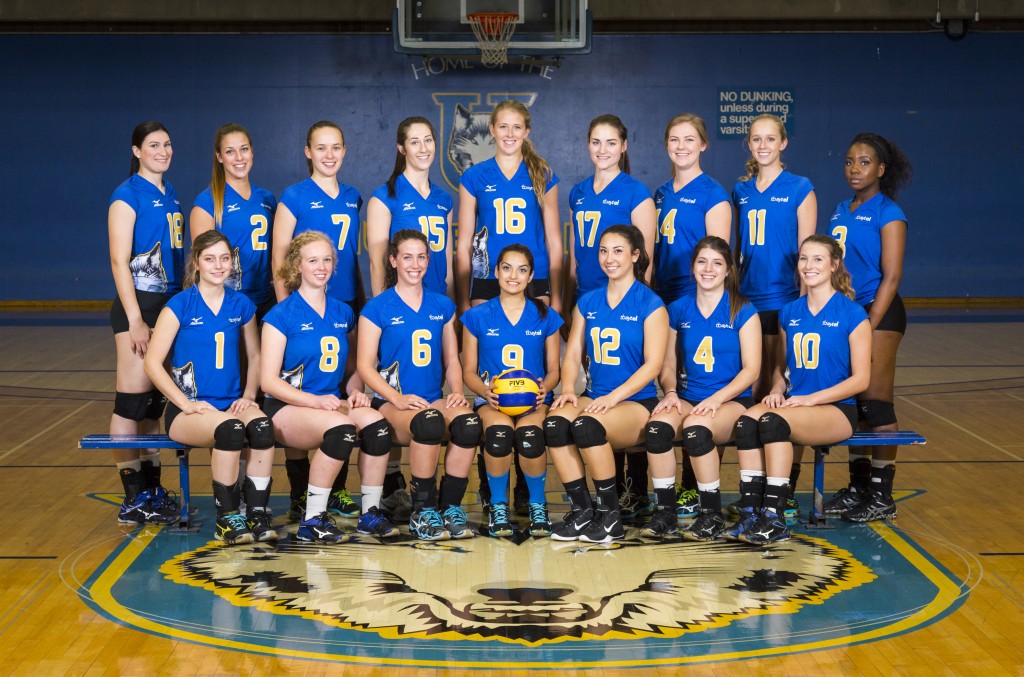 ty Lakers.
Coach Green switched up his starters in hopes to get a new momentum going from the get-go and see what different players can bring in certain positions.
"It was a great chance to play a different group and with some in different spots, we saw a lot of notable qualities", said Coach Green.
With her first start as a libero, freshman Ciara Zarn was able to show case the type of player she can be with 10 digs and 2 assists. Jennifer Hammerton again showed the strong player she can be and had another great game with 8 digs and 27 assists.
The 4th year seniors of the team showed strong and consistent play and made a difference when they were on the court. Sara Potter had 9 kills, 1 block and 5 digs while Kailian Robinson lead the team with 12 kills, 4 digs, 2 aces and 1 block. Olivia Bowman was also a force with 10 kills, 3 aces and 3 digs.
"Of course we want to win, but right now we want the athletes to learn what it takes to work as a team and commit to each other in an unwavering fashion", commented Coach Green. " We need to learn from point to point, and finally find ways to contribute to winning ALL points".
Tomorrow the women will get another chance to compete and play their 3rd game of the weekend against York or RMC at 9:30am.