Thunderwolves VS Guelph Gryphons
February 3, 2017
7:00 pm - 9:00 pm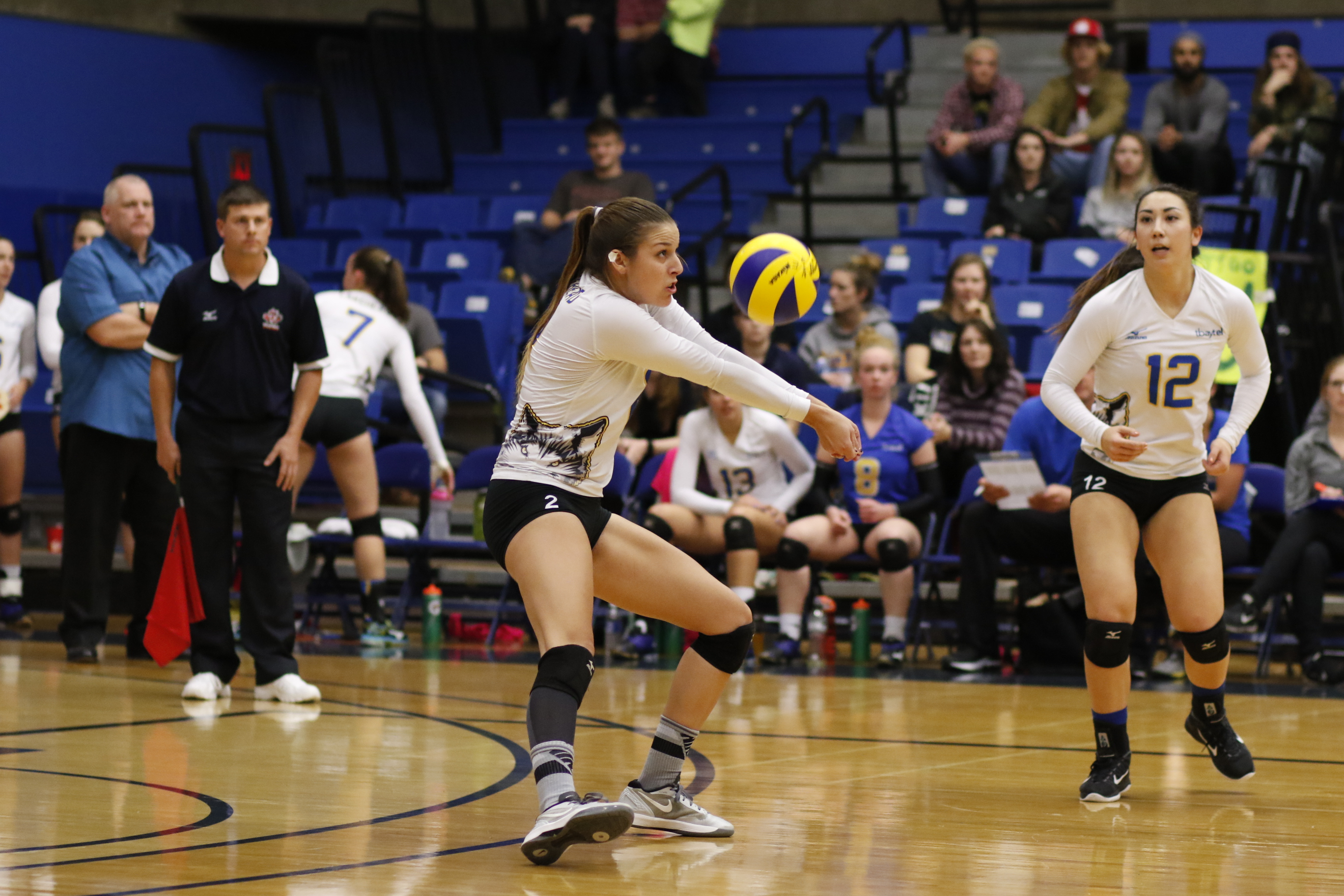 Thunder Bay
LU Fieldhouse
Thunderwolves
Guelph Gryphons
1 (23, 19, 25, 22)
3 (25, 25, 21, 25)
Game Review
The Lakehead women's volleyball team lost to the Guelph Gryphons 3-1 (23-25, 19-25, 25-21, 25-22) tonight in the Thunderdome.
The Thunderwolves battled closely with the Gryphons for both the first and second sets but were unable to take the lead from the Gryphons.
The 'Wolves had great momentum at the beginning of the third set going on a 5-0 run and led at the technical timeout 16-11. The 'Wolves were able to hold on, winning the set 25-21.
Lakehead started the fourth set with a small deficit and soon found themselves down almost 7 points. The 'Wolves fought back bringing it within 3 but Guelph was able to seal the deal winning the last set 25-22.
Coach Green:
"Tonight was a good match. Strong play and no real surprises and some good volleyball. Guelph is physical, the kind of team we love playing with. We have so much respect for them and we had many good chances tonight to execute. We faltered at key times in our focus but of all things, when it really counted, we broke away from our plans. As well at key times we wavered in our execution – growing pains."
Jen Hammerton had 35 assists tonight as well Cecile Tshibungu had 6 kills, 9 digs. Kailan Robinson was a dominant force tonight once again for the Thunderwolves.
"On the positive side, we saw Kailan develop her leadership role physically again. She has really turned the corner as a consistent volleyball player. She had 28 points with 22 kills, 4 blocks and 2 aces – an AMAZING night of volleyball for her tonight. Hammerton is growing as a setter, and when she gets it, she will be successful. That position requires time. I have to say our undersized middles did a great job blocking tonight and they were all over the sets, and that happens because serving was strong. We will reload and go after it again tomorrow night." – Coach Green
The 'Wolves will face the Gryphons once again tomorrow at 7:00pm in the Thunderdome for their Think Pink game where they will raise money for breast cancer.
Webcast will be available via OUA TV
Weekend Schedule
Saturday, Feb 4 vs. Guelph @ C.J. Sanders Fieldhouse
7:00pm – Women (Think Pink)