Thunderwolves VS McMaster
November 11, 2016
7:00 pm - 9:00 pm
Thunder Bay
LU Fieldhouse
Thunderwolves
McMaster
1 (18, 25, 15, 10)
3 (25, 17, 25, 25)
Game Review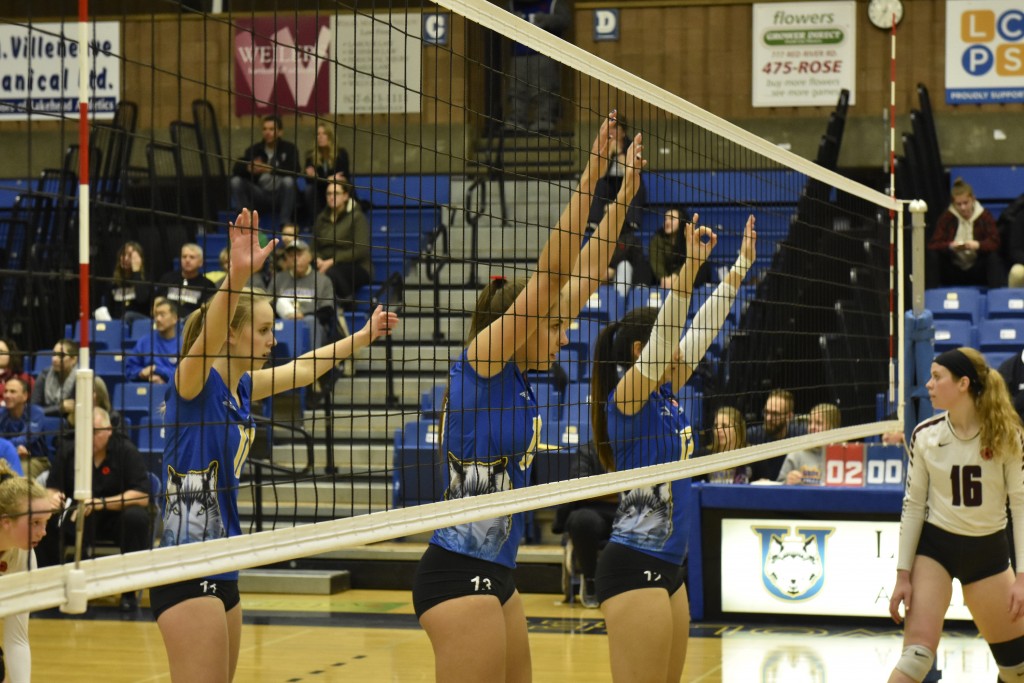 The Lakehead women's volleyball team (0-5) came up short tonight  3-1 (18-25, 25-17, 15-25, 10-25) in their home opener against the McMaster University Marauders (4-0).
"The girls played a strong positive and unified game tonight."-Coach Green
The Thunderwolves came out excited to play their first home game of the 2016/2017 season. They stuck with McMaster for the majority of the set and fought hard but the 'Wolves came up short 25-18.
Lakehead fought back in the second set with high energy, winning it 25-17 and tying the game at 1-1.
During the third and fourth sets, the 'Wolves continued to battle but were unable to match up to McMasters consistent play.
"We saw what we knew we would see but in the end, we just could not sustain the power at the end of the rally", commented Coach Green after the game. "We have to do a better job serving tomorrow-way too many errors."
Kailan Robinson had 15 kills, 12 digs and 2 blocks tonight and Leah Mousseau had 11 kills, 2 aces and 12 digs. Jennifer Hammerton put up 31 assists and 8 digs.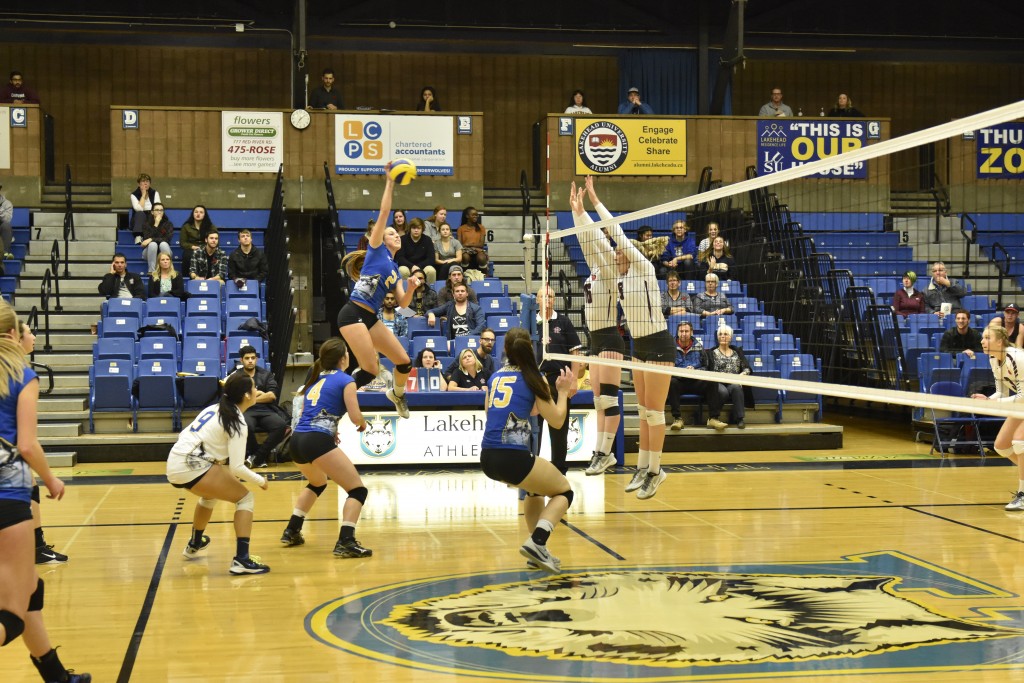 "McMaster has great technical style. They are a tough opponent and their consistency is the tough part of attacking them." – Coach Green
Marauder Rebecca Steckle and Aleks Arsovic had 11 kills each and Caitlin Genovy had 34 assists.
"We want to be tough but we have to be efficient. I am proud of these girls for what they worked on tonight and I hope they can make themselves proud of how hard they work again. We are close to the consistent fun, exciting model we discuss every day" – Coach Green
The Thunderwolves will take on McMaster again tomorrow at 7:00pm in the Thunderdome.
Webcast available via OUA TV