Thunderwolves VS McMaster
November 12, 2016
7:00 pm - 9:00 pm
Thunder Bay
LU Fieldhouse
Thunderwolves
McMaster
0 ( 15, 8,13)
3 (25, 25, 25,)
Game Review
The Lakehead women's volleyball team (0-6) lost 3-0 (25-15, 25-8, 25-13) to the McMaster University Marauders (5-0) tonight.
"There is a reason McMaster is ranked top 5 in Canada, You saw poise, power and precision. They made corrections to their game from last night and they showed focus and concentration." – Coach Green
As a top team in the country, McMasters consistency and skill showed tonight with Joanna Jedrzejewska and Rebecca Steckle both having 8 kills each and Caitlin Genovy with 31 assists.
"On the other side, we did not respond to their a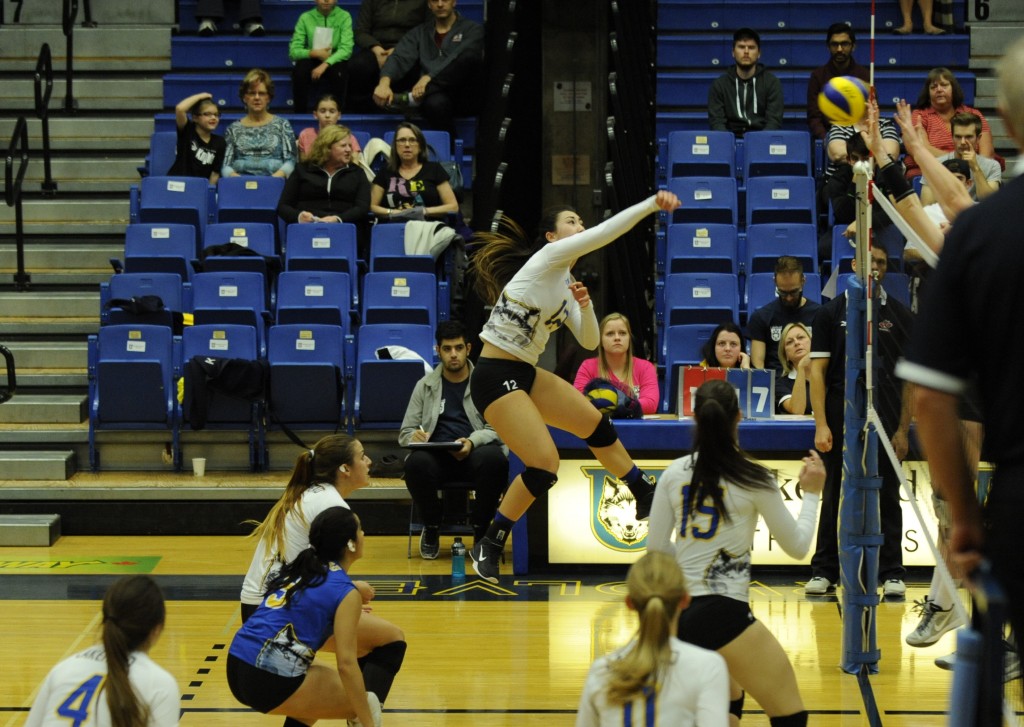 ggression and did not do what worked the night before; attack and be aggressive", commented Coach Green after the game. "McMaster raised their game and we did not respond".
Thunderwolves' Leah Mousseau was strong tonight with 11 kills, 5 digs and Kailan Robinson had 5 kills, 10 digs.
"It was a great weekend for Leah Mousseau. She has found a way to shine in all aspects of her game. She has developed a leadership demeanour."- Coach Green
The Thunderwolves are back on the road next weekend as they travel to London, ON to take on the University of Western Ontario.
"Back at it Monday to get ready for Western"