Thunderwolves VS McMaster Marauders
January 26, 2018
7:00 pm - 9:00 pm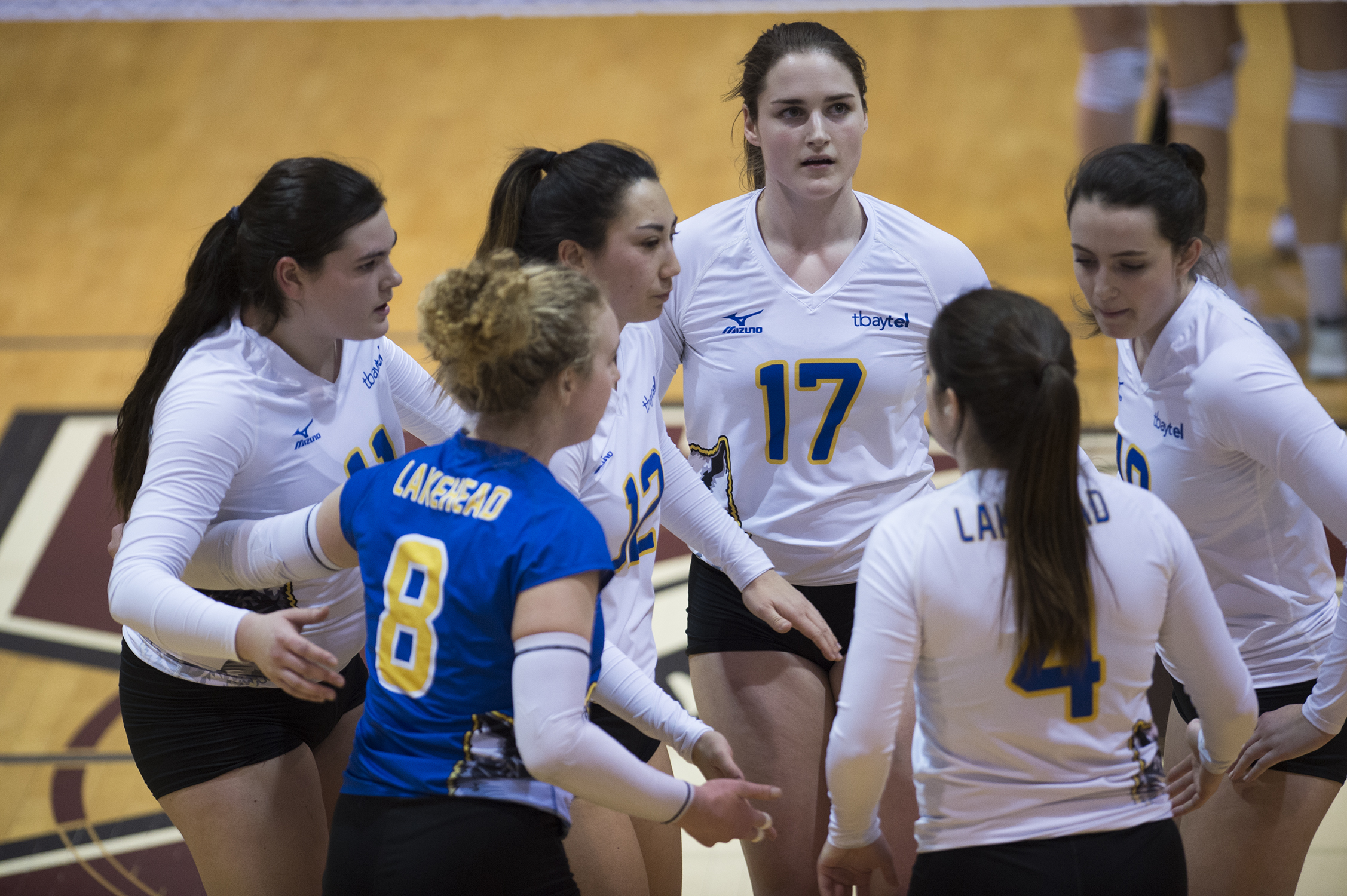 Thunderwolves
McMaster Marauders
00
03
Game Review
The Lakehead women's volleyball team (3-10) lost 3-0 (25-15, 25-7, 25-23) to the U SPORTS #6 ranked McMaster Marauders (11-1) tonight.
McMaster had a quick lead on the Thunderwolves from the beginning of the first set, and carried on to win 25-15. The Wolves faced some passing problems and errors in the second as they lost 25-7.
Lakehead found their composure in the third, and were determined not to give up without a fight.
The Wolves went on a five point run nearing the end of the third, tying it up at 20 after two kills from Leah Mousseau but McMaster took the final two points, winning the match 3-0.
"The plan as all plans go was dead on. McMaster did exactly what we knew they would do. Again, in the end you have to execute the plan. We struggled with a few aspects and combine that with a lack of concentration on what we individually have to do is a recipe for disaster against a team like McMaster. Time to get back at video and discuss focus to be ready for tomorrow." – Coach Chris Green
The team takes on McMaster again tomorrow at 7:00pm and it will also be streamed live on OUA.tv.
Weekend Schedule
Saturday, January 27 @ Burridge Gymnasium
7:00pm – vs. McMaster
Sunday, January 28 @ Guelph Gryphons Athletic Centre
12:00pm – vs. Guelph
Photo Credit: Richard Zazulak