Thunderwolves VS Queen's Gaels
November 18, 2017
7:00 pm - 9:00 pm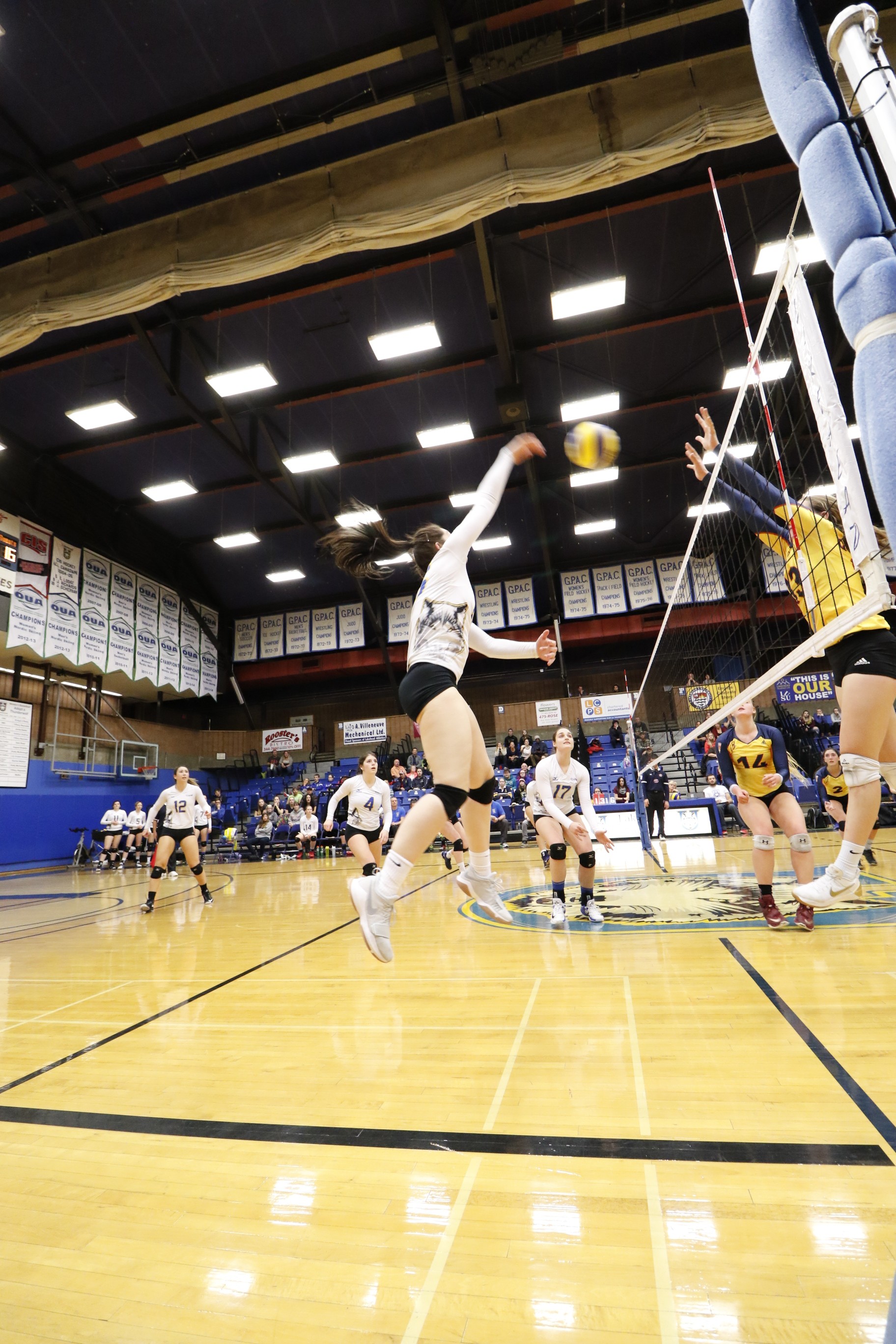 Thunder Bay
LU Fieldhouse
Thunderwolves
Queen's Gaels
00
03
Game Review
The Lakehead women's volleyball team (3-4) lost to the Queen's Gaels (5-1) in three sets (26-24, 25-20, 25-18) tonight.
It was an exciting first set in the Thunderdome as both teams came out eager for the win. Queen's went on a small 4 point run nearing the end of the set, but the Thunderwolves came back with a huge kill by Leah Mousseau who tied it up at 19-19. Both teams continued to go point for point until Queen's took the last two points off a service error and a kill winning the first set 26-24.
Lakehead and Queen's continued their strong play into the second set. Queen's led 16-15 at the technical timeout and after some good rallies, the Gaels had a short lead and took the set 25-20.
Queen's opened the third set with a quick 8-2 lead and pushed the game open as the set went on. The Wolves brought it close but were unable to get it done as Queens won the final set 25-18
"We had a miss opportunity tonight. In the end, we just could not capitalize on the many free balls and digs we made happen. Unfortunately, we just had an off night." – Coach Chris Green
Ciara Zarn had a great night defensively with 21 digs. Leah Mousseau asserted herself as a leader with 14 kills, 8 digs and 1 block and ace.
Rheanna Geisel had 11 kills and again looks to be succeeding at her new position of left side.
The Thunderwolves next games will be in the New Year on January 12, 13 and 14 at Guelph and Waterloo.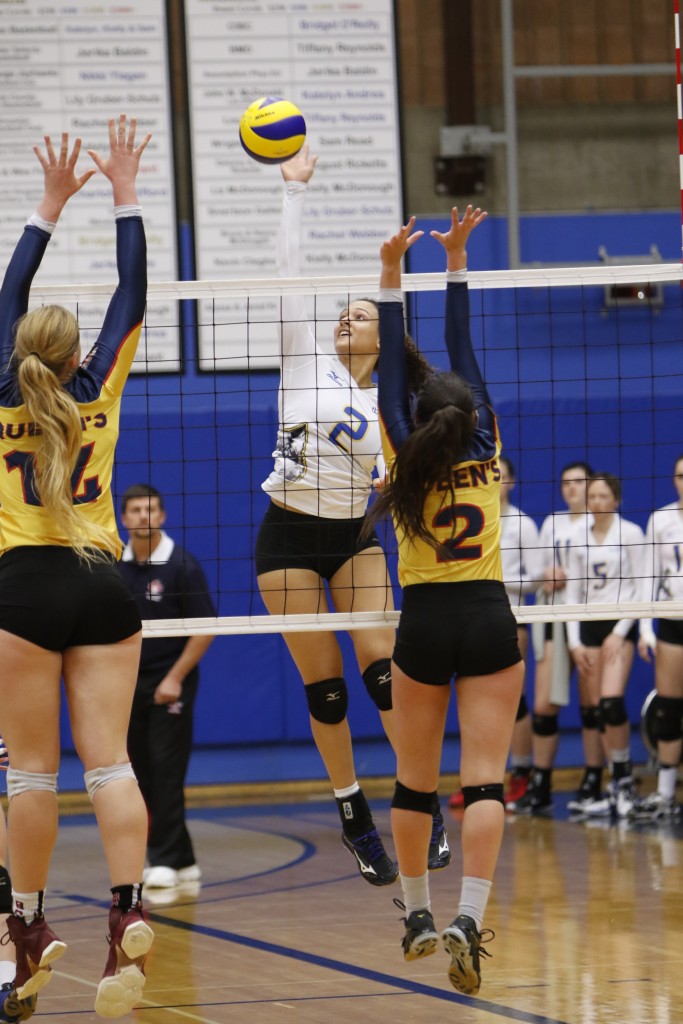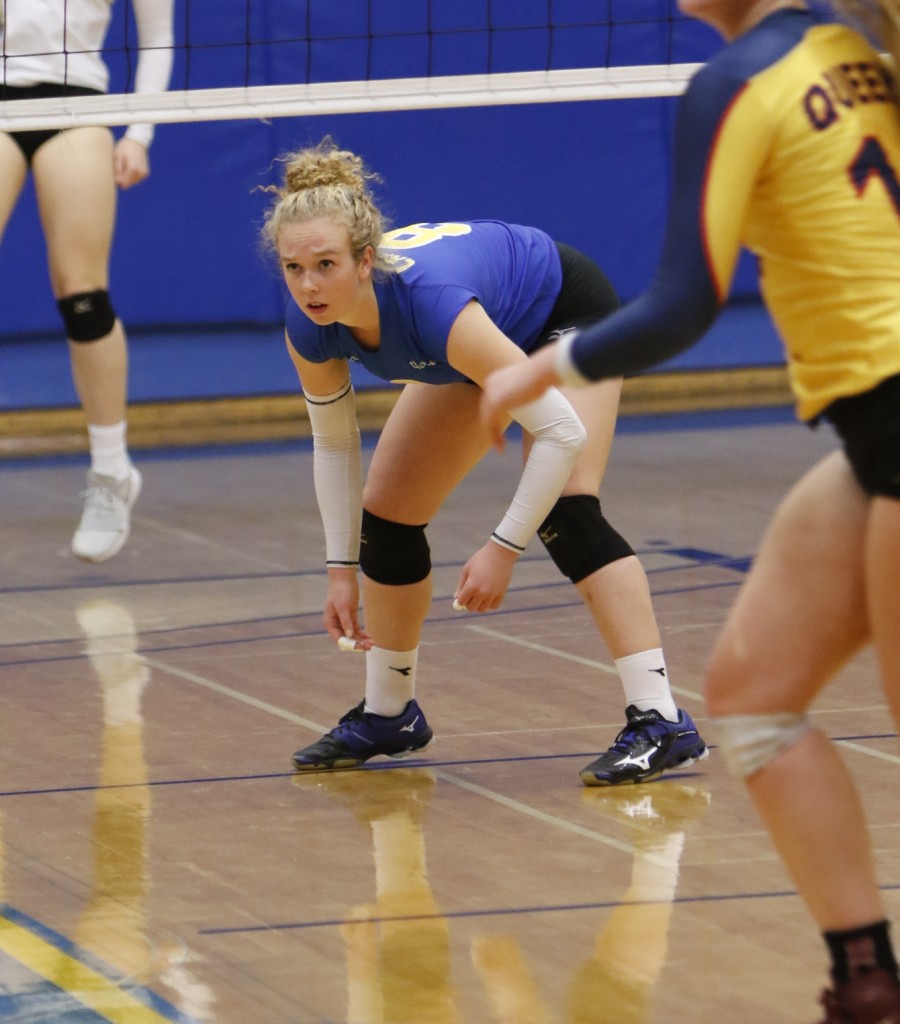 Photo credit: Superior Images – Jarron Childs