Thunderwolves VS RMC
November 17, 2017
7:00 pm - 9:00 pm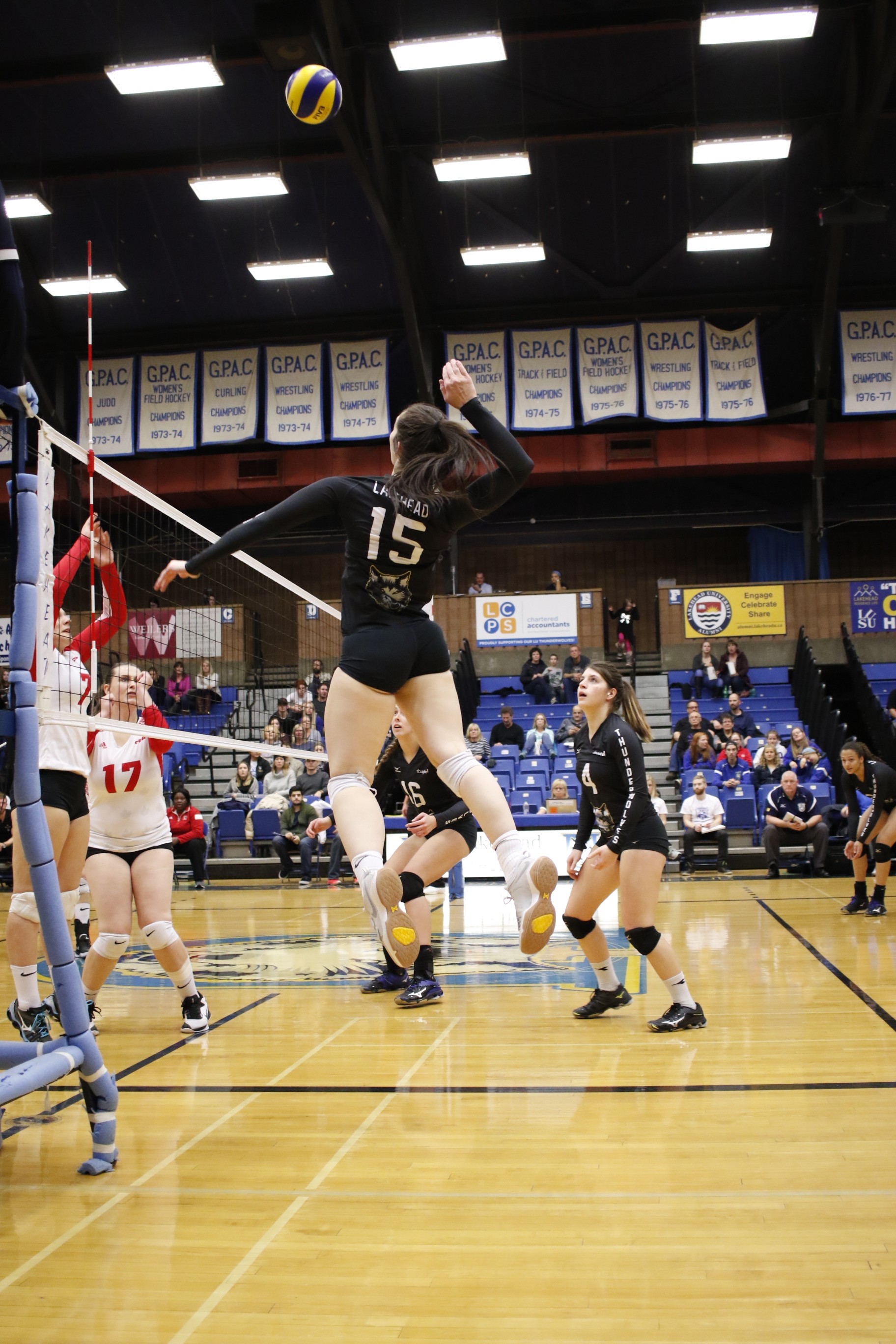 Thunder Bay
LU Fieldhouse
Game Review
The Lakehead women's volleyball team (3-3) took down RMC (1-6) tonight in the Thunderdome in three straight sets (25-15, 25-19, 26-24).
"The Thunderwolves did a solid job preparing for tonight's game and were on par with their plan and execution", said Coach Green after the game.
Lakehead started the first set with a 11-5 lead and didn't look back as they took the first set 25-15.
The Thunderwolves continued their tough play in the second set, winning 25-19.
RMC pushed back in the third, getting a lead right off the bat (10-4). Lakehead persevered and bounced back in an exciting set to win 26-24.
Coach Green:
"Jen Hammerton did an awesome job of distributing the ball and other than a few runs on serve receive, we were very happy with the teams focus. The comeback in the 3rd set to twice eliminate a 6 point deficit was promising. These young ladies are realizing if they battle for each point, they can make good things happen."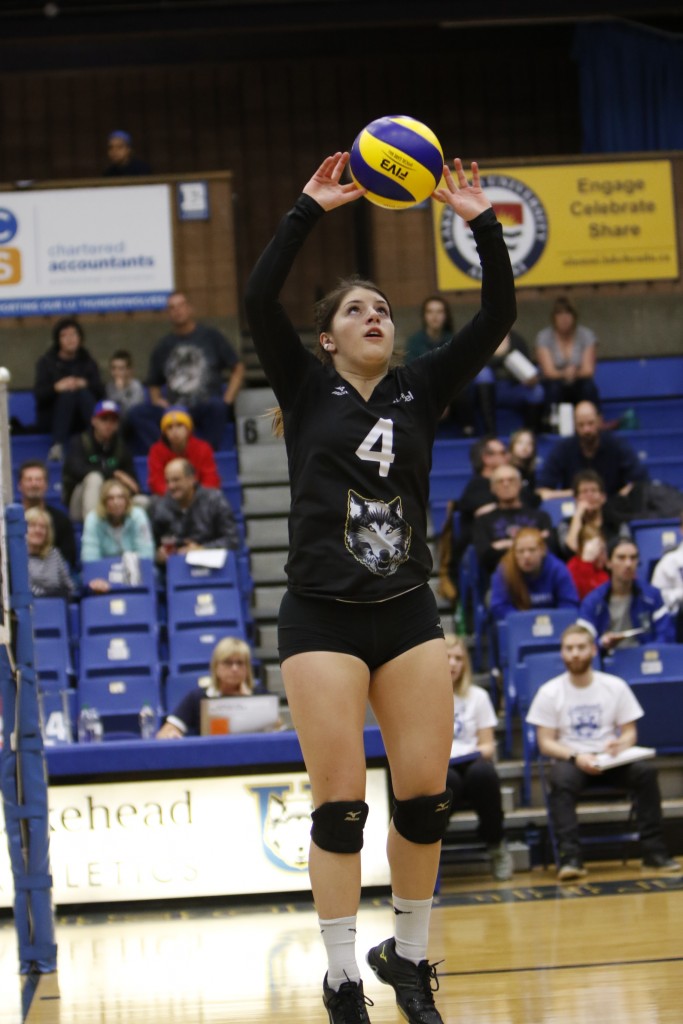 Hammerton finished the night with 30 total assists. Rheanna Geisel had 9 kills, 4 aces and Leah Mousseau had 11 kills, 16 digs.
Lakehead will now face Queen's (4-1) at 7:00pm tomorrow in the Thunderdome.
Weekend Schedule
Saturday, November 18 @ C.J. Sanders Fieldhouse
7:00pm – vs Queen's
Games will be broadcasted via OUA.tv
Photo credit: Superior Images – Jarron Childs