Thunderwolves VS Toronto Varsity Blues
January 14, 2017
2:00 pm - 4:00 pm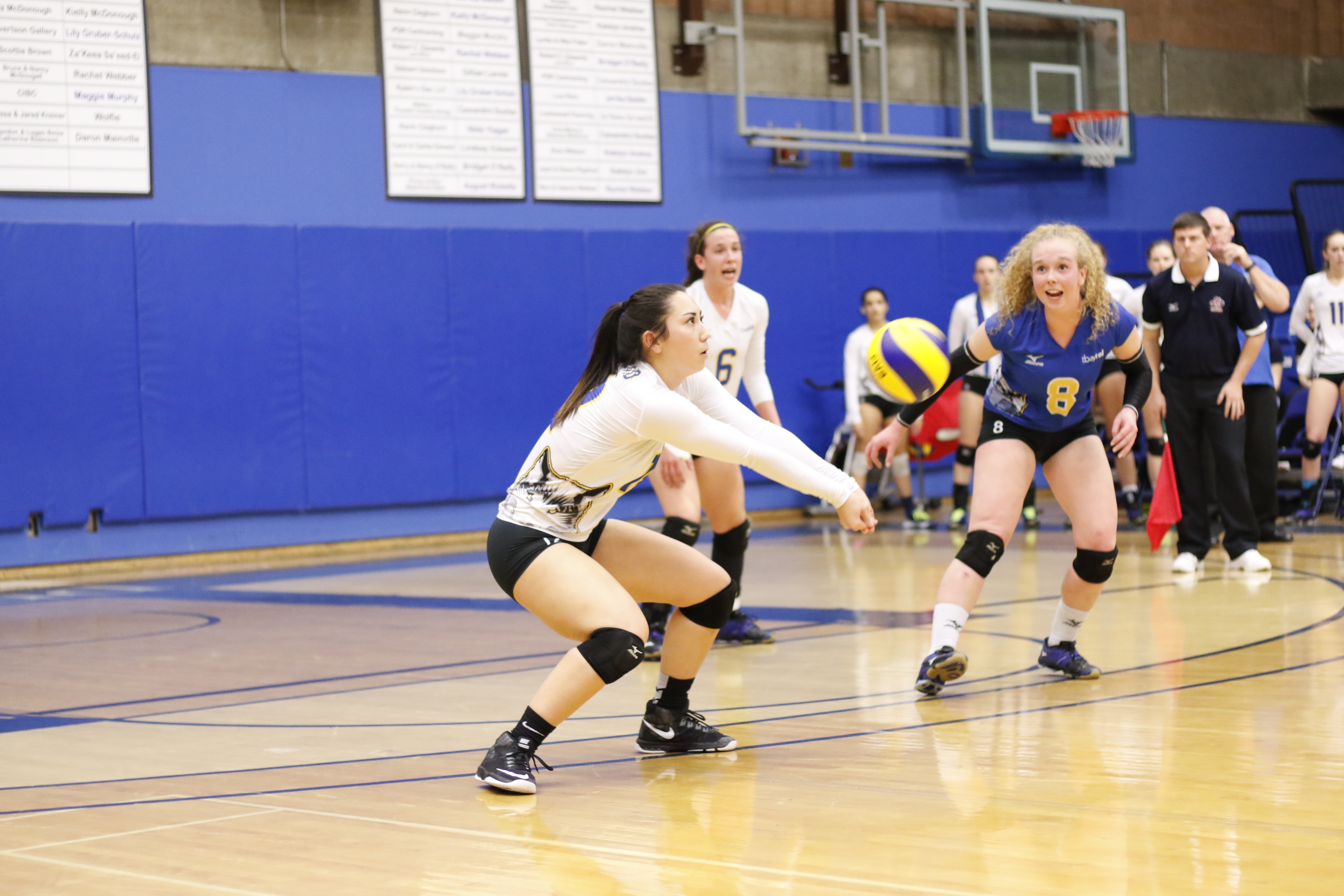 Thunder Bay
LU Fieldhouse
Thunderwolves
Toronto Varsity Blues
0 (14, 27, 20)
3 (25, 29, 25)
Game Review
The Lakehead women's volleyball team fell to the #2 Toronto Varsity Blues this afternoon, 3-0 (25-14, 29-27, 25-20).
"As coaches we looked at a game that we had time to prepare for, and I think if you ask the players they will tell you we properly prepared. We worked on what we thought their hitters would do. This afternoon, these athletes followed 70% of the game plan and against Toronto that last 30% is Vital."- Coach Green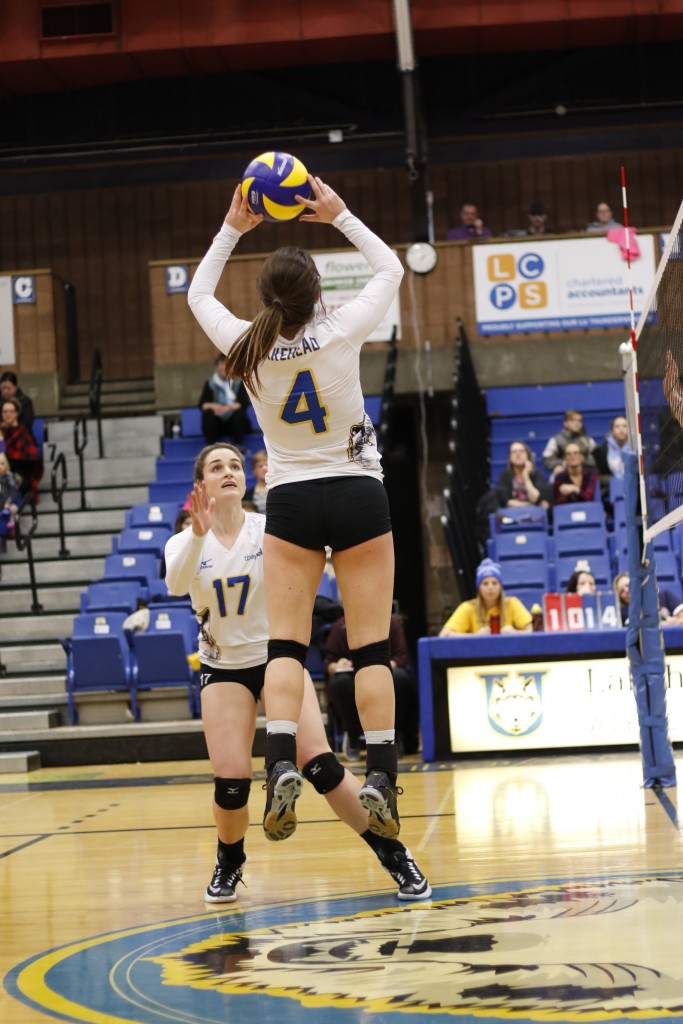 Lakehead was right there with the Blues for the beginning of the first set, but Toronto was able to go on a run and outscored the 'Wolves 25-14.
During the second set, Lakehead showed some fight as they captured a small lead at 24-20. The 'Wolves were unable to finish it off and Toronto fought back, tying it up. The two teams battled back and forth for an exciting 5 points, but the Blues walked away with the 29-27 win.
The Thunderwolves tried to continue their positive play in the third set but were unable to get the lead, losing 25-20.
Coach Green:
"Toronto is good, and as we discussed they make very few errors. We unfortunately missed out at crucial times on tactical serving, serve errors and defence."
"We now see so much to build off of for next weekend. If our athletes can just see what they did well and what they lapsed on, then they will see more success rather than less."
Leah Mousseau had 9 kills with 30 digs. Ciara Zarn had 39 digs and Jen Hammerton gave 22 assists.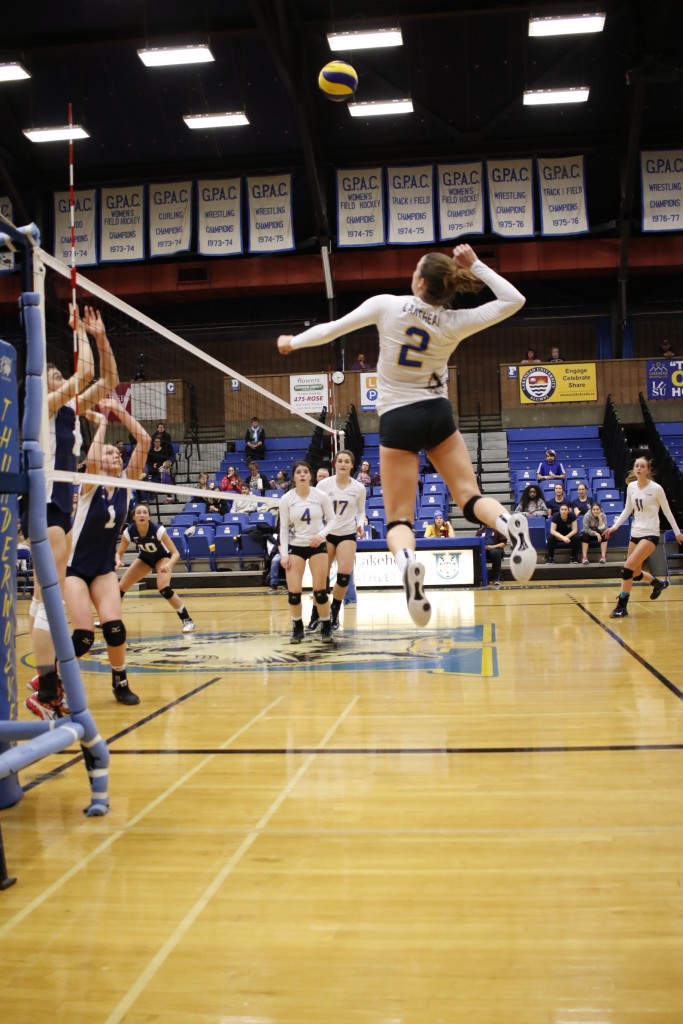 "We though Jessica Korchak served very well, and Jen Hammerton ran a steady
offence. In the end, passing broke down at crucial times. The girls will get back in and work hard to prepare for Waterloo next weekend."- Coach Green
The Thunderwolves will play at home again next weekend in a double header against Waterloo.