Thunderwolves VS Windsor Lancers
November 3, 2017
7:00 pm - 9:00 pm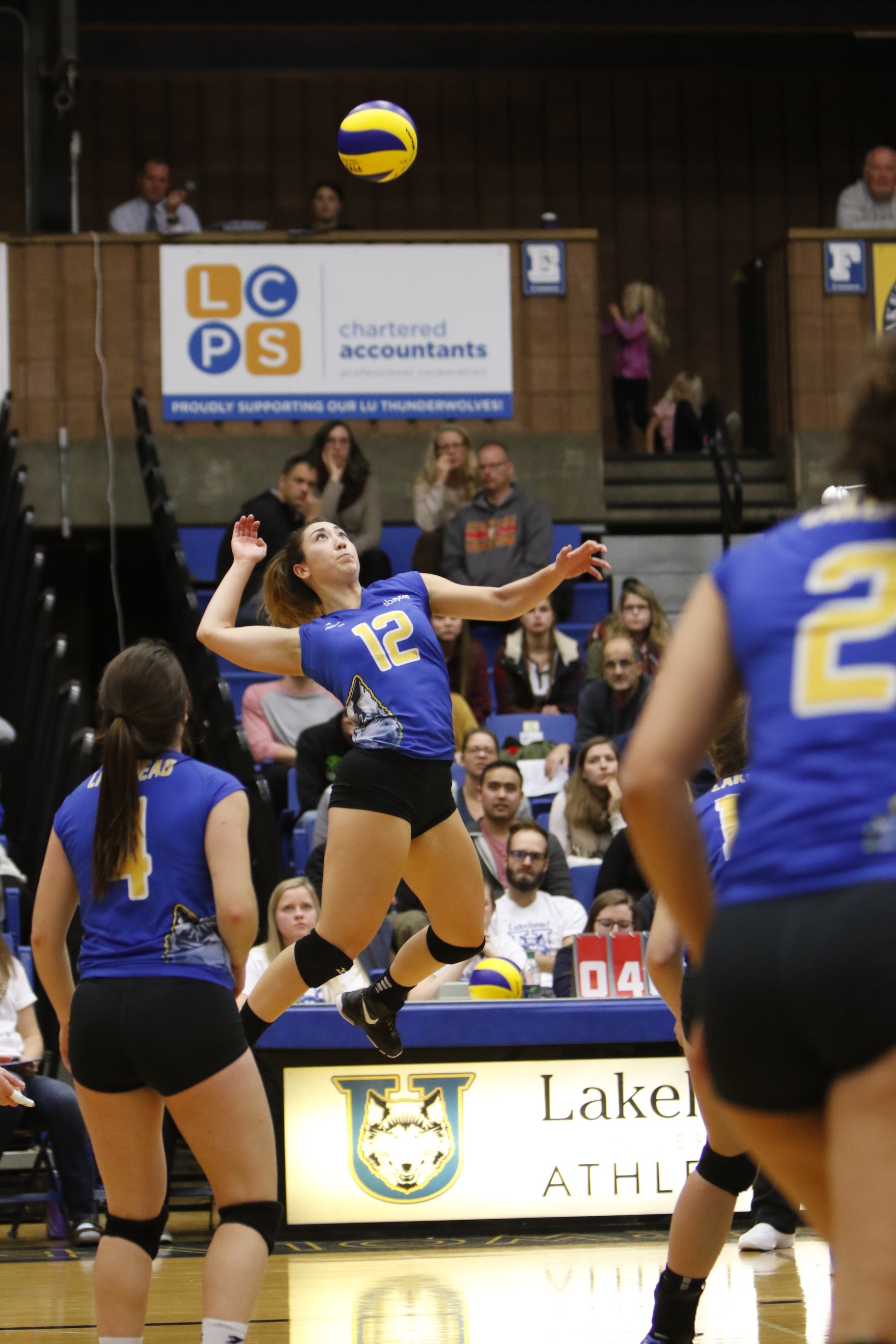 Thunder Bay
LU Fieldhouse
Thunderwolves
Windsor Lancers
2
3
Game Review
The Lakehead women's volleyball team lost 3-2 (25-13, 25-22, 22-25, 16-25, 11-15) to the Windsor Lancers tonight in the Thunderdome.
The Thunderwolves started the first set ready to play, winning 25-13.
Windsor stepped up their game in the second set and the two teams went back and forth up until the technical time-out with LU leading 16-15. Lakehead went on a 7 point run after the timeout and although the Lancers did not give up, Lakehead took the last point winning the set 25-22.
The Lancers opened the third set with a 7-4 lead but the Thunderwolves came back with a huge block by middle Christie Lowe tying up the game at 9-9. The Wolves kept it close but the Lancers took the third set 25-22.
Windsors strong play persisted in the fourth as they earned a convincing 25-16 win. Lakehead bounced back in the final set as both teams were tied 9-9 in a close match up but Windsor took a small lead and ultimately won the set 15-11.
Coach Chris Green:
"Tough game with so many highs and lows. I think both teams did a great job attacking each other in so many tactical ways. In the end, we played safe as the situation required us to continue being aggressive. We took the foot off the gas and in doing so passed on a great opportunity to have a successful night. We will reload, and bring the same plans to the table tomorrow hopefully with a different result."
Meghan Routier had 14 kills and Ciara Zarn finished with 16 digs tonight along with Leah Mousseau and Rheanna Geisel having 11 kills each.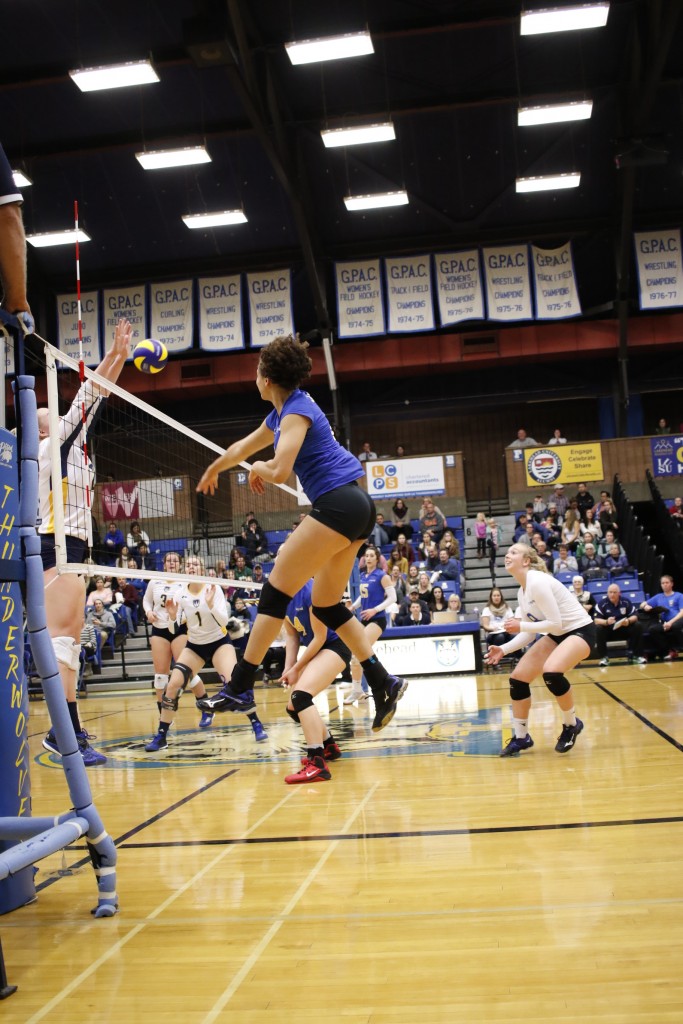 The Thunderwolves will rematch the Lancers tomorrow at 7pm in the Thunderdome.
Saturday, November 4 @ C.J. Sanders Fieldhouse
7:00pm – vs. Windsor