Thunderwolves VS Waterloo Warriors
January 20, 2017
7:00 pm - 9:00 pm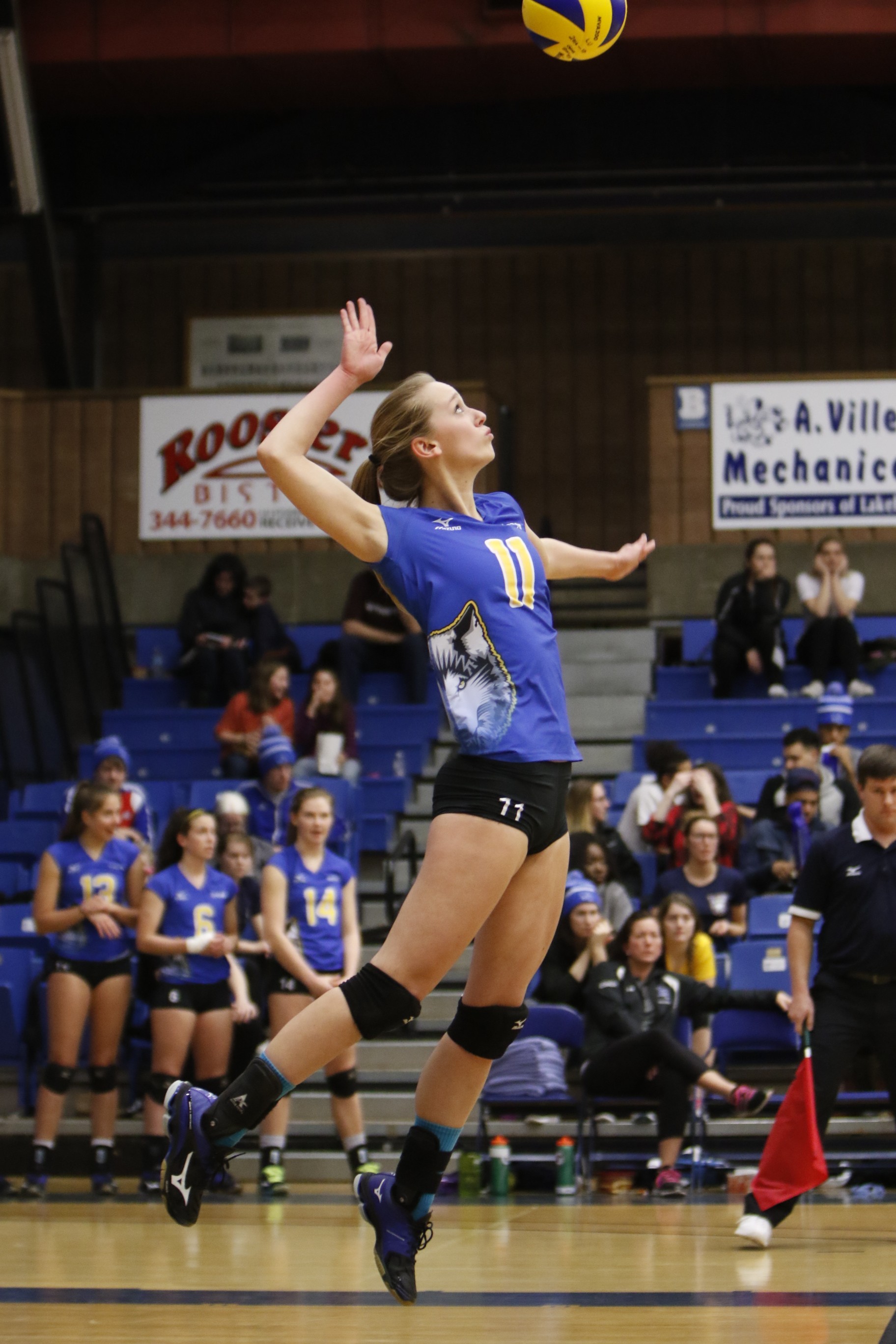 Thunder Bay
LU Fieldhouse
Thunderwolves
Waterloo Warriors
3 (22, 25, 25, 25)
1 (25, 21, 17, 22)
Game Review
The Lakehead women's volleyball team beat the Waterloo Warriors 3-1 (22-25, 25-21, 25-17, 25-22) tonight in the Thunderdome.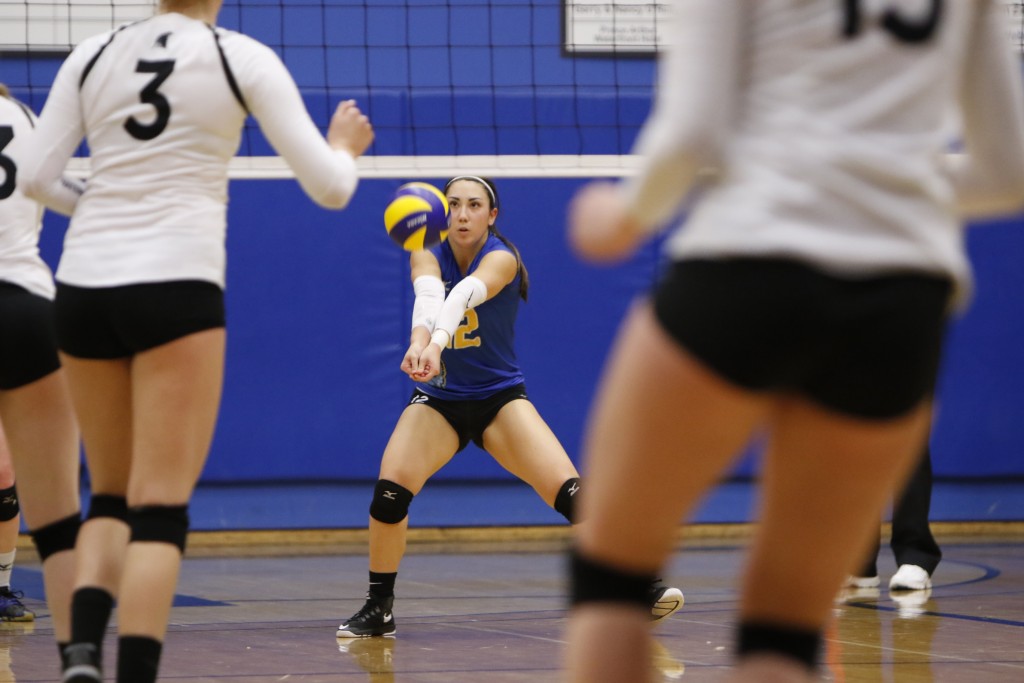 "Proud of the girls tonight. They worked hard all week,  prepping for Waterloo and started with a bang. They were absolutely on par then started to lose concentration as Waterloo started to move things. So after the first set and 1 bad passing run, we were able to find our rhythm again" –Coach Green
After losing a tight first set, 25-22, the 'Wolves started the second set down 5. Lakehead found their groove and made a great 10-point swing to take the lead. The Warriors fought back but the 'Wolves took the set 25-21.
The 'Wolves continued to dominate in the third and fourth sets. Lakehead's energy was high and they were able to capitalize on Waterloos mistakes. The Thunderwolves had multiple players who were on point with their kills and played smart to finish off the third and fourth sets with a win.
Jennifer Hammerton had 37 assists and Ciara Zarn had 10 digs.
Coach Green:
"I think with Leah, Kailan and Olivia racking up 15, 12 and 14 kills respectively, they led the offence. Olivia was strong on right side, ran a fast attack that kept Waterloo off a bit. Too many serve errors tonight again and timely errors. We also left too many attacks on the board plus play continues, we have to refine. We have to be tougher tomorrow!"
The Thunderwolves will face the Warriors again tomorrow at 7:00pm in the Thunderdome.
Webcast will be available via OUA TV
Saturday, Jan 21 vs. Waterloo @ C.J. Sanders Fieldhouse
7:00pm – Women