Freshman sprinters represent Thunderwolves at U SPORTS Championships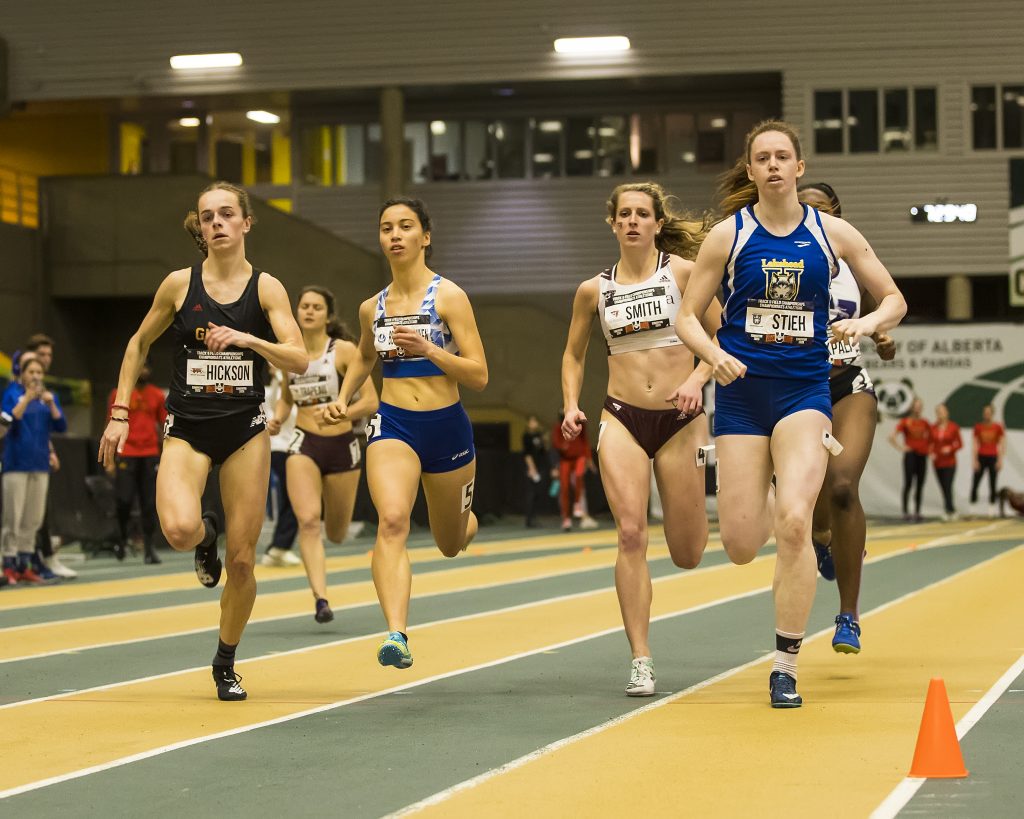 Lakehead sprinters Amy Stieh and Niko Dowhos represented the Thunderwolves at the Track and Field U SPORTS Championships this past weekend in Edmonton, AB.
"Fantastic results this weekend. For Niko and Amy to make finals at the National Championships in their first year is great," said head coach Kip Sigsworth.
"I look forward to seeing what they can do over their time at Lakehead."
After finishing third in the men's 60m at the OUA Championship, Dowhos ran a 9.61 in the U SPORTS men's 60m qualifier to earn a spot in the finals where he ran a 6.89 to finish sixth.
Stieh started her weekend by qualifying for the U SPORTS women's 600m and 300m finals. She went on to finish seventh in the women's 300 with a time of 39:72 and seventh in the women's 600 with a time of 1:32:84.
"I am beyond thankful for being able to compete at U SPORTS as a first-year athlete. This opportunity was made real with all credit to Joe and the time he spent coaching the sprinters on and off the track," said the freshman sprinter.
"Being able to compete at U SPORTS pushed me and Niko to great results, through both the best competition and amazing people present. I left that track excited for the outdoor season, and eager for what I will be able to bring to U SPORTS next year."