Testimonials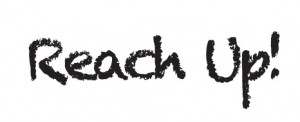 "Thank you to the Calgary Foundation Daryl K. Seaman Canadian Hockey Fund for supporting a great program that allowed me to connect with University student athletes in my community." – Youth from Bearskin Lake First Nation
"The Reach Up! program was incredibly organized, engag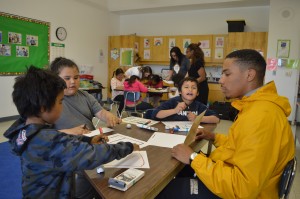 ing, and flexible! All things necessary in order to be successful at implementing programs for First Nation communities." – Teacher at Michikan Lake School in Bearskin Lake First Nation.
"My time at Bearskin Lake has been fantastic and I am really happy to have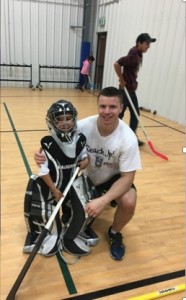 gone. This trip was a learning experience as I was able to learn more about the culture and lifestyle of the people of Bearskin Lake." – Kareem Poonah, Orillia soccer player
"The collaboration between Reach Up! and the Lac Seul Community Activator was a good-working relationship. Lac Seul would be delighted to have them back in the community for more s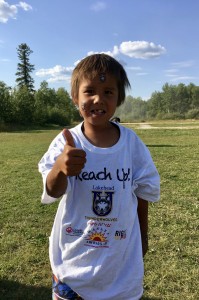 ports and recreation activities and training." Reina Foster, Community Activator, Lac Seul
"When I mentioned the Reach Up! program I had many teachers eager to volunteer to be on the ice and help at the arena. The students enjoyed interacting with the athletes and many of th em asked when the Thunderwolves would be coming back." – Principal Maija Lamminmaki, Wunnumin Lake
"The two days of activities for both staff and students meant a great deal to us and the Lakehead staff were incredible at helping the athletes with sports." – Teachers from Pelican Falls First Nation High School.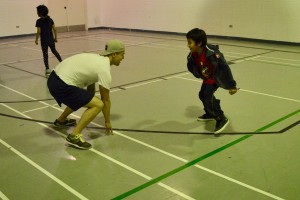 "This Reach Up trip was the first one that I have ever been on. Everywhere we went the smiles and excitement of the youth made the trip really worth it but brought together the positive side of sport." – Hayden Gorman, Nordic Skiing
"I had such a fun time connecting with the youth in Pikangikum First Nation. It was great to have the opportunity to just play and laugh with the kids." – Nick Burke, Men's basketball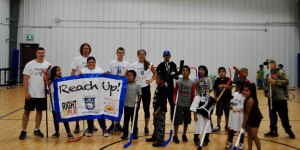 .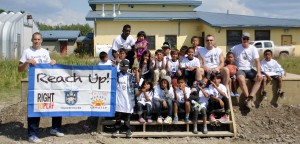 .