Jack Lopes Commits to Lakehead Wrestling
Jack Lopes (Kitchener, ON) is the newest recruit joining the Lakehead University Wrestling team this upcoming fall. Jack attended Grand River Collegiate Institute and is a member of the Waterloo Matmen Wrestling club based in Kitchener, which is also coached by Lakehead Alumni Steve Gross.
Coach Ivan Jagas describes Jack as "one of the Matmen's elite stars over the last four years and was instrumental in the club winning the Canadian National Championships in 2016. Placing forth in his respective category and making some huge sacrifices along the way."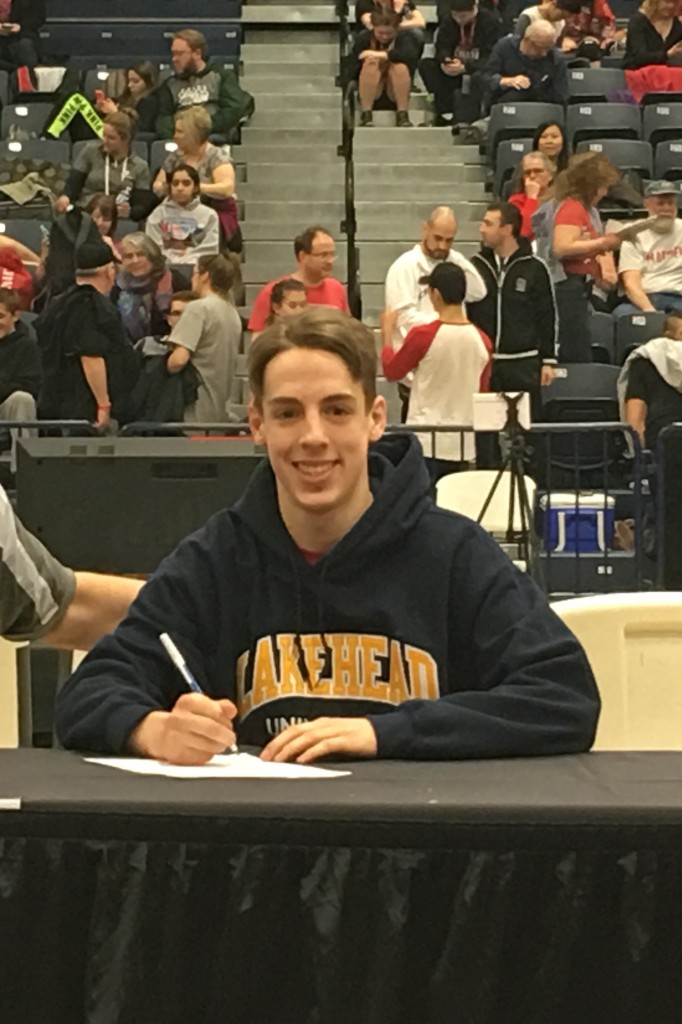 Jack:
"I chose Lakehead is because I love the wrestling program and the small class sizes, and the general friendly nature of the school. When I visited the school everyone made me feel so welcome and like I already belong there. I am so excited to begin my studies and Lakehead and can not wait to start with the Lakehead Thunderwolves wrestling team"
Jack placed third at Provincials in 2016 and fourth at the National Championship. This year, he placed 1st in the WCSSAA (Waterloo County Secondary School Athletic Association) and second in the CWOSSA (Central Western Ontario Secondary Schools Association).
Coach Clayton states, "I am excited to add Jack to the line up, in his campus visit it was clear he fit in very well with the team both on and off the mats".
Jack will be studying in the Psychology Program at Lakehead.