Lakehead brings home two medals from USports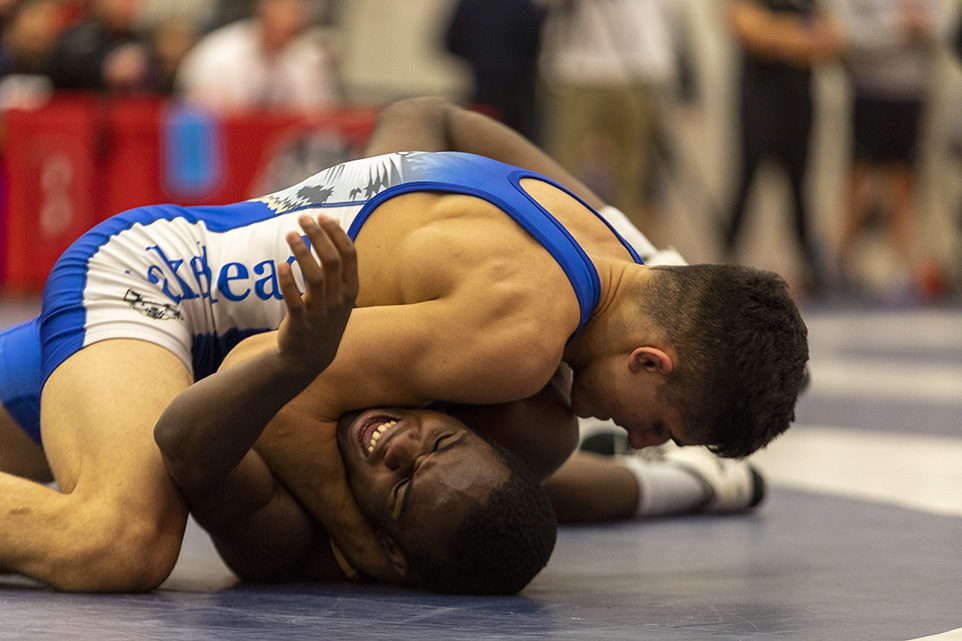 The Lakehead Thunderwolves wrestling team returned home from the 2020 USports Wrestling Championships in St. Catharines, ON with two medals.
The Thunderwolves were led by senior wrestler Marco Palermo who dominated the 61kg weight class and won his third straight USports Championship. 
Palermo won the most matches in the least amount of time in the men's championship, winning four matches while being on the mat for only 10 minutes and 27 seconds and was named a First Team All Canadian.
Leading the Thunderwolves women's team was Madison Clayton who earned a silver medal in the women's 63kg weight class after winning her first three matches by pin. Clayton was also named a Second Team All Canadian.
Thunderwolves 100kg wrestler John Campbell finished the tournament in sixth place but was tied for ninth amongst all male competitors for total technical points recorded and was tied for first in most points scored in a single match. 
As a team Lakehead recorded the fourth most pins with nine. 
The Thunderwolves women's team finished in seventh place with Clayton's silver medal, Kara Nixon (82kg) finishing in fourth, Jess Hong (48kg) in fifth, Klara Patel (72kg) in sixth and Rylie George (51kg) and Riley Tubaro (54kg) both finishing in eighth. 
In addition to Palermo's gold medal, Thunderwolves male competitors Hasan Ercan (54kg), Mike Zale (65kg), Brody Evan (82kg) and John Campbell (100kg) all finished sixth, leading the Lakehead men's team to a ninth place finish.