Lakehead Track & Field Continues to Bolster Depth
Lakehead Track & Field Continues to Bolster Depth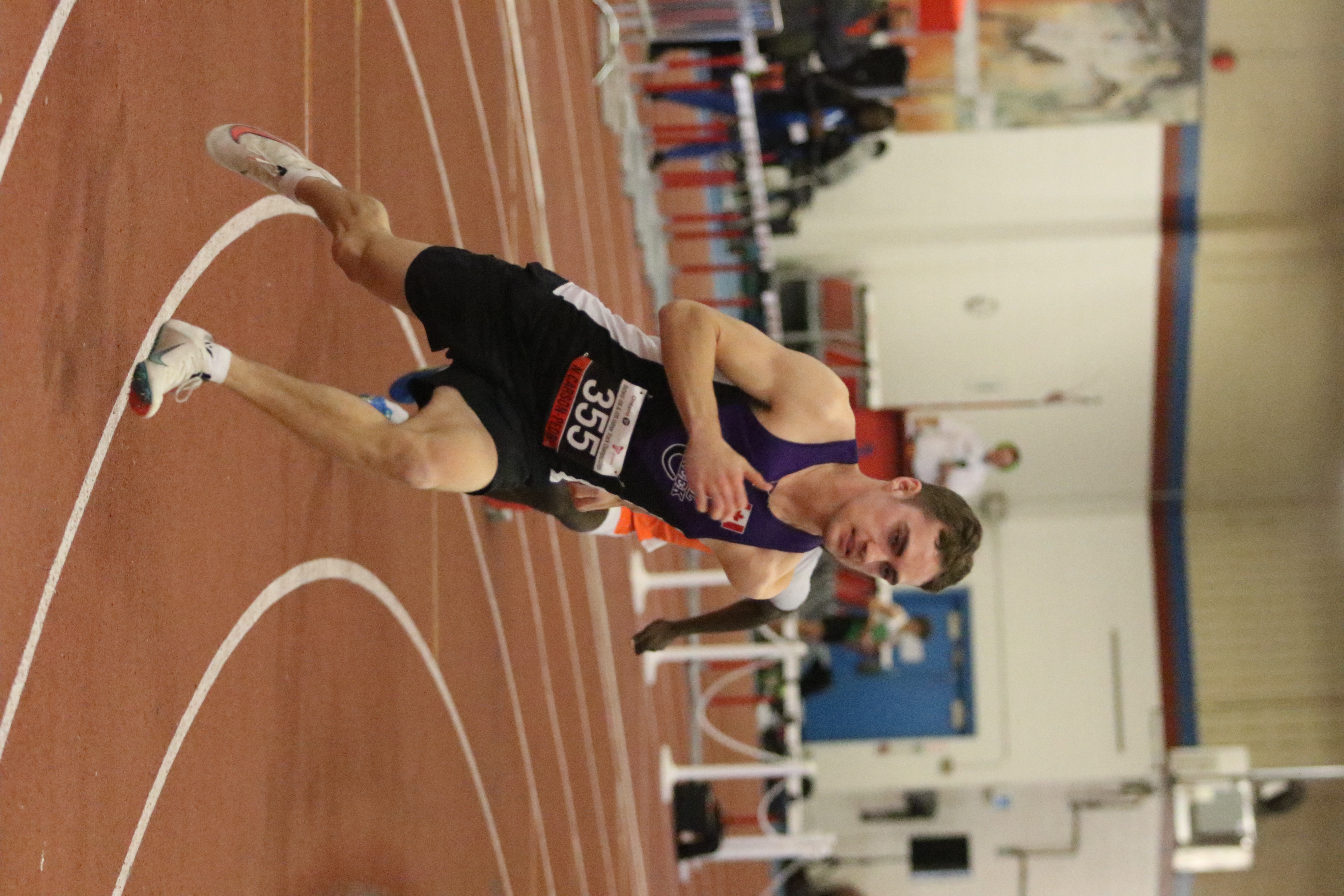 Lakehead Track & Field is pleased to announce the commitment of versatile sprinter, Nicholas Carson-Pedri from Center Dufferin District High School in Shelburne, Ontario. Nich is an honour-roll student who competes in the 100m and 200m events primarily. He will be attending Lakehead University this fall, studying Mechanical Engineering.
"Nich is an excellent athlete who's shown signs of tremendous potential in his limited time in the sport. In this season alone, he's taken off almost half a second off of his 200m time and I'm confident that as he begins his transition to our varsity program, he will continue to improve" said Coach McDonough.
Nich holds personal bests of 11.25 and 23.02 in the 100m and 200m respectively. Most recently, he finished 13th in both events at the U20 Provincial Championships in Toronto this past weekend.
"The reason I chose Lakehead was for its innovative mechanical engineering program and the outstanding track and field team. Lakehead is world-renowned for its Undergraduate programs, being ranked 8th in Canada by McLeans Magazine. Also, I was truly impressed by the professionalism and supportive nature from Coach Joe and Coach Andrew. Meeting them made my final decision easy, and I look forward to learning, training and developing with the Lakehead Track Team in the Fall" said Nich when asked about his decision to attend Lakehead University.
Finally, Coach McDonough said "we can't wait for Nich to begin his career here at Lakehead, he's a model student-athlete with many leadership qualities — coming in, he will be able to contribute immediately to our Championship roster".
Nich also wanted to take a moment and thank all of those who supported him along the way "I would like to give a special thanks to my Mom, Dad and Brother. They supported me through my years training and competing for Laurel Creek. If it weren't for their commitment and dedication I wouldn't be where I am today. I would also like to thank my coach Bruce Glebel. He supported and guided me through my two years with Laurel Creek. He always pushes me further to help me meet my true potential. And finally, I have to thank my biggest fans Nana, Papa and Nonno. They are always there to cheer me on and support me. My success could not have been possible without all these people in my corner."
Welcome to the Thunderwolves family, Nich!