Lakehead Wrestlers find success at the Canada Cup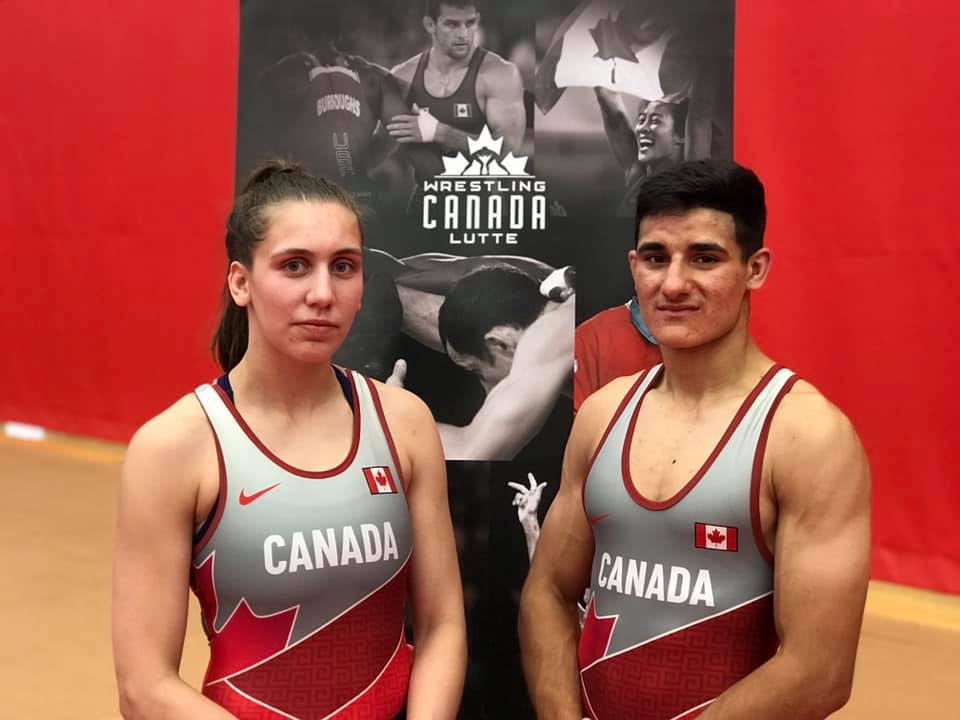 Lakehead wrestlers, Madison Clayton and Marco Palermo, found themselves a spot on the podium at the Canada Cup this past Canada Day weekend.
Clayton and Palermo took to the mats on Sunday, June 30th in Calgary and placed second and third respectively. 
Palermo also took part in the Non-Olympic Senior World Trials on June 29th, where he found himself in a three-way tie for first place but ultimately finished in second.
"In wrestling, if they had personal bests, both athletes would have achieved it," said Lakehead Wrestling's head coach Francis Clayton. 
"Wins and losses are great, but the fact that they were doing things against people they haven't done those things to before shows improvement… Doing things differently than they did in the past. It's good for the program and it's good for them."
Canada Cup results below:
Men FS 65kg
Marco Palermo's place is 3rd 
Quarterfinal – Marco Palermo (Lakehead WC) won by tech fall over Emmanuel Olapade (Dinos WC) 
Semifinal – Daniel Coles (London-Western WC) won by tech fall over Marco Palermo (Lakehead WC) 
Cons. Semi – Marco Palermo (Lakehead WC) won by fall over Gilbert Musonza (Regina Advanced Wrestling Academy) 
3rd Place Match – Marco Palermo (Lakehead WC) won by fall over Songju Han (Republic of Korea) 
Women WW 65kg
Madison Clayton's placed 2nd 
Round 1 – Madison Clayton (Lakehead WC) won by decision over Miki Rowbottom (Dinos WC) 
Round 2 – Breanne Graham (Dinos WC) won by fall over Madison Clayton (Lakehead WC) 
Round 3 – Madison Clayton (Lakehead WC) won by decision over Katie Mulkay (EWC Bears) 
2019 Non-Olympic Senior World Trials Results for Lakehead WC:
Men 61kg
Marco Palermo's placed 2nd
Round 1 – Scott Schiller (Montreal WC) won by decision over Marco Palermo (Lakehead WC) (Dec 8-4)
Round 2 – Marco Palermo (Lakehead WC) won by fall over Cean Bod-Oy (Keystone WC) (Fall 0:40)
Round 3 – Marco Palermo (Lakehead WC) won by decision over Aso Palani (Burnaby Mountain WC) (Dec 12-12)