Lakehead Wrestling Signs Mack Monico
The Lakehead wrestling program is happy to announce the commitment of Mackenzie Monico for the 2017 season. Mack comes from Sault Ste. Marie with multiple accomplishments that will add depth and skill to the wrestling line up. From St. Mary's College, Mack is a talented athlete who has, alongside wrestling, successfully competed in a multitude of OFSAA sports including basketball, soccer and track and field. Mackenzie is a provincial midget AA hockey bronze medallist and has been named Wildcat of the year, chosen by her fellow teammates for her strong teamwork and leadership capabilities.
Macks High School Wrestling Coach, Sergio Campioni, states "to have an athlete so respectful and hard working like Mack walk on the mat and fall in love with this sport has been a coaches dream"
Mackenzie finished 6th at the 2017 OFSAA Wrestling Championship and is a 2 time NOSSA Wrestling Champion. She also placed first at the Mohawk and Guelph/Sarnia invitational tournaments and is a provincial bronze medallist. Mack will now be competing in the Ontario Trials this May for the Canada Summer games.
Coach Clayton and the Thunderwolves wrestling squad are very excited to have Mack commit to Lakehead.
Mack will be taking Business when she attends Lakehead University in the Fall.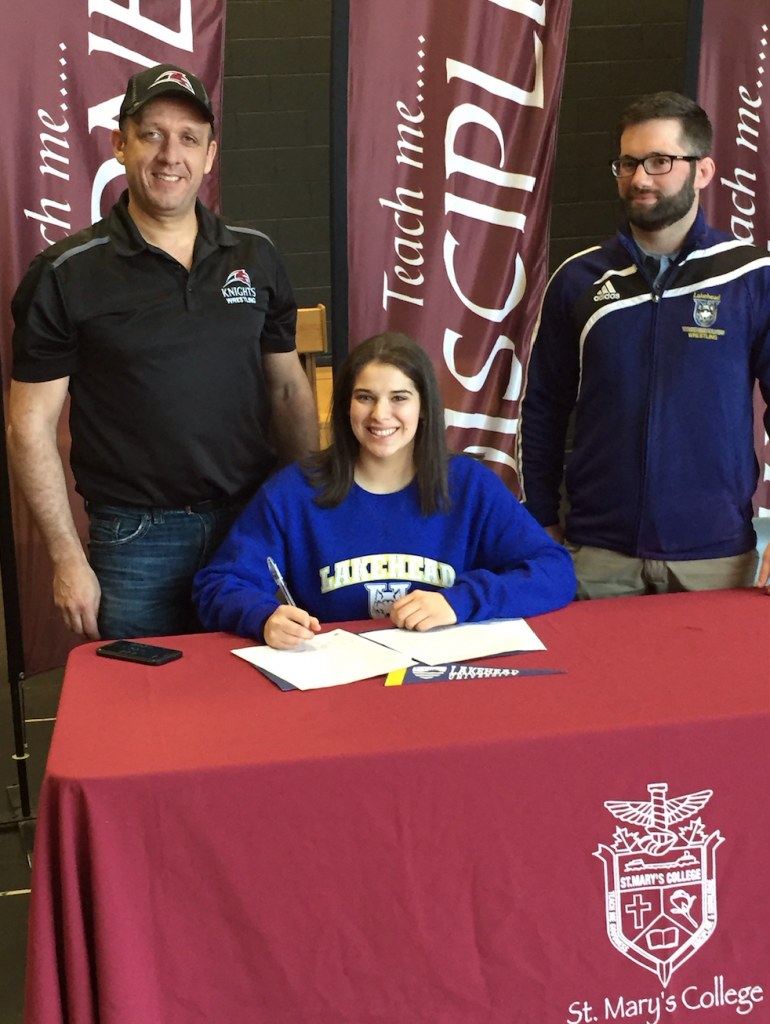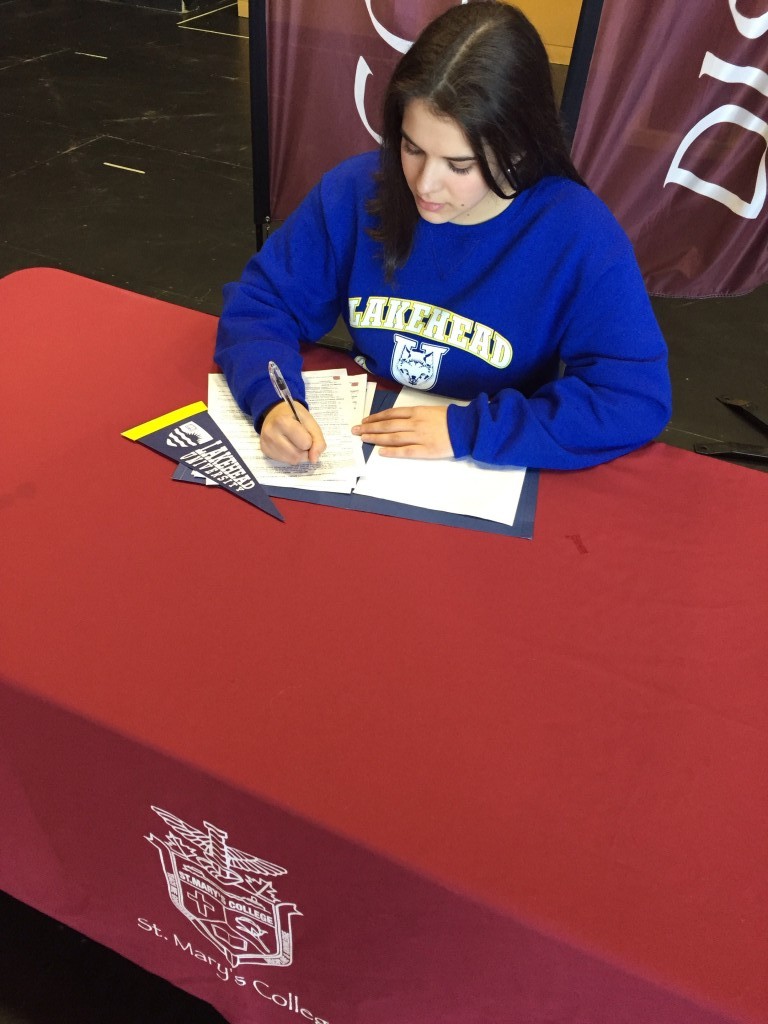 Mackenzie Monico with alumni Brent Fryia and her high school coach, Sergio Campioni.