'Wolves on the Road to Manitoba
Men's Basketball  (0-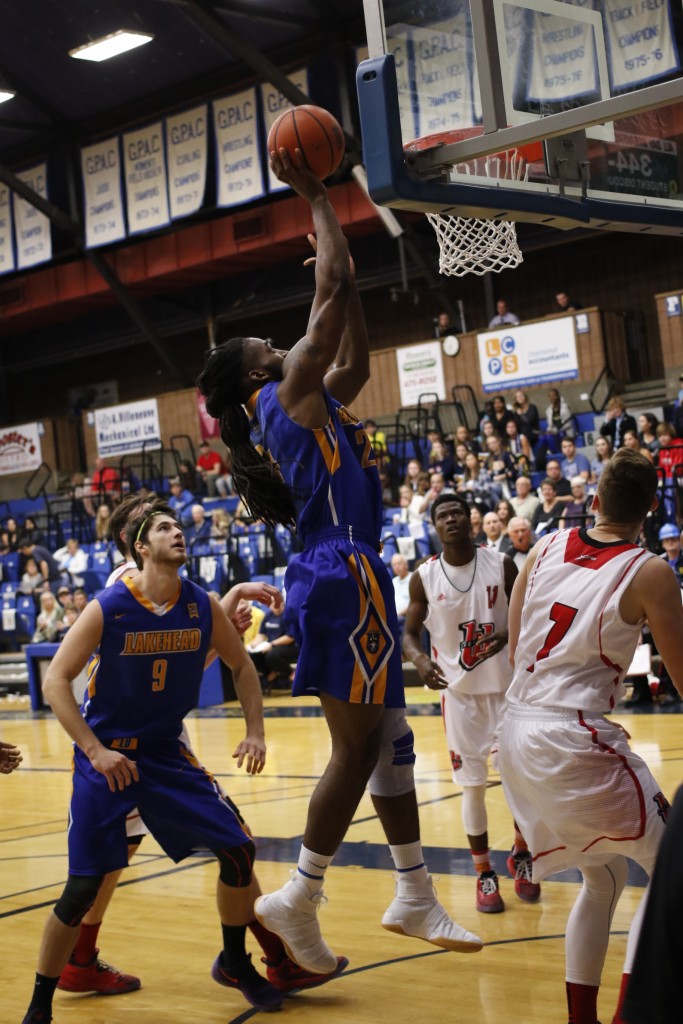 2 non-conference)
The men's basketball team will be away this weekend playing non-conference games against Brandon, Winnipeg and U Manitoba.
"We have a very tough weekend ahead of us with 3 games and being on the road. Our mental and physical toughness is going to be tested each game," comments Coach Furtado.
The first team the men will play will be against Brandon University on Thursday night. This will be Brandon's first games of the season and will be a good opportunity for Lakehead to redeem themselves from this past weekends losses against the Winnipeg Wesmen.
Lakehead will have then another chance to play the Wesmen the next night at 6:00pm. Wesmen Denzel Lynch-Blair and Ryan Oirbans were both tough against the 'Wolves last Saturday both scoring 15 plus points.
Lastly, Lakehead will face the University of Manitoba on their home court, who finished with a 15-5 record last year and was 3rd in the Pioneer Division.
"This weekend will tell us a lot about how our season will be." – Coach Furtado
Alongside their team, Bacarius Dinkins and Wais Mohamed will be looking for a win after a strong performance this past Saturday, scoring 21 and 17 points respectively.
This is another great opportunity for the Thunderwolves to work on systems, play as a team and prepare for upcoming regular season.
Men's weekend Game Schedule
Oct 6 vs. Brandon 7:00pm CT
Oct 7 vs. Winnipeg 6:00pm CT
Oct 8 vs. U Manitoba 9:00pm CT