Robinson and Zarn Named to All-Star Squad
The OUA West Division has announced their major award winners and All-Star team selections for women's volleyball.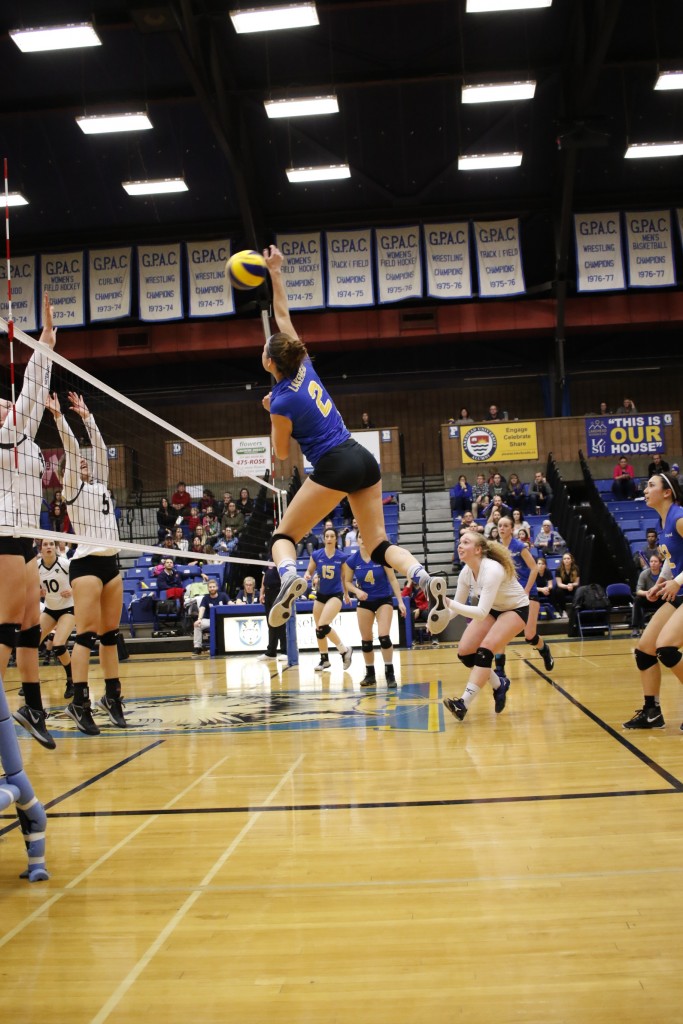 Kailan Robinson, in her fourth year graduating in Kinesiology, has been named as a First-Team All-Star for her outstanding 2016/2017 season. Kailan ranked in the top 5 in the OUA for most number of kills per set, total number of kills and total attacks. A strong all around volleyball player, Kailan led her team in some important sets this season and has proven that she is a much deserving athlete to be named as a First-Team All-Star.
Coach Green:
"Kailan (Hamiota, MB) is an athlete that is an example to all athletes who want to be successful. Kailan has worked hard to achieve this recognition. This is what we do here, we take athletes and no matter how they come in we make them better than they may think they can be. Kailan has worked so hard to gain the confidence to be a dynamic and versatile volleyball player. Only a few can display the dynamic style of play as a passer/digger, blocker and attacker. I have been blessed to be around a lot of athletes in my years of coaching, men and woman, but I can say she ranks in highest percent of those that just amaze you at the advanced decisions and execution they play with. She is as advanced as there is, and that is apparent in the West of 1st Team All-Stars."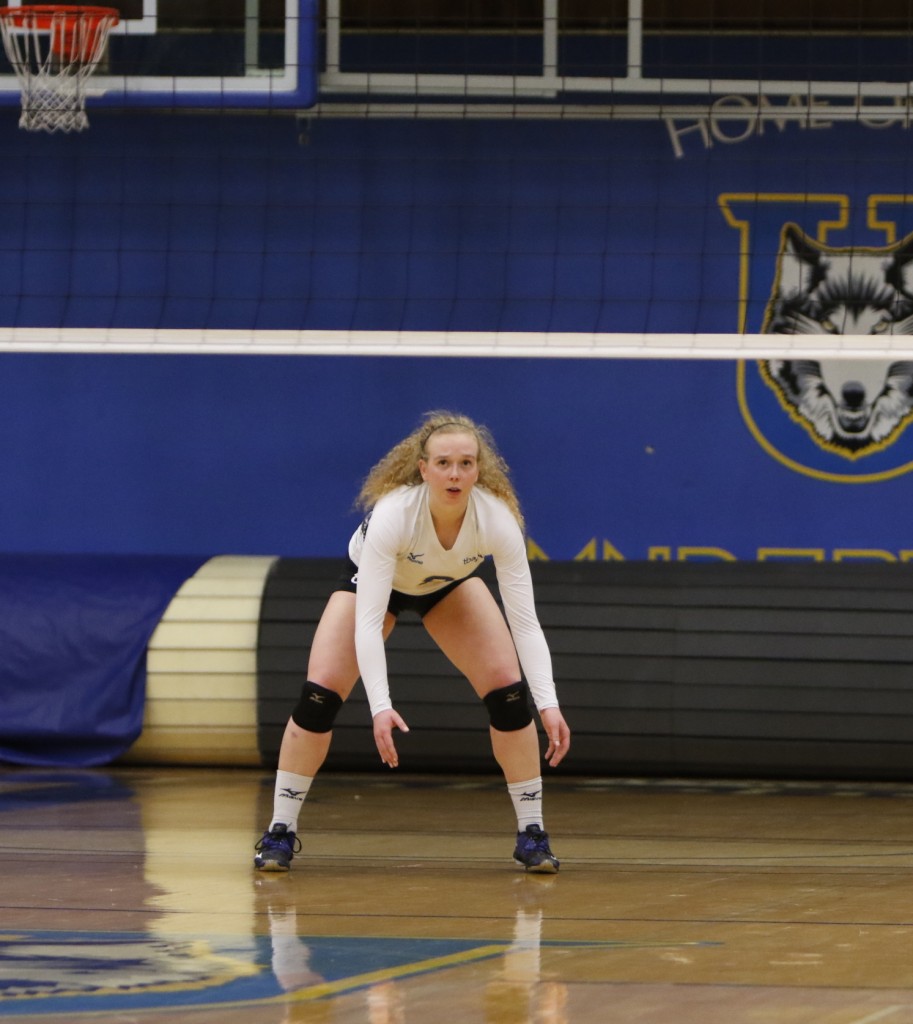 Ciara Zarn from Killarney, MB has had an exceptional first year as a Thunderwolf and has been named to the OUA All-Rookie Team. Studying Biology, Ciara is an excellent passer and her work ethic and passion for the sport is very evident when she is on the court. Ciara will only continue to develop as a strong libero with the potential she has displayed in her rookie year.
Coach Green: "Ciara Zarn (Killarney, MB) has been an awesome freshman. This is the second year in a row we have placed our Freshman Libero on the OUA West All-star category. Ciara has displayed the kind of determination and grit needed to play that position. She has worked hard at all aspects of her game. As a defender, she is tough. As a passer, she has developed a strong style of execution. Again I think she is a compliment to her previous coaches, and the current coaches we have at LU for the work they have done to help her achieve recognition. Again a Thunderwolf is recognized in a league that has re-established its National Volleyball pedigree.  We are proud of Ciara and her achievement"
OUA Major Award Winners
Player of the Year: Kelsey Veltman – Western Mustangs
Rookie of the Year: Melissa Langegger – Western Mustangs
Award of Merit: Lauren Kniewasser  – Brock Badgers
Coach of the Year: Paul Funk – Guelph Gryphons
OUA First-Team All-Stars
Kelsey Veltman – Western Mustangs
Kat Tsiofas – Western Mustangs
Aja Gyimah – Western Mustangs
Joanna Jedrzejewska – McMaster Marauders
Maicee Sorensen – McMaster Marauders
Maddie Dedecker – Guelph Gryphons
Kailan Robinson – Lakehead Thunderwolves
OUA Second-Team All-Stars
Rebecca Steckle – McMaster Marauders
Carly Heath – McMaster Marauders
Victoria Golebiowski – Guelph Gryphons
Libby Donevan – Guelph Gryphons
Claire Mackenzie – Waterloo Warriors
Alyson Colpitts – Waterloo Warriors
Carleigh Bailey – Windsor Lancers
OUA All-Rookie Team
Michaela Hellinga – Guelph Gryphons
Alexandra Curran – Guelph Gryphons
Melissa Langegger – Western Mustangs
Lexi Pollard – Windsor Lancers
Claire Gagne – Waterloo Warriors
Ciara Zarn – Lakehead Thunderwolves
Kamila Haase – McMaster Marauders