Sigsworth to Lead Canadian Running Team at FISU
Lakehead's Cross Country Running coach Kip Sigsworth received the good news earlier this month that he has been selected as the head coach of the Canadian running team attending the International University Sports Federation (FISU) Games.
"I am honoured and excited to be leading the Canadian team to Italy," exclaims Sigsworth. "This is my first National Team coaching assignment and I have dreamed about being part of a national team, first as an athlete and then as a coach, for a very long time."
FISU's World University Championships feature a multitude of sport disciplines that take place around the world, with the Cross Country event taking place in Cassino, Italy, on March 12, 2016.
As part of his duties, Sigsworth is in charge of organizing the team and training the six fastest male and female runners in Canada, as determined at the CIS Championship earlier in November. Lakehead runner Kevin Tree, who won the CIS silver medal, will be among the Canadian contingent of 12 athletes.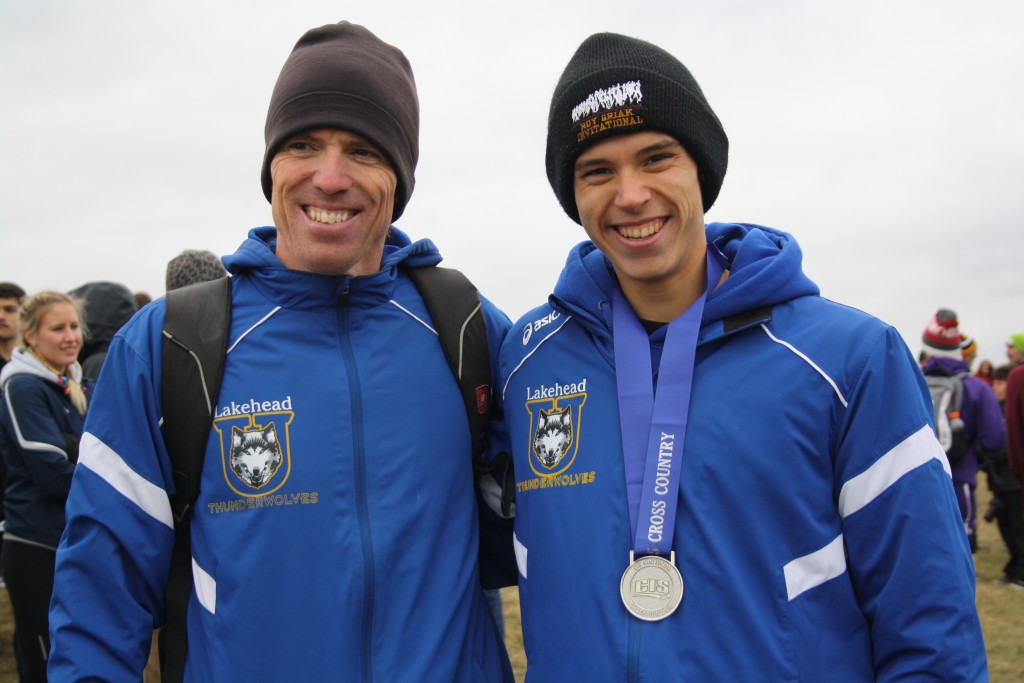 "I'm super excited with the opportunity to be a part of the FISU team heading to Italy in March," Tree said in a recent interview. "The fact that Kip is the head coach for the team makes it that much more special. He's been a huge part of my success and to represent Canada and to race at FISU with Kip there is going to be an awesome experience for both of us."
Coach Sigsworth, being very familiar with the top runners in CIS, is confident in the group he will lead to Italy, saying, "CIS running is very strong and I look forward to seeing what these athletes can do. With the event being held in Europe I expect that it to be both very competitive and well attended."
"Having Kevin Tree make the team is the icing on the cake," adds Sigsworth. "This event will be the focus of his winter season, and to be there at FISU with him will be great."
Photo credit: Kenny Groop