Thunder Bay's Cole Bour Newest Wrestler at LU
Lakehead Wrestling coach Francis Clayton has rounded out his recruiting class this week with the addition of Cole Bour, of Thunder Bay and Westgate High.
Bour, (pronounced Bow-er) will pursue his degree in Kinesiology with a Concurrent Education degree at Lakehead University. The young grappler has wrestled most recently at the 67.5kg and 69kg divisions at various tournaments, including OFSAA's this year, where he finished 1-2. Coach Clayton sees Bour as a flexible athlete who will fit into the middle weights (65kg-76kg) to suit the needs of the Thunderwolves' roster.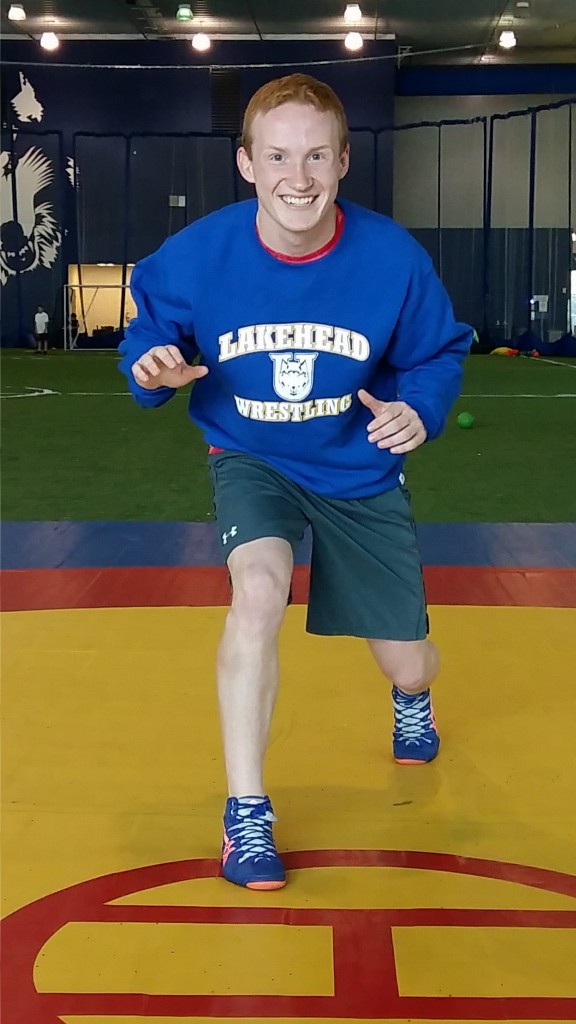 "Cole's been working hard with the club team for a while now and has the right attitude," says Clayton. "He'll help out our roster in the middle weights and we'll see how he fills out as he matures physically and as a wrestler."
Bour has been wrestling for four years with Lakehead Wrestling Club and at Westgate High, under the tutelage of Lakehead alumni Shane Comeau and Jim Gowanlock, respectively. Bour also comes from a judo background, in which he achieved his brown belt.
"It feels like a new chapter in my life,' explained Bour. "I'm happy to choose LU because I already feel like I'm part of the team and part of the family."
Profile: Cole Bour
Hometown: Thunder Bay
High School: Westgate
Faculty: Kinesiology, Education
Club: Lakehead Wrestling
Weight: 67.5kg