Thunderwolves close out 2019 with a sweep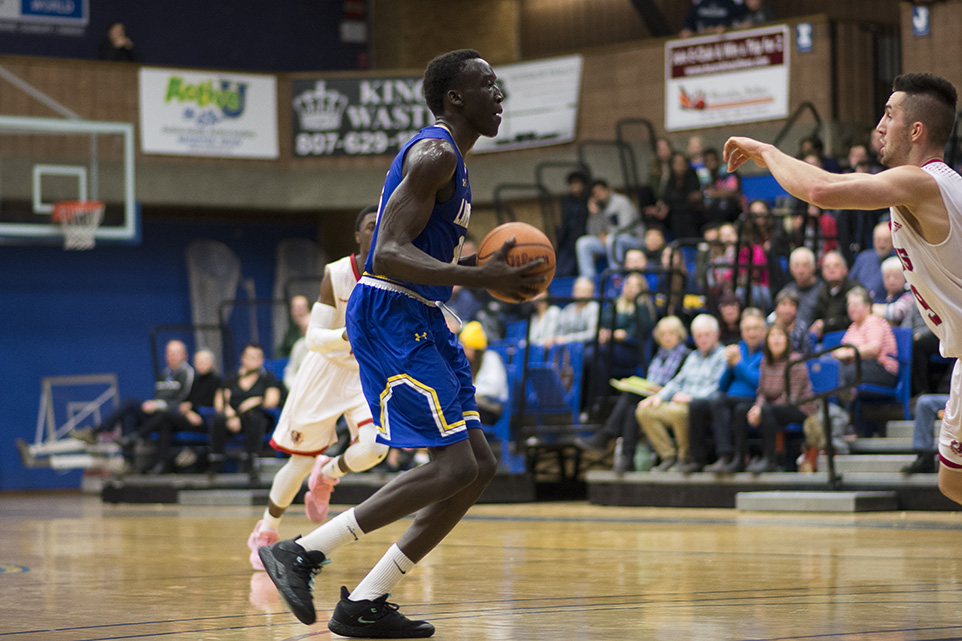 The Lakehead Thunderwolves men's basketball team defeated the York Lions 91-63 Saturday night, finishing 2019 with a sweep and improving their record to 9-3.
The Thunderwolves held the lead the entire 40 minutes. Up 34-26 after the first half, the Wolves scored 57 points in the final half of the game to lock down the win.
"It was a good team win to close out the first semester. The guys battled through a sluggish weekend," said head coach Ryan Thomson.
"Lock had a huge game tonight which has to be another confidence booster for him."
Currently leading U SPORTS in blocks, Lock Lam was a dominating force for the Thunderwolves, finishing the game with 25 points, 15 rebounds and six blocks. Isaiah Traylor was once again a key player for the Thunderwolves, recording 21 points and eight rebounds for the Thunderwolves.
Jamani Barrett had the fans in the C.J. Sanders Fieldhouse going wild, finishing the game with three slam dunks.
York's Nick Russell lead the Lions in scoring with 17 points, while Prince Kamunga finished with 13 rebounds to lead them defensively.
The Thunderwolves will be back in action after the break on the road to take on the Algoma Thunderbirds on January 17 in Sault Ste. Marie.