Thunderwolves cross country competes at Blugold Invitational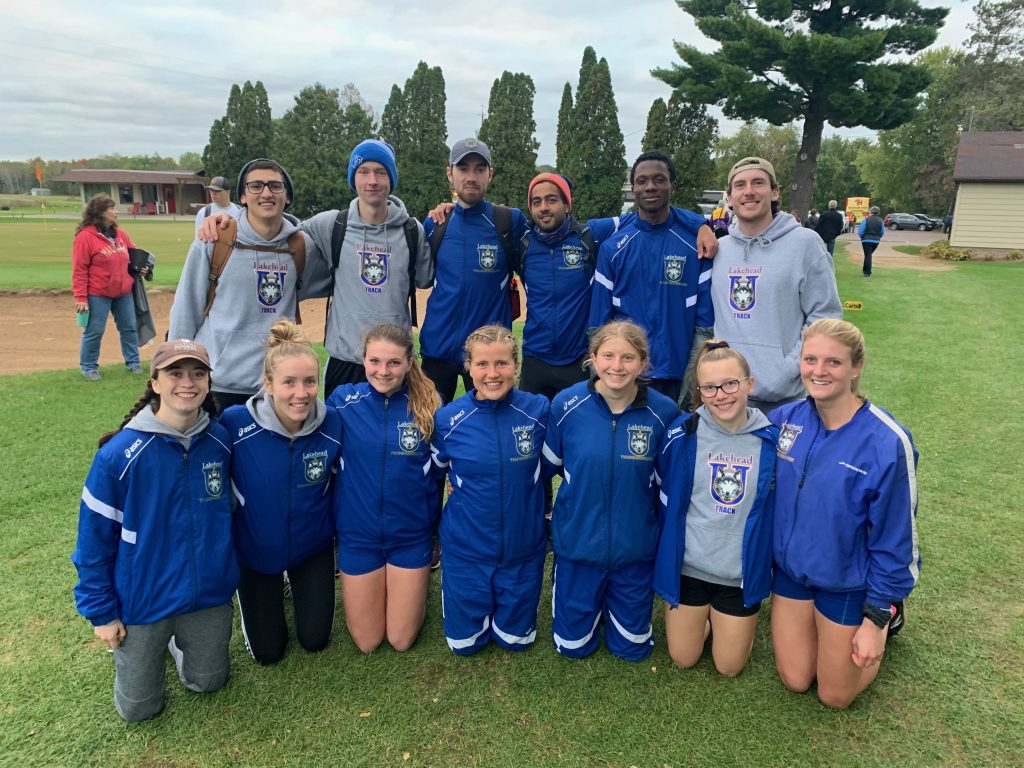 The Lakehead Thunderwolves men's and women's cross country teams competed on Friday, Oct. 4 at the Blugold Invitational, hosted by the University of Wisconsin-Eau Claire. Junior Rebbekah Pyle and sophomore Colin Warwick had the highest finishes on their respective teams. 
Pyle ranked 3rd out of 349, finishing the women's 6k race with a time of 22:12.1. Warwick, who finished 9th out of 447 in the men's 8k race, clocking in at 25:24.1.
Including Pyle, three women from the Thunderwolves team finished in the top 100. Paige Kobe came in 57th with a time of 23:54.0 and Haylee Beeman finished 64th, clocking in at 24:01.1. Other runners for the Thunderwolves at the Invitational were freshmen Katherine Lucas (26:19.6), Shae-Lynn Moorman (29:03.1) and Abi Leishman (31:20.8).
In addition to Warwick, the men's team saw one other runner break into the top 100. Senior Connor MacIntosh finished 47th with a time of 25:24.1. Also racing for Lakehead's men's team was junior Taij Mann (27:41.0), freshman Annointing Osawe (29:44.6), senior Josh Stovel (31:28.9) and freshman Parker Jackson.
"Today was better – we had some people step up today and show some great improvement.  Rebekkah and Colin were super as they have been all season but I was very impressed with Haylee and Shaelynn's performances," said head coach Kip Sigsworth. 
"We have three weeks until OUA's and we need to continue building off the momentum from today's race and focus on getting better every day."
As a team, the Lakehead men ranked 19th out of 29 with 547 points. The Lakehead women's team came in 13th out of 27 with 407 points.