Thunderwolves Cross Country sees encouraging results at Roy Griak Invitational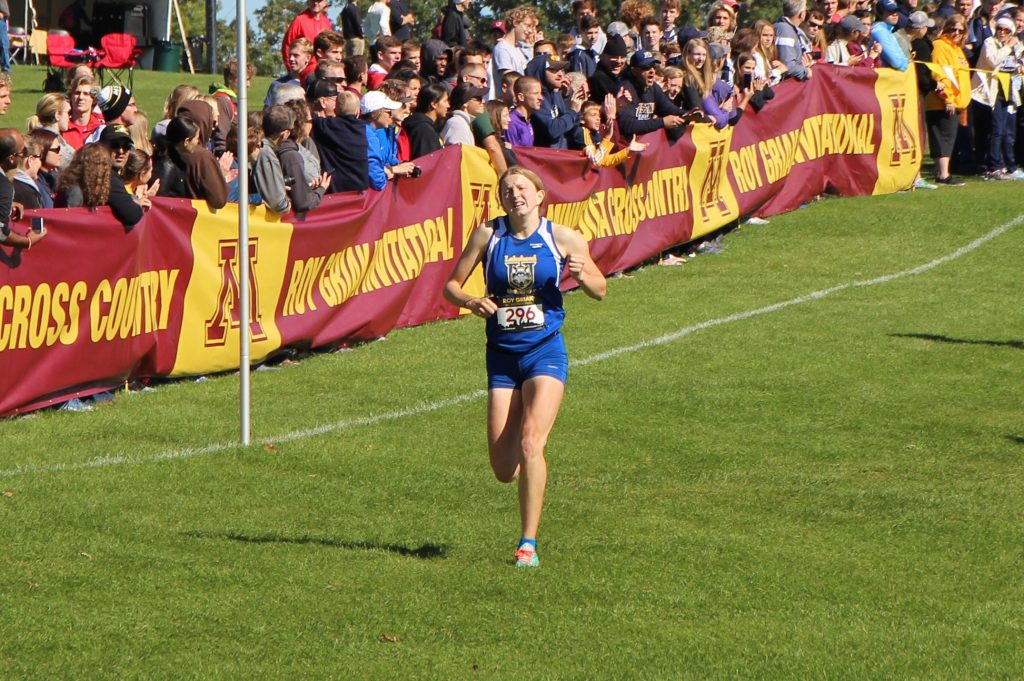 The Thunderwolves Cross Country team found success this past Saturday at the Roy Griak Invitational in Minneapolis, MN.
Third-year Rebekkah Pyle finished 4th in the Women's Maroon 6K, improving from her 9th place finish at last year's race.
Second-year Colin Warwick also saw improvements, finishing the Men's Maroon 8K in 27th place, 31 spots up from his previous 58th place finish.
"Overall a solid opening race for the team. Rebekkah and Colin had very good races and everyone should get better from here," said Head Coach Kip Sigsworth. 
"Still four weeks until OUA's and there is lots of work to do. It was nice to finally get a race in so we can see where we are at and what needs to be improved upon."
Lakehead's Roy Griak Invitational Results:
Women's:
Rebekah Pyle: 4th place
Paige Kobe: 96th place
Hailey Beeman: 158th place
Men's:
Colin Warwick: 27th place
Connor MacIntosh: 66th place
Taij Mann: 179th place
Josh Stovel: 290th
The Thunderwolves who raced in the Chippewa Challenge also saw some improvements this past weekend. 
"We saw some improvement from this group over their results at time trial four weeks ago," said Sigsworth.
"The team needs this group to improve over the next month and today was a step in the right direction."